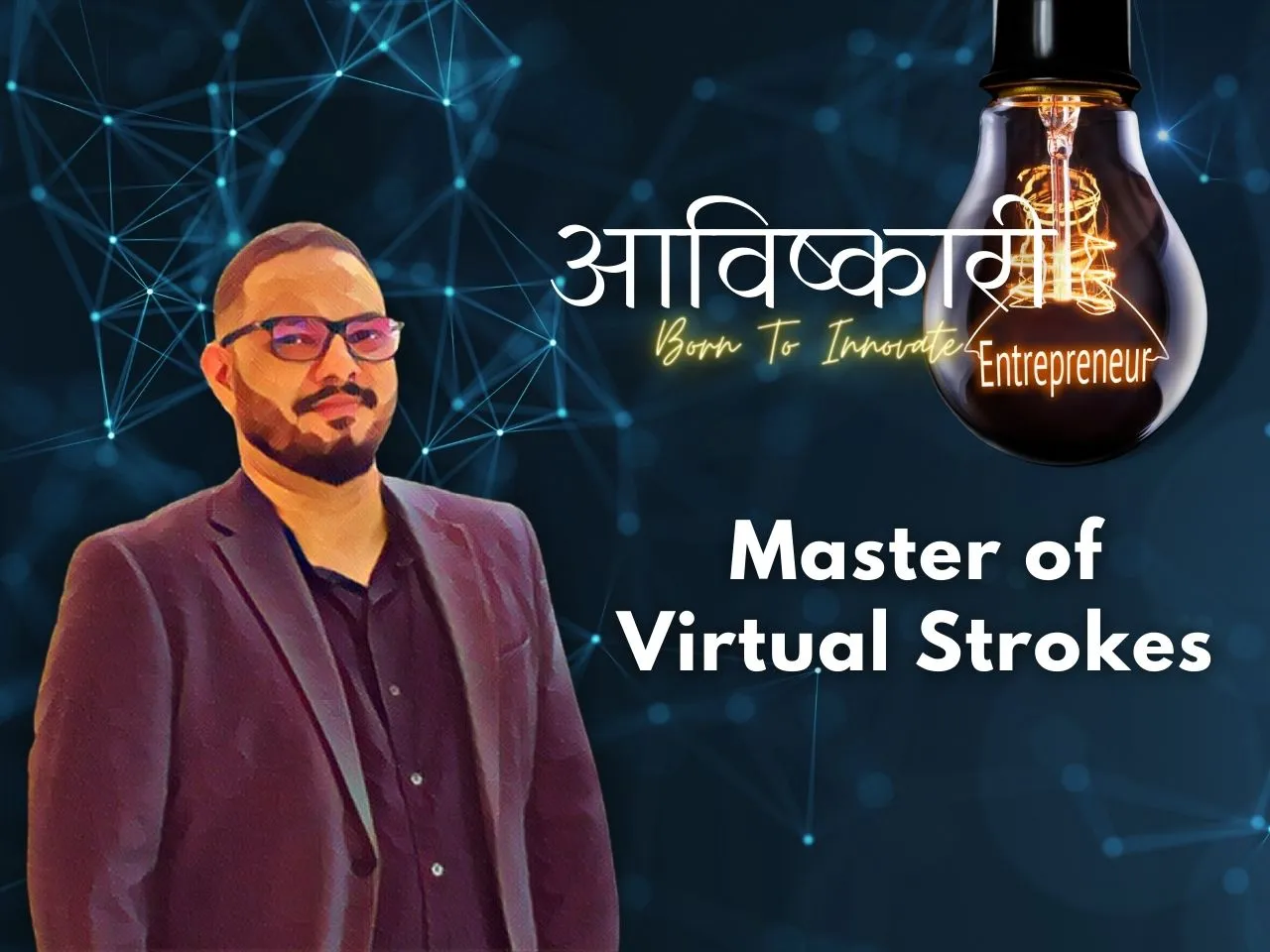 Cricket, India's most cherished sport, holds a special place in the hearts of millions, transcending boundaries and uniting diverse communities. Over the years, India has produced cricketing legends such as Kapil Dev, Sunil Gavaskar, Sachin Tendulkar, MS Dhoni, Virat Kohli, etc. who have etched their names in the annals of the sport's history. The fervor for cricket in the country is nothing short of a phenomenon, with fans following every match with unmatched enthusiasm.
India's Unyielding Love for Cricket: Embarking on a Virtual Journey with Invrse Cricket
Amidst this passionate backdrop, a revolution is underway as Invrse Cricket, a virtual reality startup, emerges on the scene to redefine the cricketing experience. A brainchild of the Kabir Punde, Invrse Cricket brings together cutting-edge technology and a profound love for the sport to deliver an unparalleled gaming sensation. In this article, we delve into the fascinating world of Invrse Cricket and explore how it has captured the imagination of cricket enthusiasts across India and beyond. From jaw-dropping graphics to haptic bat controllers, Invrse Cricket is all set to take cricketing aficionados on a thrilling virtual journey like never before. So, fasten your seatbelts as we embark on an immersive virtual adventure with Invrse Cricket, where India's enduring love for cricket meets the magic of virtual reality.
A Dream Turned Reality
In an interview with TICE News, Kabir Punde, the founder of Invrse Cricket, shares the remarkable journey of turning his architectural background into a pioneering game development venture. Kabir's initial exploration of virtual reality for architectural presentations eventually led him to delve deeper into game development, paving the way for Invrse Cricket. Armed with a passion for innovation and a dedication to creating immersive technologies, Kabir's journey took an unexpected but extraordinary turn into the realm of virtual cricket.
Technology Meets Cricket: The Invrse Tech Stack
Unraveling the technical brilliance behind Invrse Cricket, Kabir unveils the impressive tech stack driving the game's magic. At the heart of it all lies Unreal Engine, the cutting-edge game engine that has set new standards for visual realism and interactivity. Augmenting the experience further is Meta's Oculus platform, providing users with an exceptional virtual reality encounter. Striving for inclusivity, Invrse Cricket stands as a testament to being a platform agnostic multiplayer experience, catering to gamers across various devices.
A Star-Studded Collaboration with Star Sports
Invrse Cricket's meteoric rise in popularity came with the fortunate collaboration with Star Sports during IPL 2023. The influential partnership allowed Invrse Cricket to create captivating content for IPL broadcasts on both television and social media platforms. The alliance garnered overwhelming acclaim and laid the foundation for further collaborations and integrations with leading tech companies and media organizations.
Beyond Cricket: An Expanding Vision
While cricket is the flagship avatar of Invrse's tech stack, Kabir's ambitious vision extends far beyond the boundary ropes of the cricket pitch. Invrse aims to create a comprehensive sports engine that will pave the way for a plethora of virtual sports experiences. As the tech stack expands, Invrse envisions integrating baseball, tennis, badminton, table tennis, and more, promising a whole new level of exhilaration for sports enthusiasts worldwide.
Invrse Cricket stands as a testament to the union of technology and sports, epitomizing innovation and immersive gameplay. Kabir Punde's journey from architecture to game development has birthed a groundbreaking cricket experience that will undoubtedly leave a lasting impact on the gaming community.