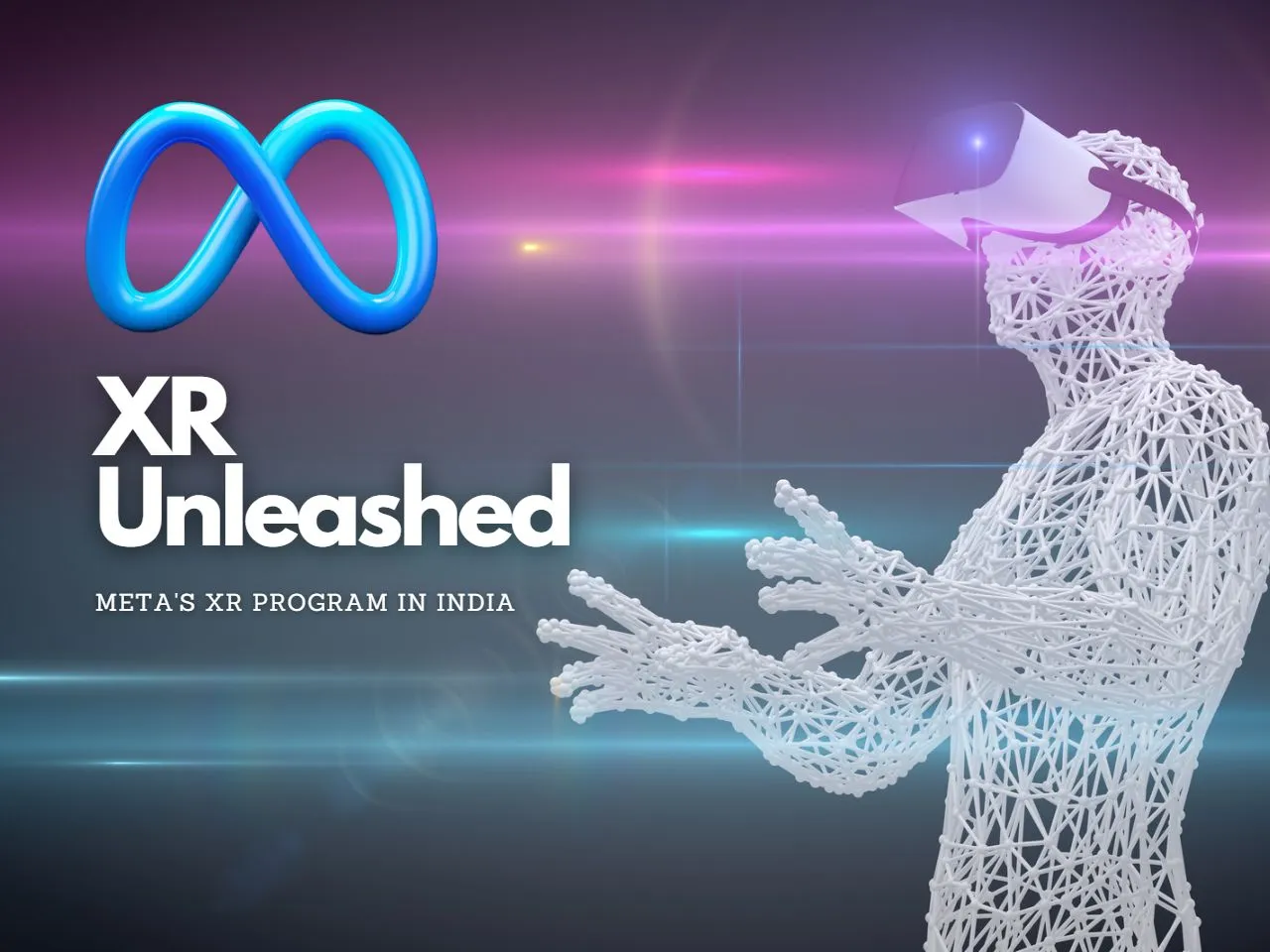 Meta, the social networking giant, has unveiled an exciting new Mixed Reality program in India. In a move to foster innovation and establish a thriving ecosystem of XR technologies, Meta has allocated a generous grant of $250,000 for homegrown startups and developers. This initiative aims to encourage the creation of apps and immersive experiences specifically designed for Meta Quest Platform's virtual reality headset.
What is the aim of Meta's XR program?
The program's primary objective is to encourage innovation and establish a robust XR technology ecosystem at a national level. Participants who are selected for the program will receive monetary grants, mentorship from specialists at Meta Reality Labs, and the chance to become part of Meta's expanding developer ecosystem.
How does Meta's program accelerate XR innovation in India?
Meta's commitment to the Indian market is evident through the establishment of the XR ecosystem. Sandhya Devanathan, Vice President for Meta in India, emphasized the importance of the Presence Platform in realizing the metaverse vision. By making virtual experiences more tangible and accessible, Meta strives to enhance the user experience within the metaverse.
Empowering Indian Developers and Startups
Through this program, Meta intends to provide a financial grant, dedicated mentoring, and guidance to up to five Indian developers and startups. These selected participants will also receive Meta Reality Labs experts' invaluable support and expertise. Furthermore, Meta offers them the opportunity to showcase their products on Quest App Lab, becoming integral contributors to Meta's growing developer ecosystem. At the conclusion of the program, the chosen startups will have the chance to connect with leading local venture capital funds, opening doors to potential partnerships and investments.
What is Meta offering to Indian developers and startups?
Up to five Indian developers and startups will be chosen to receive a monetary grant, along with exceptional mentoring and guidance from Meta Reality Labs specialists. Participants will also have the chance to showcase their products on Quest App Lab and gain exposure within Meta's developer ecosystem. Furthermore, Meta aims to connect selected startups with prominent local venture capital funds upon completion of the program.
Accelerating VR and MR Adoption in India
The fund and program initiated by Meta will expedite the development and adoption of Virtual Reality (VR) and Mixed Reality (MR) experiences throughout India. Indian developers, through their participation, will not only gain exposure and recognition within the country but also have the opportunity to expand their innovations globally. Meta's vision for this program is to create a platform for Indian talents to showcase their creative potential and redefine the boundaries of immersive technologies.
"Meta is committed to building the XR (extended reality) ecosystem in India. We believe that this fund and program will accelerate the creation and adoption of VR (virtual reality) and MR (mixed reality) experiences in the country and give Indian developers an opportunity to go global with their innovations," Sandhya Devanathan the vice president for Meta in India said.
How to Join the Program?
The Meta Mixed Reality program is now accepting applications from all corners of India. Developers and startups passionate about XR technologies are encouraged to apply. It's a good opportunity to receive financial support, expert guidance, and exposure to venture capital networks. Be a part of the future of VR and MR in India, and take your innovative ideas to new heights within Meta's transformative ecosystem.
Startups and developers need to visit the Meta website to apply for the program. 
Meta's announcement of the Mixed Reality program in India, accompanied by the substantial grant and comprehensive support, highlights its commitment to nurturing the XR ecosystem. By empowering Indian developers and startups, Meta envisions a future where immersive technologies seamlessly integrate with our daily lives. The program represents a gateway for Indian talents to go global and contribute to the advancement of VR and MR experiences on a global scale.