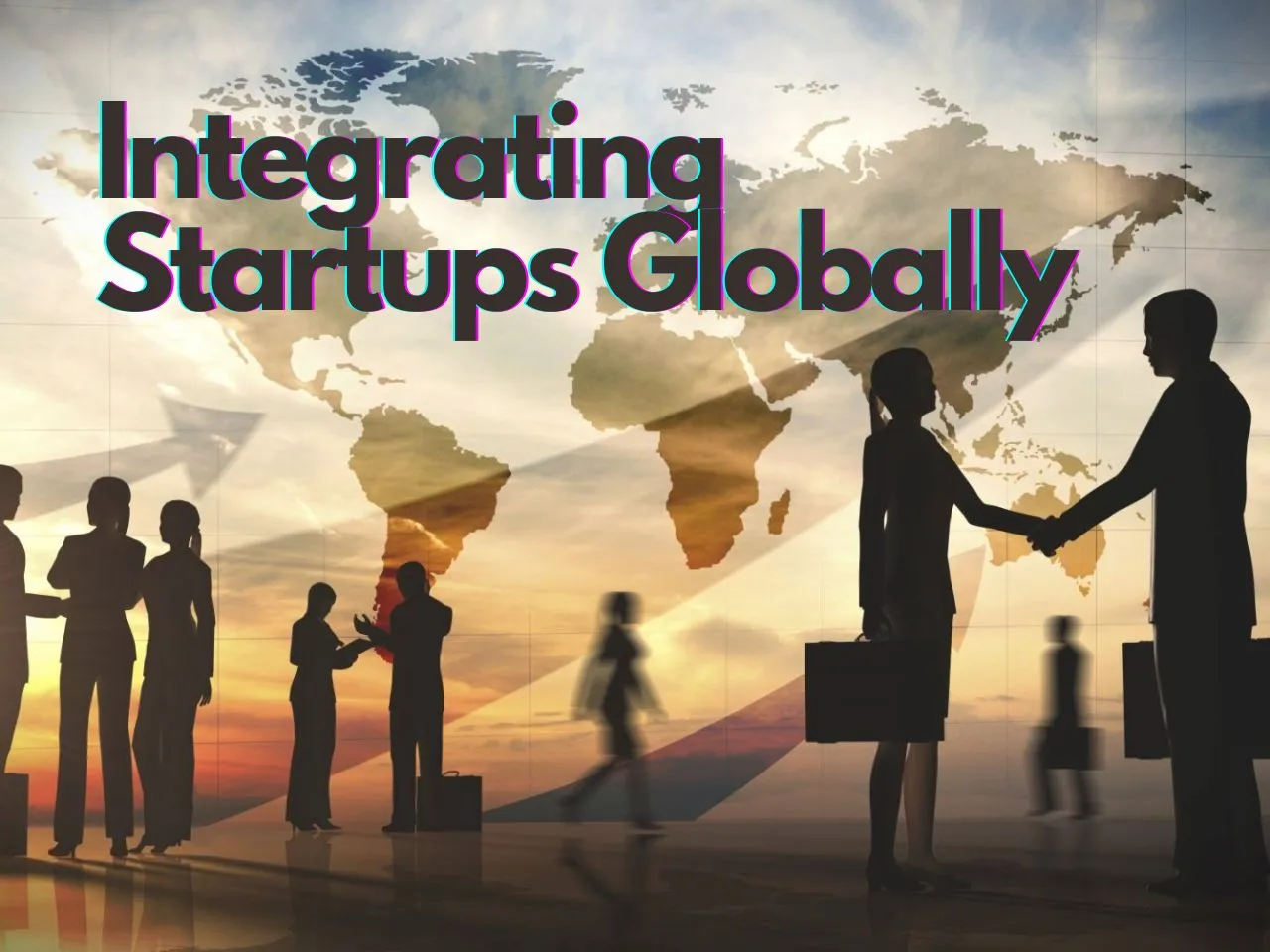 Startups are a driving force in the global economy, emerging from diverse backgrounds and age groups to contribute to innovation and economic growth. India, with its thriving startup ecosystem. India has emerged as the 3rd largest ecosystem for startups globally with over 1,12,718 DPIIT-recognized startups across 763 districts of the country as of 03rd October 2023.
To  promote inclusive trade for growth and prosperity, NITI Aayog discussed mapping startups and enhancing domestic outreach during a thematic workshop focusing on "Inclusive Trade for Growth & Prosperity". This will not only map the startups in the country but will also bring more business opportunities for these startups by making them a part of the Global Value Chains (GVC).
The third session of #NITIG20WorkshopSeries on "Inclusive Trade for Growth and Prosperity" delved deeply into "Addressing Challenges to Inclusive Trade". Participants shared their valuable insights, with a special focus on facilitating the integration of Micro, Small, and Medium… pic.twitter.com/Oh6H07SRLr

— NITI Aayog (@NITIAayog) November 6, 2023
Mapping the Uncharted Territory
The workshop, held as a follow-up to the New Delhi Leader's Declaration (NDLD) during India's presidency at the G20 Summit, aimed to foster strong, sustainable, balanced, and inclusive trade for the benefit of all. Shri BVR Subrahmanyam, CEO of NITI Aayog, emphasized the importance of a non-discriminatory and inclusive trading system. He underlined the need for India to integrate into global value chains (GVCs) and adapt swiftly to emerging trading systems.
Strengthening Key Areas for Inclusive Trade
Dr. Arvind Virmani, Member of NITI Aayog, addressed the session on 'Mapping Global Value Chains.' He highlighted several key areas for strengthening inclusive trade, including labor-intensive supply chains, institutional factors for policy framing, simplifying taxation systems, and integrating payment, refund, and export credit systems, especially for Micro, Small, and Medium Enterprises (MSMEs). Dr. Virmani also recognized the importance of addressing anti-dumping issues and fostering Free Trade Agreements (FTAs) with potential partners.
The session on 'Mapping Global Value Chains' focused on strengthening logistics for efficient supply chains, exchange rate management to enhance competitiveness, utilising strategic intervention from MNCs, provision of cumulative Rules of Origin, identification of potentially competitive segments, transparent & traceable GVCs, mapping startups and integrating industrial policy with trade policy to name a few.
Promoting Inclusive Trade for Growth
In the second session, 'Promoting Inclusive Trade for Growth,' chaired by Prof. Ramesh Chand, Member of NITI Aayog, key points were highlighted. These included strengthening the capacity and infrastructure development of Less Developed Countries (LDCs), reducing non-tariff barriers, mobilizing resources to support aid for trade, particularly for MSMEs in developing and least developed countries, ensuring digital inclusion in infrastructure, skills, and data ownership, setting standards, advancing technical capabilities, maintaining transparency, and incorporating climate principles into trading systems.
Addressing Challenges to Inclusive Trade
The session, 'Addressing Challenges to Inclusive Trade,' was chaired by Dr. Harsha Vardhana Singh, a former Deputy Director-General of the World Trade Organization (WTO). Dr. Singh emphasized enhancing traditional exports of India, increasing female labor force participation in trade, integrating states and districts into the supply chain and trade (promoting Districts as Exports Hubs), facilitating MSME integration into GVCs, providing logistics and financial support, granting access to information for MSMEs, promoting climate-resilient agriculture, accelerating services exports, digitalizing trade documents, and strengthening focused skill development, including reskilling and upskilling.
A Vision for Inclusive Trade
NITI Aayog is committed to organizing a series of thematic workshops on key aspects of the New Delhi Leader's Declaration (NDLD). These workshops aim to develop actionable strategies and plans to boost the growth and prosperity of the nation. Other thematic workshops are planned to address various topics, including Sustainable Development Goals (SDGs), a roadmap for tourism, digital public infrastructure, India and African Union cooperation, data for development, women-led development, and more.
NITI Aayog's thematic workshop on Inclusive Trade for Growth & Prosperity has shed light on the challenges and opportunities in India's startup ecosystem. Mapping startups and integrating them into the broader trade landscape is a crucial step in ensuring a resilient and inclusive economy, aligning with the aspirations of the New Delhi Leader's Declaration (NDLD). The discussions and recommendations made during the workshop serve as a foundation for future policies and strategies aimed at fostering economic growth and prosperity for all.
Join Our Thriving Entrepreneurial Community

Follow TICE News on Social Media and create a strong community of Talent, Ideas, Capital, and Entrepreneurship. YouTube  | Linkedin | X (Twittrer) | Facebook | News Letters