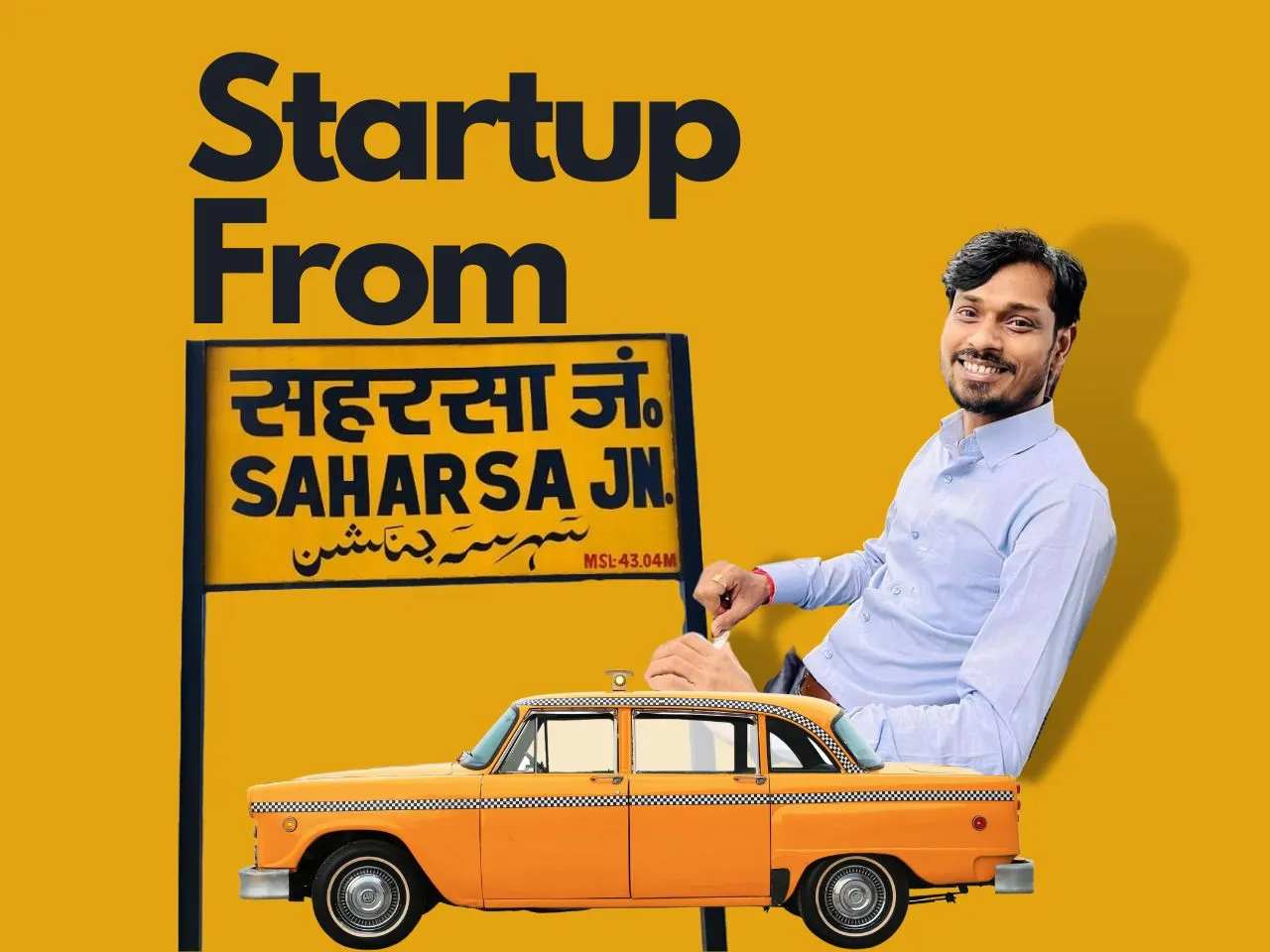 From pulling a rickshaw in the dusty streets of Bihar to steering the helm of a thriving startup, Dilkhush Kumar has truly turned the tables on life. Armed with nothing but grit, and determination, he defied the odds to create a business that has solved the problem of commuting in Bihar and left many in awe. Join us on a journey of inspiration as we delve into the story of a man who truly proved that where there's a will, there's a way.  
Who is Dilkhush Kumar? 
Dilkhush Kumar is a resident of the Bangaon village in the Saharsa district of Bihar. He started as a rickshaw puller and a sabziwala, but today, he is the mastermind behind the famous taxi service in Bihar, RodBez. 
Dilkush's dreams of higher education were dashed as his pockets were shallow. He could only pursue education till class 12 but the lad refused to buckle under his financial struggles.  To make ends meet, he chose the steering wheel as his 'roti kapda and makaan'. With his father's guidance, Dilkush learned to drive, and soon the roads became his bread and butter.
What is RodBez? 
RodBez is not your ordinary taxi service, it's a desi jugad of "Roadways," with a sprinkle of rural aroma, and offers an array of services like "one-way taxi, taxi pool, and carpool platform." Dilkhush has hit the bull's eye with his ingenious idea of an "Uber for small towns". The 29-year-old's brainwave has put an end to the conundrum of taxi passengers who were burning a hole in their pocket by paying for the round trip, even if they just traveled one way. Dilkhush's creation has turned out to be a "sone pe suhaga" for people living in smaller towns, providing them with a hassle-free commute.
In a land of Uber and Ola, RodBez adds a truly Indian tadka with its desi feel. RodBez goes beyond the mundane to provide desi jugaad with a high-tech twist.
How did RodBez start? The journey of RodBez.  
Starting from scratch, Dilkush's enterprise, RodBez, kickstarted with a beat-up Tata Nano. But, as they say, small beginnings often lead to great accomplishments. In less than a year, Dilkush and his team worked their way to raise a whopping ₹4 crores. Dilkhush joined hands with his cousin brother Siddharth to launch RodBez in May 2022. The startup not only solves the problem of commuting to rural areas of Bihar without burning a hole but also provides employment to the local talent of the Indian state. 
His startup also has Indian Institute of Technology (IIT) and Indian Institute of Management (IIM) graduates who are working to propel the startup to greater heights. 
What is the vision of RodBez? 
Presently, they are weaving a web to connect the villages of Patna, but their vision goes beyond the horizon. They aspire to connect every nook and cranny of Bihar and eventually spread their wingspan across the country. Truly, the sky is the limit for Dilkush and his team!
Dilkhush Kumar's journey from a rickshaw puller to the founder of a successful startup, RodBez, is a true testament to the Indian proverb "Koshish krne walo ki haar nai hoti". Despite facing a plethora of struggles, Dilkhush's determination and ingenuity have helped him create a solution that not only provides a hassle-free commute for people in rural Bihar but also creates employment opportunities for locals. Dilkhush's journey teaches us that with grit, determination, and a touch of Indian ingenuity, we can turn our dreams into reality.