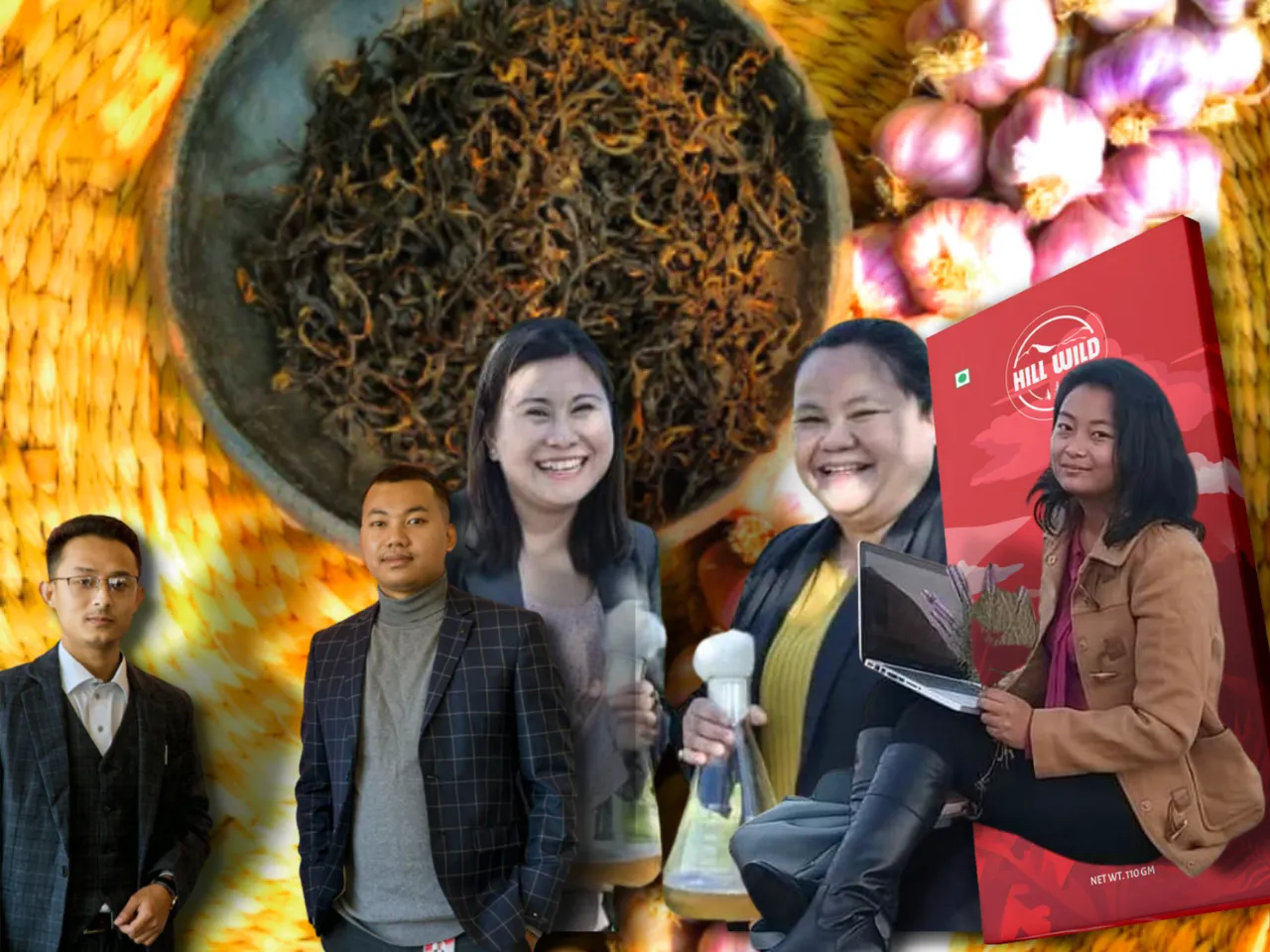 Manipur is one of the seven northeastern states which has abundant in idyllic locales that are unique and exotic but also remote.  Often the discourse is about ensuring that the waves of development reach the state. That Manipur and its sister states stay connected with the national mainstream. 
However, the startup movement is doing precisely that. The youth of the state are turning entrepreneurs and the thriving startup ecosystem attracting the attention of investors from around the globe. 
From agri-tech and food to software development and beyond, Manipur's startups are poised to take on the world and make their mark on the global stage. 
TICE analyses how Manipur, against all odds, emerged as a startup hub and became a beacon of hope for entrepreneurs everywhere. Here are some of The Pioneers of Manipur
Hill Wild Chocolate
Already, Hill Wild chocolate has become a household name in Manipur and also cities in India due to its unique taste of chili infused in homemade chocolate. Founded in 2017 by Zeinorin Stephen Angkang and Leiyalon Vashum, who are now a couple, Hill Wild is the first chocolate company based in the lush, green hill district of Ukhrul in Manipur. Both Angkang and Vashum are chocolatiers and were business partners before becoming a couple.
Green Biotech EcoSolutions
Geetashori Yumnam and Dr. Asem Sundari Devi are the co-founders of Green Biotech EcoSolutions, a company based in Imphal that is focused on sustainable agriculture. They are leading women agri-preneurs in Manipur and have made a name for themselves in the agriculture sector. Green Biotech EcoSolutions manufactures bio-fertilizers and bio-pesticides and offers more than 30 different products for agriculture, as well as products for aquaculture, animal husbandry, and environmental management.
Foodwifi
Founded in June 2017 by Kennedy Oinam and Bickychand Khangjrakpam, Foodwifi is an app-based food delivery service provider that has partnered with restaurants and eating outlets in the state of Manipur, particularly in Imphal. The company was initially launched with an investment of INR 40,000 (INR 20,000 each), and it now has a yearly turnover of INR 3 crore and employs 50 young, dynamic staff members. Oinam and Khangjrakpam, both from Imphal, developed a new model for delivering essential items and vegetables to households with the support of the state government while following safety guidelines and precautionary measures during the COVID-19 pandemic lockdown.
The journey from 3 to 37 in 5 years
The remote state has seen remarkable growth in its startup ecosystem over the past few years. According to DPIIT, in 2017, the state had just three startups operating within its borders. But today, that number has grown to 37, and the state is increasingly being recognized as a hub of entrepreneurial activity. The number is set to grow.
One factor is the central and state government's commitment to supporting and promoting entrepreneurship. In recent years, the government has implemented a range of initiatives to create a supportive ecosystem for startups, including incubation centers, grants and funding, and training programs for aspiring entrepreneurs. 
The startup culture boomed in Manipur in 2017, after the launch of Startup India scheme in 2016. Gradually, people of Manipur started realizing the potential of their skills and ventured into multiple entrepreneurial initiatives.  
The government has also set up incubation centers within the state to provide startups with the infrastructure, resources, and support they need to grow and succeed. These centers offer a range of services, including office space, mentorship, networking opportunities, and access to funding and investment. The government has established a range of grant and funding programs to help startups access the capital they need to grow and succeed. These programs provide financial assistance to startups at various stages of their development, from idea stage to early-stage and growth-stage businesses.
In November 2022,  Manipur state government introduced the Venture Fund for Manipur Startup Scheme 2.0 in collaboration with the North Eastern Development Finance Corporation Ltd. With this initiative, the government aims to provide a source of earning to every household of the state. 
Factors fueling the startup ecosystem in Manipur
In addition, Manipur has a strong pool of talent and skills. The state has a high literacy rate and a long tradition of education, which has created a large pool of well-educated and motivated individuals who are well-suited to starting and running successful businesses.
Startups in Manipur also have access to a range of funding and investment options, including grants and funding from the government, angel investors, and venture capital firms. And the state has a favorable business environment, with policies and initiatives in place to support businesses and create a supportive ecosystem for startups.
Finally, Manipur has several strong sectors that are well-suited to startups, including agri-tech, food and agriculture, and software development. These sectors have the potential to drive economic growth and create job opportunities in the state.
Overall, Manipur's startup ecosystem is poised for continued growth and success. With a supportive government, a talented and skilled workforce, access to capital, and strong sectors, the state is well-positioned to attract entrepreneurs and investors and become a major player in the global startup scene. So, Manipur is emerging as a startup hub in India.