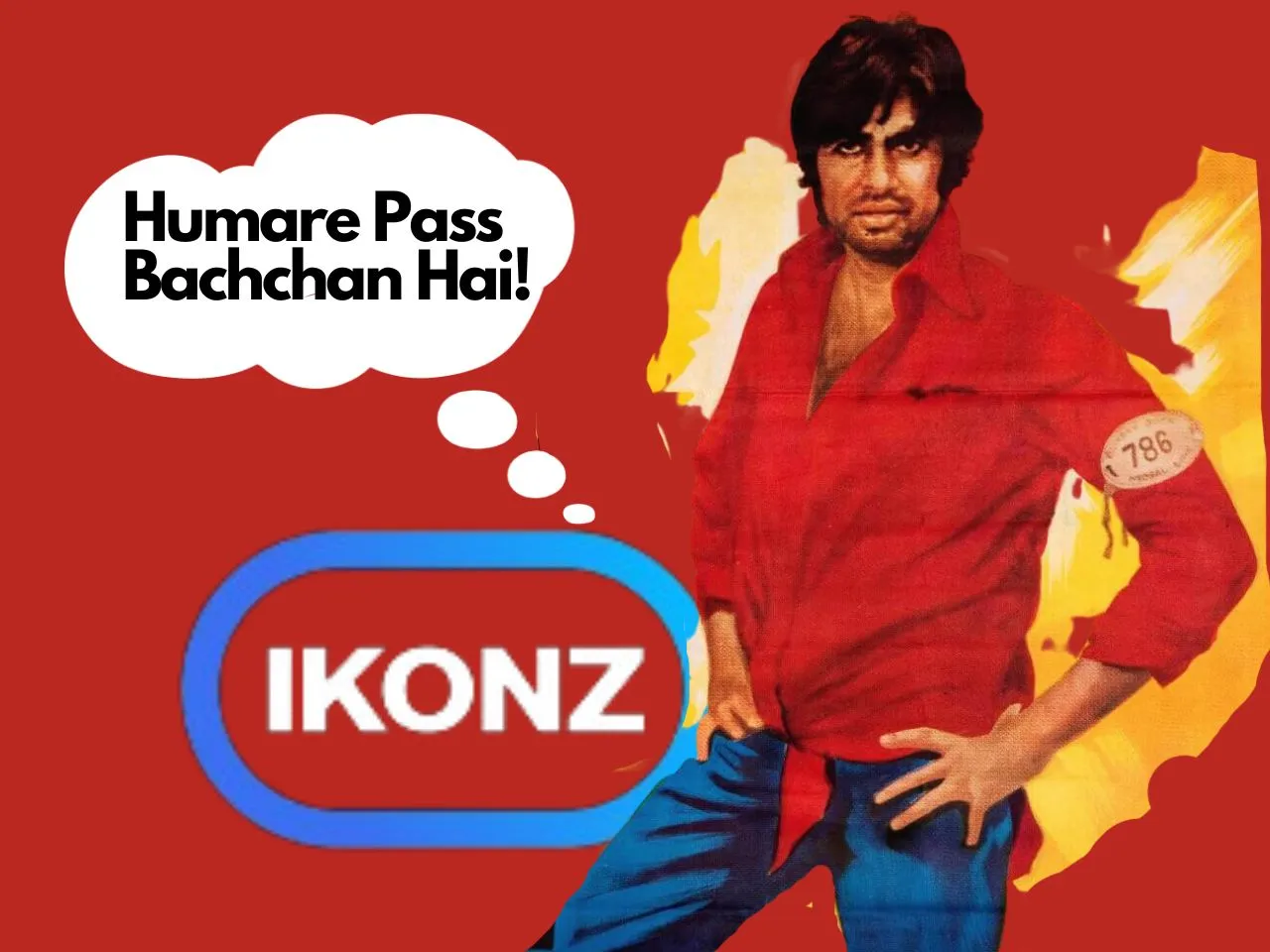 Indian cinema has witnessed countless legendary actors who have left an indelible mark on the industry. Among these luminaries stands Amitabh Bachchan, a true icon known for his unparalleled talent and commanding on-screen presence.
We can't have a conversation about Bollywood without the mention of Amitabh Bachchan and his iconic movies. Big B, fondly called by his fans, brought the  "angry young man" image to the industry. Known for his powerful dialogues such as "Aaj mere paas building hai, property hai, bank balance hai, bangla hai, gaadi hai..tumhare pass kya hai?",  "Don ko pakadna mushkil hi nahin, naamumkin hai", etc this revered actor has captured the hearts of audiences worldwide and is rightfully referred to as the "Shahenshah" of Bollywood.
Amitabh Bachchan has embarked on a new venture and entered the realm of artificial intelligence through his association with Ikonz Studios. 
What is this partnership about? 
Bachchan's collaboration with the Ikonz team aims to capture his defining characteristics in order to provide an enjoyable experience for his followers worldwide. The team is working towards creating a technology that will allow customers in India to interact with Bachchan at various locations. Once the project is launched at the end of 2023, customers will be able to instantly engage in conversations with him. This innovative endeavor aims to bring Bachchan closer to his fans and provide them with a unique and interactive experience.
Why has Amitabh Bachchan partnered with Ikonz Studios?
This revolutionary venture aims to bring the magic of one of India's greatest actors into the world of interactive mediums through AI technology. In this article, we delve into the fascinating realm of generative AI and explore how Bachchan's partnership with Ikonz Studios will redefine the way fans engage with their favorite icon. 
What is Generative AI?
Generative AI, a fascinating aspect of artificial intelligence (AI), empowers machines to create text, graphics, or other forms of media in response to suggestions. It opens up a world of possibilities for interactive experiences and holds tremendous potential for the entertainment industry. By harnessing the capabilities of generative AI, creators can bring iconic personalities like Amitabh Bachchan into the digital realm, enabling fans to engage with them in ways never imagined before.
Unlocking the Essence of Bachchan's Persona
Ikonz Studios, together with Bachchan himself, is working tirelessly to ensure that the AI-powered representation of the legendary actor reflects his unique persona accurately. The team is meticulously capturing the nuances, mannerisms, and voice patterns that have made Bachchan an iconic figure in Indian cinema. By doing so, they aim to provide fans with an immersive and authentic experience, enabling them to engage with Bachchan as if he were truly present.
Ikonz Studios: Aiming for Growth
Ikonz Studios has set its sights on raising $10 million in Series-A funding. These funds will play a crucial role in expanding their talented team and further developing AI tools tailored for the entertainment industry. With continued support and investment, Ikonz Studios aims to solidify its position as a trailblazer in the field of generative AI, introducing captivating experiences that bridge the gap between fans and their favorite icons.
Which Bollywood stars have teamed up with AI startups?
The allure of AI-based startups has captivated Bollywood stars, leading them to invest in innovative solutions across various sectors. Pankaj Tripathi, Suneil Shetty, and Sonu Sood are among the Bollywood actors who have recognized the potential of AI and its transformative impact. Their investments in AI-based startups, particularly those focusing on agriculture and social media, highlight the growing synergy between the entertainment industry and cutting-edge technology.
The collaboration between Amitabh Bachchan and Ikonz Studios represents a pivotal moment in the entertainment industry. The convergence of Bachchan's unparalleled charisma and the power of generative AI opens up a new era of interactive experiences. Fans will have the opportunity to engage with their favorite icon like never before, transcending the limitations of traditional entertainment mediums.