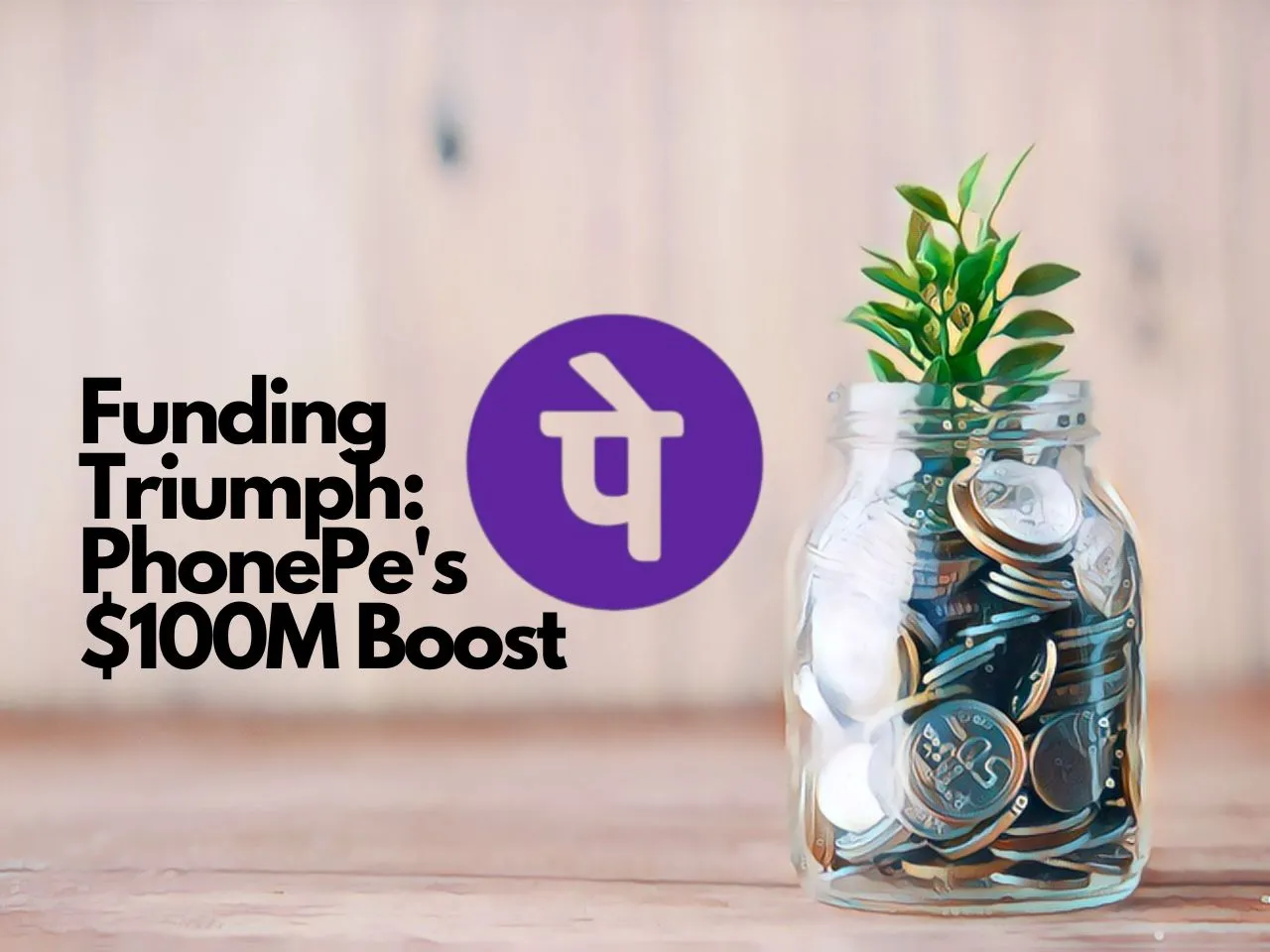 PhonePe, the Indian fintech startup, has secured an additional $100 million investment from General Atlantic, just four months after the latter led a $350 million funding round. This recent infusion of funds brings the total amount raised by PhonePe in its ongoing financing round to $850 million, solidifying its position in the market. General Atlantic's continued support underscores the investor's confidence in PhonePe's potential to excel even during the global economic slowdown. 
General Atlantic Continues to Invest in PhonePe, Boosting its Valuation
PhonePe has received a significant boost in its funding with the latest primary investment from General Atlantic. This infusion has enabled PhonePe to secure a total of $850 million in primary capital for the current funding round.
What is PhonePe's current valuation? 
As a result of General Atlantic's investment, PhonePe's valuation now stands at an impressive $12 billion, making it India's most valuable fintech startup. The company competes with industry giants such as Google Pay and Paytm, with the latter currently valued at nearly $5 billion. PhonePe's success can be attributed to its strong foothold in the Unified Payments Interface (UPI) network, a widely used platform for digital transactions in India. PhonePe, in collaboration with Google Pay, processes over 80% of all UPI transactions, with PhonePe alone commanding approximately 50% of these transactions by value.
Which other Indian startups has General Atlantic invested in? 
General Atlantic has previously supported several Indian companies such as Jio, BillDesk, Byju's, Amagi, NoBroker, and Unacademy, establishing a track record of backing these ventures throughout the past decade.
PhonePe Expands its Product Offerings, Ventures into ONDC 
Having separated from Flipkart, PhonePe has embarked on an ambitious path of expanding its product portfolio. One notable addition is the launch of Pincode, a hyperlocal commerce app powered by the Open Network for Digital Commerce (ONDC), an initiative by the Indian government. Pincode aims to revolutionize the e-commerce landscape by providing a zero-commission platform, and PhonePe plans to heavily invest in its development. With a registered user base of 450 million, PhonePe aims to cater to every Indian shopkeeper across the country, bringing financial services, wealth management, lending, stockbroking, ONDC-based shopping, and account aggregation to their fingertips.
What has led to PhonePe's Growth?
PhonePe's growth trajectory received a significant boost with favorable regulatory developments. The National Payments Corporation of India (NPCI), the governing body overseeing the UPI network, initially proposed market share restrictions on participating players. However, the NPCI extended the compliance deadline until 2025, providing PhonePe with an additional two years for rapid expansion. Additionally, the Reserve Bank of India, the country's central bank, decided to abandon its ambitious project intended to rival the UPI platform. This development further strengthens PhonePe's position as a leading player in the Indian fintech market.
PhonePe's ongoing financing round, supported by General Atlantic, showcases its immense potential and market dominance in the Indian fintech landscape. With a focus on expanding its product offerings, capitalizing on its massive user base, and benefiting from favorable regulatory changes, PhonePe is well-positioned for continued success. As it forges ahead, PhonePe's commitment to innovation and financial empowerment is set to reshape the Indian financial services industry.