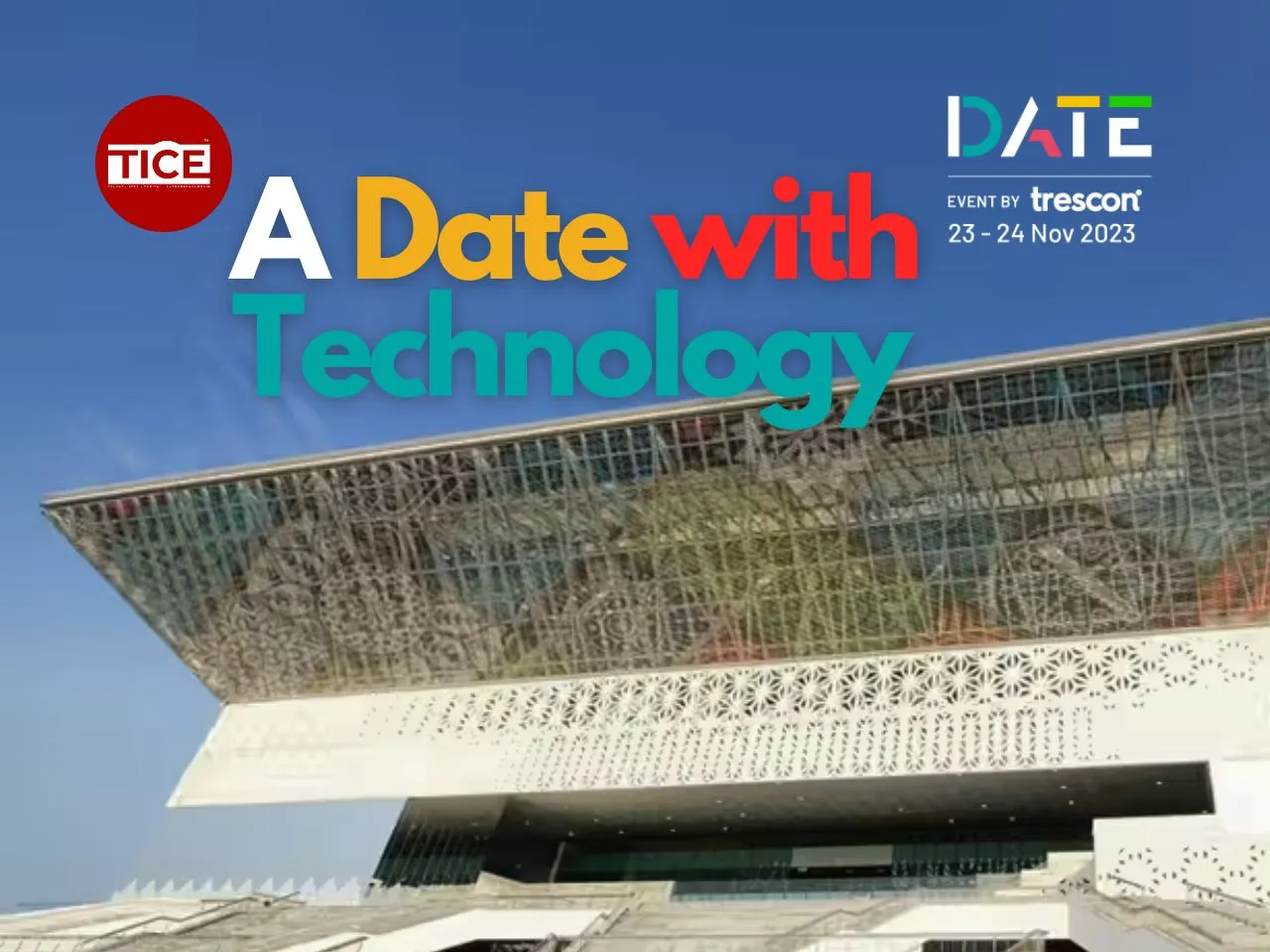 In a symphony of innovation and technological prowess, India is poised to witness a groundbreaking event that promises to redefine the contours of its digital landscape. The Digital Acceleration & Transformation Expo (DATE), organized by Trescon and set to bring together luminaries from government, tech giants, startups, and global investors, is scheduled to take place in the national capital on November 23-24, 2023.
To be held at recently inaugurated Yashobhoomi (IICC Dwarka), DATE serves as a catalyst for India's tech aspirations. Union Finance Minister Nirmala Sitharaman and Rajeev Chandrashekhar, Minister of State for Electronics and Information Technology, will be the Chief Guests at the event.
TICE News (www.tice.news) is one of the media partners at the event.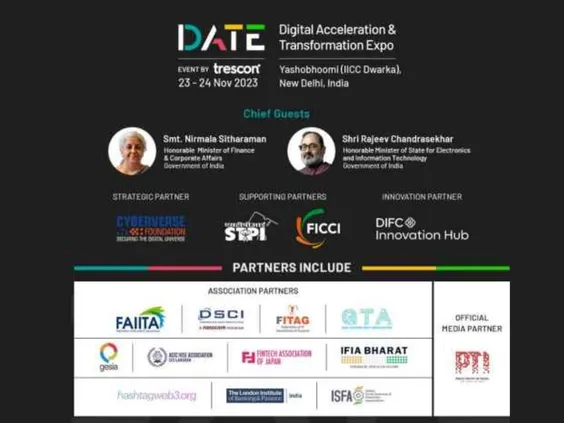 DATE: A Visionary Platform Shaping India's Tech Aspirations
Explore the future of innovation and startups with Shri Rajeev Chandrasekhar and Ankur Warikoo.

Apply now at https://t.co/HkLoNvnwrT.#DATE2023 #DelhiNCR #FintechInnovation #trescon #InnovationFuture #StartupInsights #TechLeadership #RajeevChandrasekhar #AnkurWarikoo pic.twitter.com/zsGKTe5A6s

— Trescon (@TresconGlobal) November 15, 2023
More than a tech event, DATE is a visionary platform that converges government bodies, enterprises, tech corporations, startups, and global investors. The event's unique framework comprises ten power-packed streams spread across three dedicated conference stages, fostering insightful discussions. Multiple exhibition zones dedicated to technological innovations provide a firsthand look at both contemporary and forthcoming tech trends.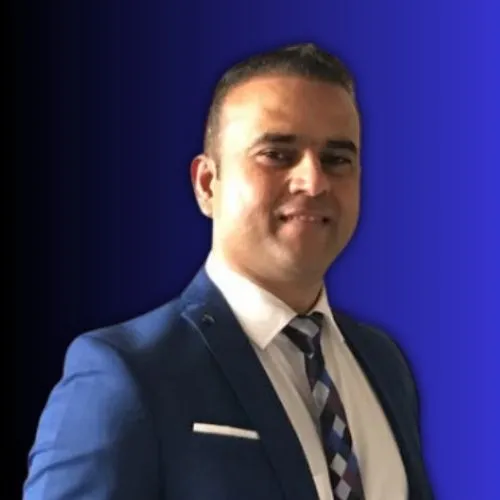 Mohammed Saleem, Founder and Chairman of Trescon, emphasized, "At DATE, we're not merely organizing an event; we're nurturing India's tech aspirations. It creates a space where expertise, innovation, and endless potential converge to script a new chapter in our technological narrative."
How Technology is Driving India's Economic Vision?
As India's digital economy is set to reach US$1 trillion, emerging technologies are becoming the bedrock of the nation's economic vision. This transformation extends beyond economic growth; it is a pivotal enabler of improved governance across the country. Transformative technologies are redefining industries, optimizing operations, enhancing efficiencies, and unlocking new possibilities.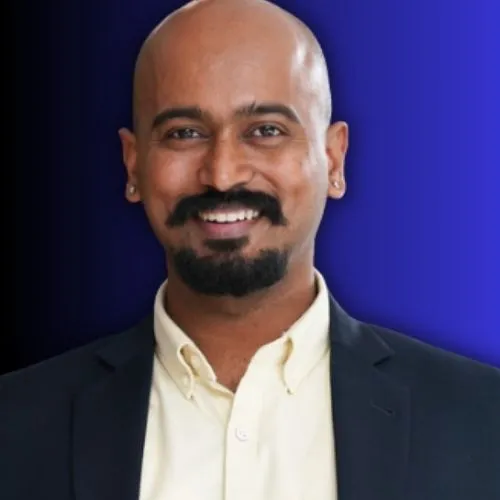 Naveen Bharadwaj, Group CEO of Trescon, expressed excitement about the participation of Minister Rajeev Chandrasekhar, stating, "We look forward to gaining insights into his vision and initiatives that are driving the next era of innovation and transformation."
How DATE Poises To Be a Key Driver in India's Digital Transformation Journey?
With over 100+ global speakers, 3,000+ attendees, and the involvement of 500+ discerning investors, DATE is positioned to be a key driver in India's digital transformation journey. To register for the event, interested participants can visit www.datewithtech.com. 
Some of the key speakers at the event include - Mr Abhishek Singh, MD & CEO, Digital India Corporation (DIC), Mr Tejasvi Surya, Member of Parliament, Begaluru South, Mr Sanjeev Sanyal, Member of the Economic Advisory Council to the Prime Minister, Government of India, Mr Kamal Bali, President and Managing Director, Volvo Group in India, and Mr Rajneet Kohli, CEO and Executive Director, Britannia Industries Limited, India.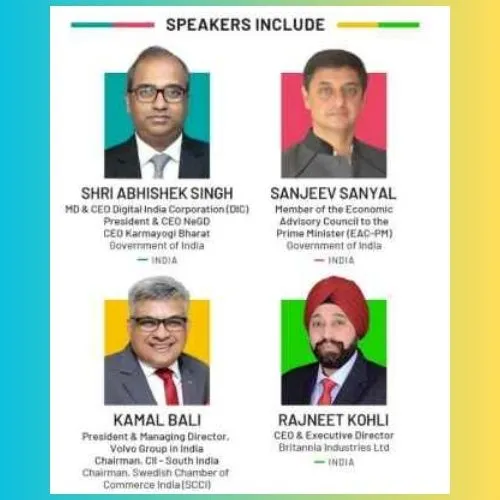 What is Trescon?
Trescon stands as a pioneering force in the global business events and services sector, championing the adoption of emerging technologies while promoting sustainability and inclusive leadership. Their summits, expos, and conferences create tangible economic impact by connecting and empowering key stakeholders, including government organizations, regulators, enterprises, and corporates.
With offices in six countries and a dedicated team of 250+ employees, Trescon has enabled clients to quadruple their leads, shorten sales cycles, enter markets faster, close deals within unprecedented timelines, and ultimately grow their businesses.
Join Our Thriving Entrepreneurial Community

Follow TICE News on Social Media and create a strong community of Talent, Ideas, Capital, and Entrepreneurship. YouTube  | Linkedin | X (Twittrer) | Facebook | News Letters