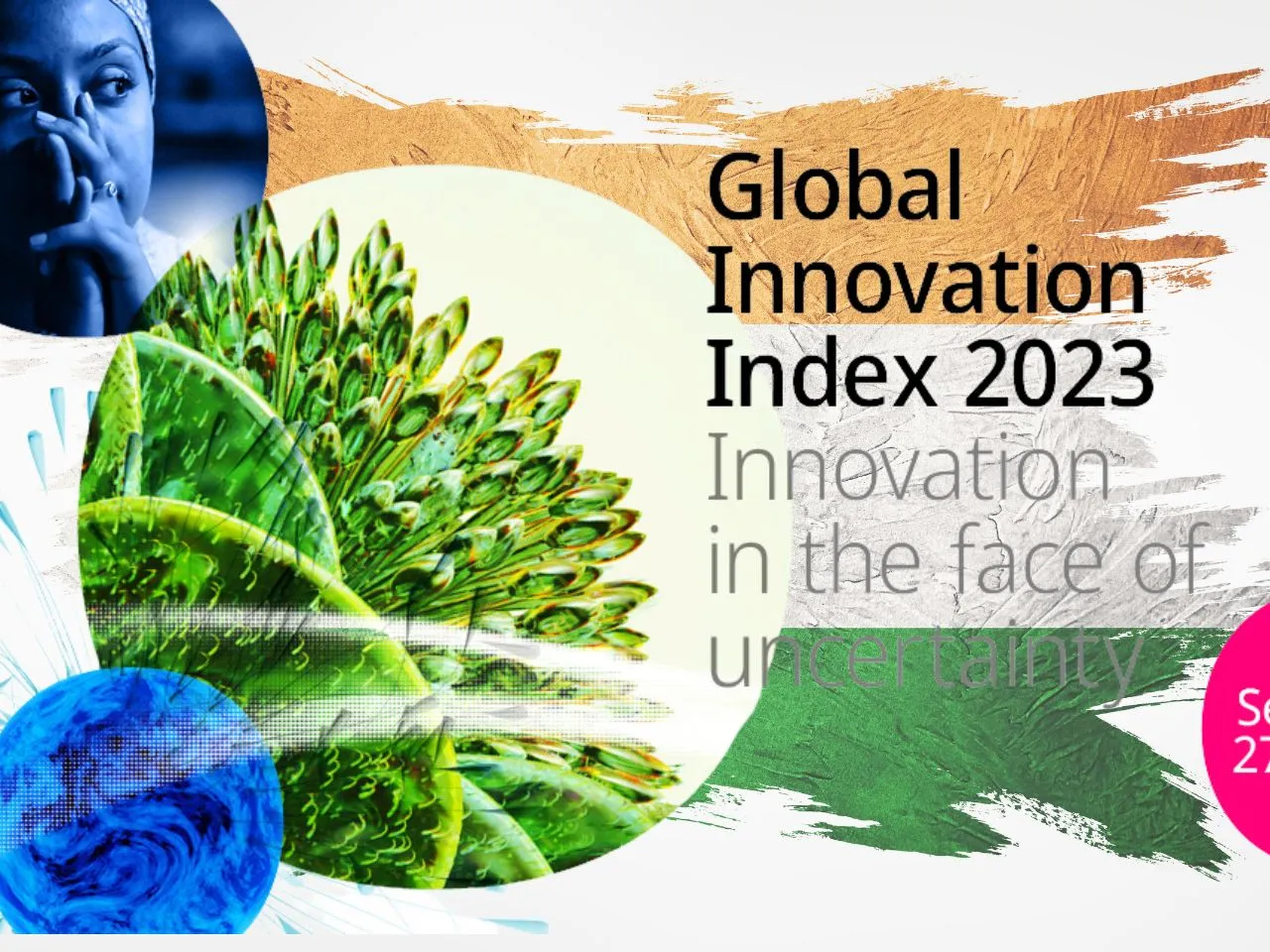 The World Intellectual Property Organization (WIPO) has published its Global Innovation Index 2023 rankings, revealing that India has maintained its 40th position out of 132 economies. This steady rise from a rank of 81 in 2015 underscores India's commitment to fostering a culture of innovation and technological advancement.
A Decade of Advancement
India's remarkable ascent in the GII rankings over the past several years reflects the nation's growing prominence in the global innovation landscape. From humble beginnings at 81st place in 2015, India's consistent improvement highlights its transition into a formidable innovator on the world stage. This transformation aligns with the vision of "Atma Nirbhar Bharat" (Self-Reliant India) as articulated by Prime Minister Narendra Modi.
Contributing Factors to India's Success
Behind this remarkable achievement lie several key factors that have fueled India's innovation journey. The nation's immense knowledge capital, the vibrant startup ecosystem, and the pioneering work carried out by both public and private research organizations have played pivotal roles in shaping India's innovation landscape.
Government departments, including the Department of Science and Technology, the Department of Biotechnology, the Department of Space, and the Department of Atomic Energy, have made substantial contributions to enriching the National Innovation Ecosystem. Additionally, ministries such as the Ministry of Electronics and IT, the Department of Telecommunications, the Department of Agricultural Research & Education, and the Department of Health Research have all played vital roles in advancing innovation.
The Atal Innovation Mission has also been instrumental in expanding India's innovation ecosystem, nurturing budding entrepreneurs and innovators across the country.
NITI Aayog's Role in Policy-Led Innovation
NITI Aayog, the government's policy think tank, has been at the forefront of driving innovation in India. It has been tirelessly working to optimize national efforts in various fields, including electric vehicles, biotechnology, nanotechnology, space exploration, and alternative energy sources. NITI Aayog's efforts extend to fostering innovation at the state and district levels, ensuring that innovation is not confined to urban centers but permeates every corner of the country.
NITI Aayog's commitment to monitoring and evaluating India's position in global innovation rankings, including the GII, has played a pivotal role in charting India's progress.
GII: A Global Policy Tool
The Global Innovation Index (GII) serves as a reliable tool for governments worldwide to assess the socio-economic impact of innovation in their respective nations. Over the years, the GII has gained recognition as a policy instrument that aids governments in understanding their innovation landscapes and identifying areas for improvement.
Collaboration for Innovation
India's journey toward becoming an innovation-driven economy has seen significant collaboration, with the Confederation of Indian Industry (CII) actively participating in this endeavor. This year, NITI Aayog, in partnership with CII and WIPO, is hosting the virtual India Launch of GII 2023 on September 29, 2023.
The launch event will feature esteemed dignitaries, including Suman Bery, Vice-Chairman, NITI Aayog; Dr. V.K. Saraswat, Member, NITI Aayog; BVR Subrahmanyam, Chief Executive Officer, NITI Aayog; Daren Tang, Director General, WIPO; Dr. Sacha Wunsch-Vincent, Co-Editor, GII & Head, Economics and Statistics Division, WIPO; Dr. Nausad Forbes, Chairman, CII National Committee on Technology, Innovation & Research, and Co-Chairperson, Forbes Marshall; Professor Rishikesha Krishnan, Director, Indian Institute of Management, Bangalore; and  Alok Nanda, Co-Chairman, CII National Committee on Technology, Innovation & Research, and CEO, GE India Technology Centre.
India's commitment to innovation continues to be a driving force in its socio-economic development, and the GII 2023 ranking reaffirms its progress on the global innovation stage. As the nation continues its journey toward self-reliance and technological prowess, the importance of innovation in shaping its future cannot be overstated.