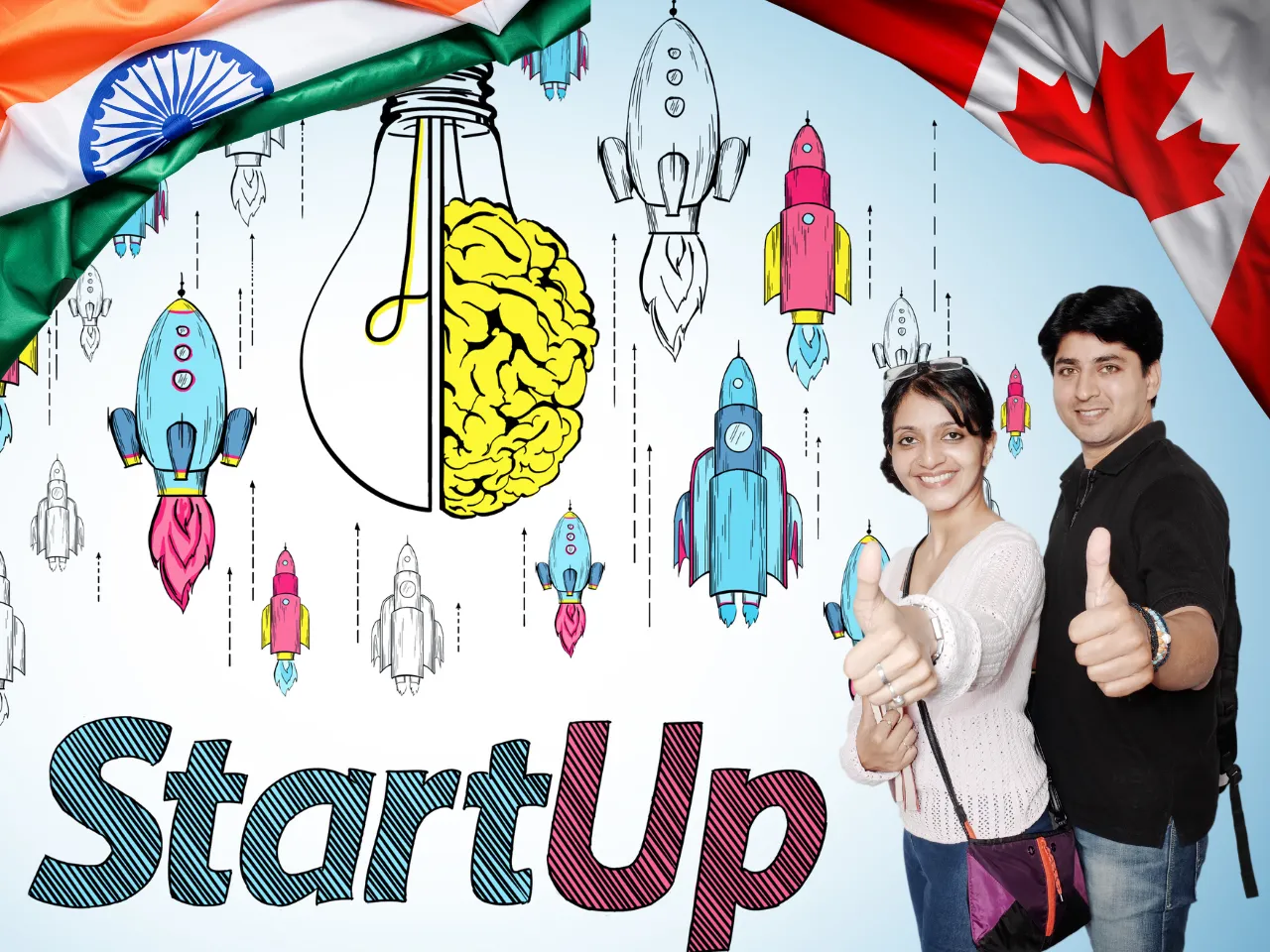 The radiant partnership between India and Canada, steeped in robust diplomatic ties, is now converging in an exciting venture - the cultivation of startups and entrepreneurship. This concerted initiative is poised to set in motion a cascade of innovation that will echo across continents, fundamentally reshaping the landscape of business possibilities.
What isTogether 4.0?  
Opportunities are like hidden gems waiting to be discovered, in the world of entrepreneurship. The Entrepreneurship Bootcamp and Venture Competition, aptly named Together 4.0, is a beacon for aspiring student entrepreneurs hailing from more than 17,000 Indian colleges and over 700 universities. This exceptional platform handpicks ingenious student entrepreneurs who embark on a journey to innovate across various sectors of national significance, ultimately unveiling business prospects tailor-made for the Indian commercial landscape.
A Thriving Community of Collaboration
Imagine a thriving digital community composed of over 600 students, start-up pioneers, investors, and mentors, spanning both India and Canada. This remarkable congregation operates seamlessly in the virtual realm, joining forces to foster innovation and growth. This collaborative approach introduces an open-education model, poised to train a multitude of Indian student entrepreneurs. This initiative stems from the unprecedented demand witnessed in 2023, resulting in a substantial waitlist.
How can Students apply for Together 4.0?
Enter the new 30-day intensive Mentorship/Acceleration program, a cornerstone of Together 4.0. Here, the top 20 student entrepreneur teams are paired with four accomplished Schulich MBA Students and two seasoned mentors from both Canada and India. The objective? To guide these promising teams in transforming their "ideas" into compelling "pitches." This personalized mentorship journey empowers Indian Student Ventures in the Top 20, offering specialized guidance from experienced Canadian and Indian mentors across three transformative weeks.
Students can apply by clicking here. The last day to apply for it is August 31. 
An Inspiring Tapestry of Leadership
Inspirational keynote addresses and impactful remarks by esteemed dignitaries and leaders act as threads weaving a tapestry of social entrepreneurship and deeper connections between the two ecosystems - India and Canada. These resonant messages inspire action, fortify relationships, and fuel innovation, cementing Together 4.0's role as a catalyst for meaningful change.
The Grand Finale: A Showcase of Brilliance
The pinnacle of this exhilarating journey is the Grand Finale. Picture this - live pitches from the Top 6 teams streamed to an estimated audience of over 10,000. The energy is palpable, the ideas are electrifying, and the impact is immeasurable. This captivating event not only celebrates innovation but also underscores the incredible potential when determination and collaboration converge.
Embarking on the Together 4.0 Journey: Program Breakdown
Navigating the Program Landscape
To partake in this transformative experience, understanding the program details is crucial. Let's delve into the specifics:
Eligibility Criteria
Team size: 1-3 individuals
Must be university students or recent graduates (within 3 years of graduation)
Excludes High School students, PhD Students, and PhD Alumni
As the journey unfolds, relevant documents will be required to authenticate the provided details, ensuring transparency and fairness.
Stakeholder Alignment
The program caters to various stages of startups:
Ideation Stage
Startup Validation Stage
Startup Early Traction Stage
Startup Scaling Stage
Diverse Industry Engagement
Together 4.0 encompasses a wide array of industries, including but not limited to:
Advertising
Telecommunication & Networking
Construction
Agriculture
Aeronautics
Aerospace & Defence
AI
Green Technology
Fashion
Finance Technology
Themes Driving Innovation
At the heart of Together 4.0 lies the themes that ignite innovation and purpose-driven entrepreneurship. These themes include:
Sustainability, Self-Reliability & Social Purpose
E-Mobility
Food & Agriculture
Telecom
Textiles
Healthcare
Income Security & Fintech
Education
Environment & Energy
Pioneering Change: Tackling Challenges
The Challenge Statements
Together 4.0, an initiative pulsating with ambition, beckons aspiring student entrepreneurs from India to craft compelling challenge statements and novel venture ideas. These ideas are poised to address some of India's most pressing issues of national importance. This year's theme - 'Self Reliability, Sustainability, and Social Purpose' - spans eight impactful sectors:
e-Mobility
Environment and Energy
Health Care
Income Security and FinTech
Food and Agriculture
Telecommunication
Textiles
Education
What are the incentives for Student Entrepreneurs?
Fiscal Incentives
The rewards for excellence through Together 4.0 are both substantial and motivating:
Up to $15,000 CAD or approximately ₹9 Lakhs INR
Unlocking Special Opportunities
The chosen teams are in for a treat:
Ten-day entrepreneurship bootcamp and venture competition
Mentorship and networking encounters with over 100 pioneering entrepreneurs and founders from India and Canada
Exposure to top-tier investors and Venture Capitalists from both nations
Together 4.0 transcends boundaries and limitations, uniting Indian student entrepreneurs with a shared purpose - to ignite innovation, drive change, and carve a future where challenges become opportunities. As the journey unfolds, the impact will ripple through sectors, across continents, and into the fabric of tomorrow's entrepreneurship landscape.