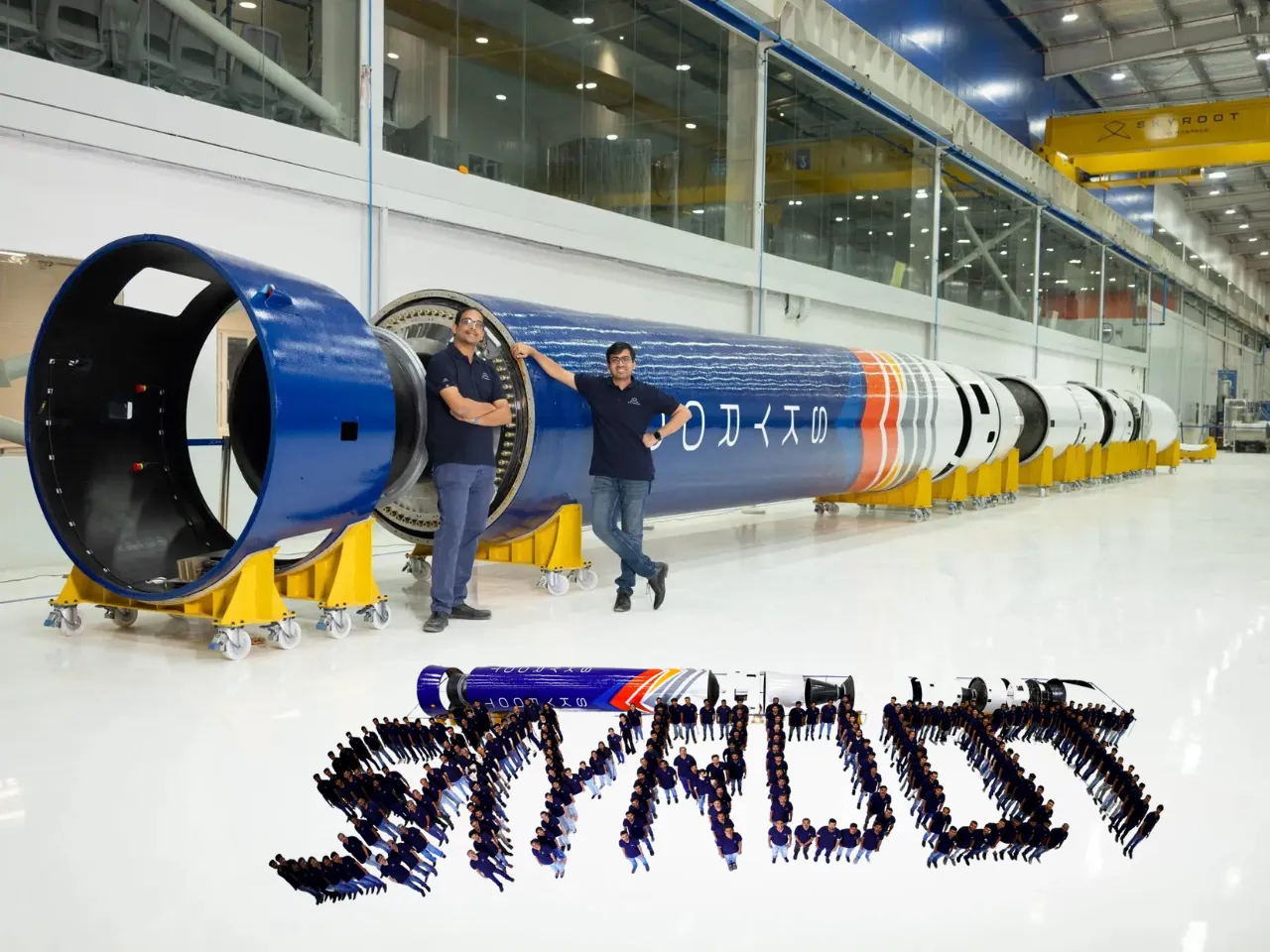 India's triumphant Chandrayaan-3 mission has ignited investor interest in the nation's space startups. A wave of funding is breaking through, driven by newfound confidence in India's space capabilities. As Chandrayaan's success shines, investors are keen to bet on India's burgeoning space entrepreneurship and its potential for groundbreaking innovations.
The latest space startup to benefit from it is Skyroot Aerospace in India's private space sector race, one name. The startup has secured a staggering $27.5 million in funding, solidifying its position as a frontrunner in this captivating odyssey to the stars.
India's journey into space exploration has been nothing short of remarkable. With the Indian Space Research Organization (ISRO) leading the way in government-led missions, private players like Skyroot Aerospace are now carving their own paths among the stars. The country's thriving space sector presents a wealth of opportunities for those daring enough to dream.
Who has funded Skyroot Aerospace's Series C Round?
The Hyderabad-based spacetech startup, Skyroot Aerospace, revealed that it had secured $27.5 million in a pre-series C funding round, with Temasek as the leading investor. This development underscores the increasing significance of the Indian space technology ecosystem during the prevailing period of reduced funding opportunities.
Skyroot Aerospace: A Glimpse into the Future
Skyroot Aerospace has taken the aerospace industry by storm with its cutting-edge propulsion technologies. The company's remarkable engines, like the Vikram-I and Dhruvastra, have redefined the possibilities of space travel. These engines offer unrivaled efficiency and reliability, making them the go-to choice for a multitude of missions.=
Skyroot Aerospace's commitment to sustainability is evident in its green propulsion technologies. By prioritizing eco-friendly fuel options and reducing the carbon footprint of space travel, the company is not only reaching for the stars but doing so with an eye on the preservation of our planet.
What sets Skyroot Apart?
What sets Skyroot Aerospace apart in this fiercely competitive sector? It's a combination of factors, including their relentless pursuit of innovation, strong industry partnerships, and a visionary leadership team. The company's ability to adapt swiftly to changing market dynamics and evolving technologies has been instrumental in their success.
Collaborations and Partnerships
Earlier this month, Skyroot, in collaboration with the French space companies Promethee Earth Intelligence and ConnectSAT, along with the international company Expleo, signed a letter of agreement to initiate satellite launches and deliver software support for the Vikram missions as per media reports. 
Skyroot Aerospace has strategically partnered with a range of key players in the industry, from established giants to nimble startups. These collaborations have paved the way for shared knowledge and resources, enabling the company to tackle complex challenges head-on.
What does Skyroot Aerospace have in store? 
The Hyderabad-based company is scheduled to launch the Vikram-I, its second commercial rocket, next year. The company launched India's first private rocket in 2022. Up to 300-kilogram payloads can be carried into low-Earth orbit using the launch vehicle.
As Skyroot Aerospace continues to climb to new heights, it's essential to watch this remarkable journey closely. With a track record of success, innovation, and commitment to sustainability, they are poised to shape the future of India's private sector space industry.
Skyroot Aerospace's recent funding is a testament to how the Indian space sector is growing and has been fuelled by the success of India's Space Missions led by the Indian Space Research Organization (ISRO).