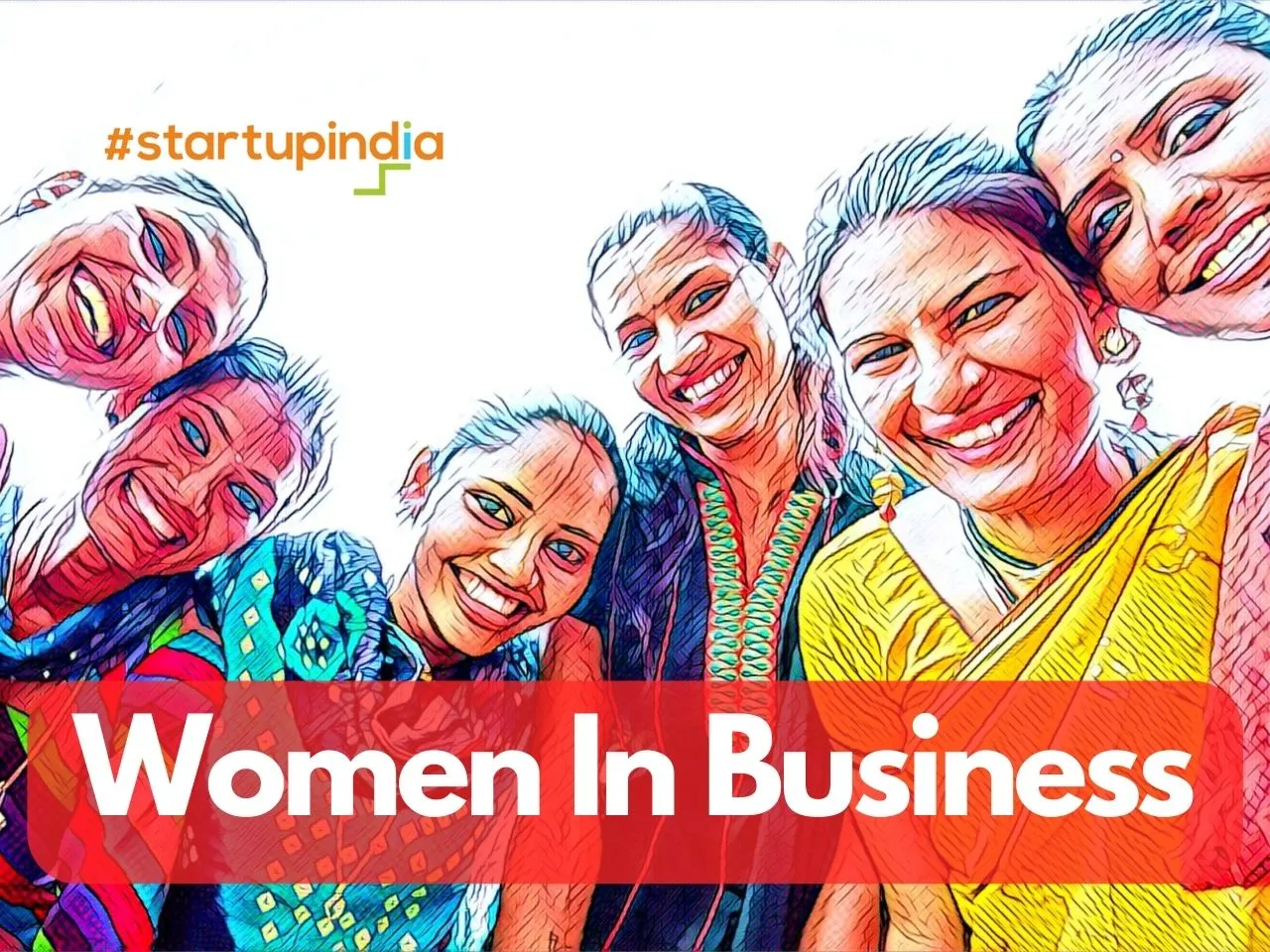 'Startup India initiative'  which was launched on 16th January 2016, has not only nurtured India's vibrant startup culture but also empowered women entrepreneurs, fostering innovation, and driving sustainable economic growth. With an unwavering commitment to supporting innovation and entrepreneurship, the Government continues to create a robust startup ecosystem that generates large-scale employment opportunities.
In this article we shed some light on how the initiative has helped Women In Business to grow! 
Startup India Initiative Drives Economic Growth and Employment Opportunities
The Government's 'Startup India initiative,' launched on 16th January 2016, continues to build a robust ecosystem to foster India's startup culture, propelling economic growth, supporting entrepreneurship, and generating substantial employment opportunities. The initiative places special emphasis on empowering women entrepreneurs through a range of policies, initiatives, and enabling networks.
Over 86,000 Startups Recognized, Showcasing Women's Entrepreneurial Prowess
As of 31st December 2022, the Department for Promotion of Industry and Internal Trade (DPIIT) has recognized a total of 86,713 startups across 660 districts in India, with at least one startup from every state and union territory. Impressively, over 46% of these recognized startups have at least one woman director, underscoring the significant contributions of women in driving entrepreneurial ventures.
Dedicated Initiatives to Promote Women-Led Startups
In an effort to further boost women entrepreneurship, the Government has implemented several targeted measures under the Startup India initiative:
Reserved Fund for Women-Led Startups: The 'Fund of Funds for Startups Scheme' operated by SIDBI has reserved 10% of its Rs. 1000 crore fund to facilitate equity and debt flow to women-led startups, providing crucial financial support for their growth.
Virtual Incubation Program: Supporting women-led tech startups, the Virtual Incubation Program offers pro-bono acceleration support for three months to 20 selected startups, fostering innovation and nurturing their potential.
Dedicated Webpage for Women Entrepreneurs: The Startup India portal features a dedicated webpage exclusively catering to women entrepreneurs, providing comprehensive information on various policies and measures introduced by both Central and State Governments to empower them.
Awareness and Capacity Building Workshops: Regular workshops specifically focusing on women entrepreneurs have been conducted by the Department, allowing aspiring and existing women entrepreneurs to interact, share experiences, and gain valuable insights from successful entrepreneurs.
WING: Capacity Development Program: DPIIT's WING program organized workshops in Guwahati, Assam, and Kohima, Nagaland, in January 2020. These workshops included mentoring sessions covering crucial areas such as venture ideation, financial decisions, marketing strategies, and more.
Gender-Neutral Initiatives Broaden Support for All Startups
In addition to women-specific measures, the Startup India initiative has introduced various gender-neutral schemes and programs to bolster the overall startup ecosystem in India:
Startup India Action Plan: Launched on 16th January 2016, the Action Plan comprises 19 action items spanning areas such as simplification and handholding, funding support and incentives, and industry-academia partnership and incubation, fostering a vibrant startup ecosystem.
Fund of Funds for Startups Scheme: With a corpus of Rs. 10,000 crore, the Fund of Funds scheme has played a pivotal role in meeting the funding needs of startups, encouraging domestic capital, and reducing dependence on foreign investments.
Credit Guarantee Scheme for Startups: This scheme provides credit guarantees to loans extended to DPIIT-recognized startups, thereby facilitating easier access to credit from various financial institutions.
Regulatory Reforms: Over 50 regulatory reforms have been undertaken since 2016, streamlining processes and reducing compliance burden for startups.
Ease of Procurement: Central Ministries and Departments have been directed to relax conditions for DPIIT-recognized startups, making it easier for them to participate in public procurement.
Promoting Intellectual Property Protection and Fast-Track Exit
The Government has taken significant steps to support startups in protecting their intellectual property and ensuring a smooth exit process:
Support for Intellectual Property Protection: Startups are eligible for fast-tracked patent application examination, and the government bears the fees for patents, trademarks, and designs through the Start-ups Intellectual Property Protection (SIPP) scheme.
Self-Certification under Labour and Environmental Laws: Startups are allowed to self-certify their compliance with labor and environmental laws for 3 to 5 years from the date of incorporation.
Income Tax Exemption for 3 Years: Startups incorporated on or after 1st April 2016 can apply for income tax exemption for 3 consecutive years out of 10 years since incorporation.
Faster Exit for Startups: Recognizing startups as 'fast track firms' enables them to wind up operations within 90 days, providing quicker and smoother exit opportunities.
Global Engagement and Recognition
Through partnerships with over 15 countries, including Brazil, Singapore, Israel, and the UAE, the Startup India initiative has provided a soft-landing platform for startups from partner nations, fostering cross-collaboration and international market access.
Showcasing Innovation and Recognizing Excellence
The Startup India initiative showcases innovative startups through various programs and awards:
Startup India Seed Fund Scheme (SISFS): With a sanctioned corpus of Rs. 945 crore, the SISFS aims to provide financial assistance to startups for proof of concept, prototype development, market entry, and commercialization.
National Startup Awards (NSA): Recognizing outstanding startups and ecosystem enablers, the NSA offers handholding support to finalists through various tracks, including investor and government connect.
States' Startup Ranking Framework (SRF): This unique ranking exercise fosters competitiveness among states and identifies best practices for promoting the startup ecosystem.
Startup Champions on Doordarshan: A weekly program covering the success stories of award-winning startups, broadcasted on Doordarshan in Hindi and English, inspiring millions of aspiring entrepreneurs.
Future Vision - Startup India: The Way Ahead
On the 5th anniversary of the Startup India initiative, the Government unveiled "Startup India: The Way Ahead" on 16th January 2021, outlining actionable plans to promote ease of doing business, technology adoption, capacity building, and a digital Aatmanirbhar Bharat.
In a written reply in the Lok Sabha, Union Minister for Women & Child Development, Smriti Zubin Irani, highlighted the tremendous impact of the Startup India initiative in nurturing India's vibrant startup culture and empowering women entrepreneurs. With a firm commitment to supporting innovation and entrepreneurship, the Government continues to drive sustainable economic growth and generate large-scale employment opportunities through its robust startup ecosystem.