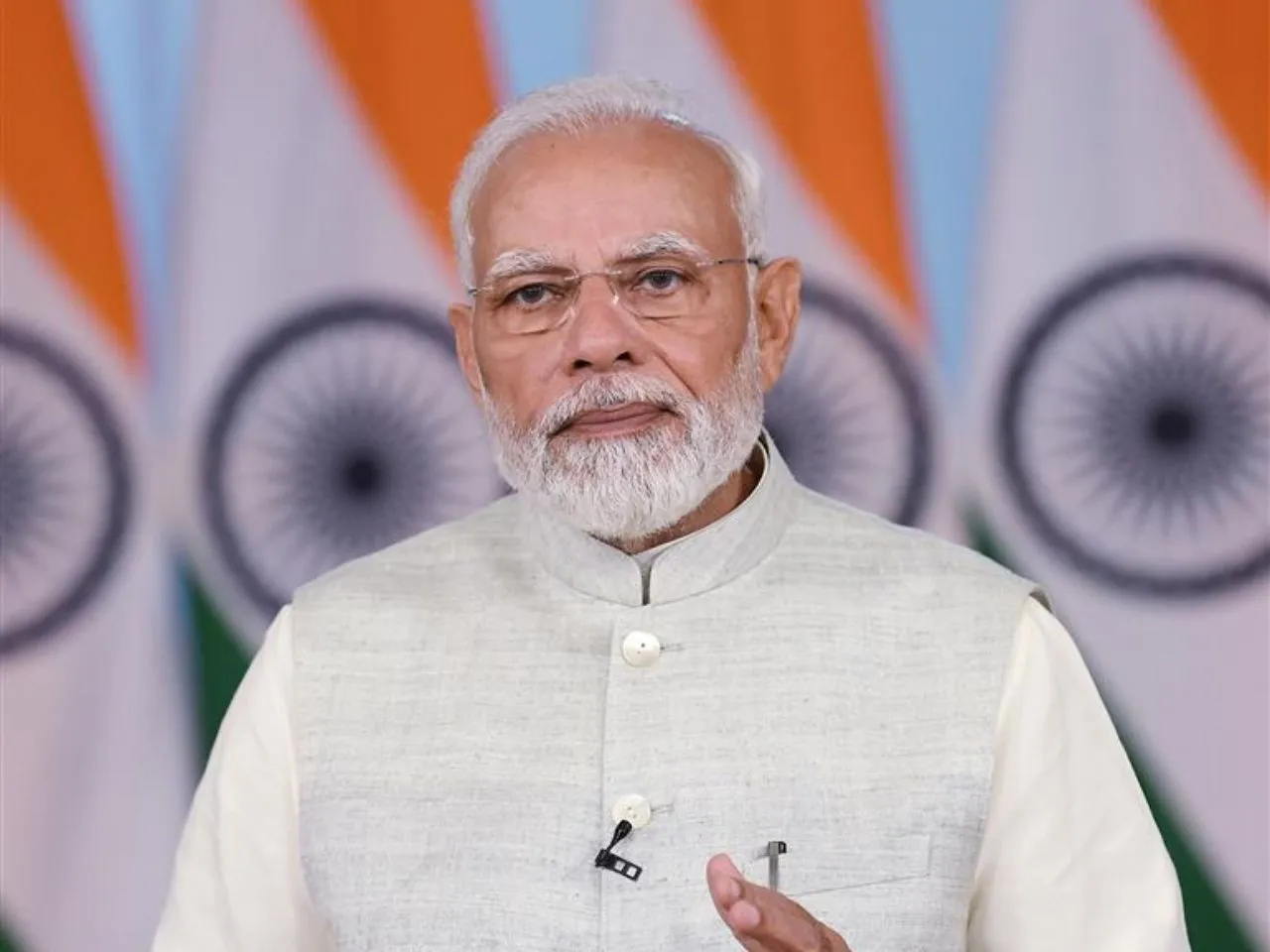 In a major development for young job seekers, the Prime Minister of India, Narendra Modi, granted appointment letters to candidates selected under the 2023 Uttarakhand Employment Fair. 
The event, which took place earlier today, saw PM Modi connect with thousands of young people via video conferencing at 11:30 am to offer them job letters. 
The successful candidates hail from 24 states across the country, and all of the jobs on offer are in central government departments. This is a significant step towards fulfilling the Indian government's commitment to boosting youth employment and strengthening the economy.
Narendra Modi At Rozgar Mela
PM Modi congratulated the young friends of Uttarakhand for the Rozgar Mela and stated that this day is a new beginning for those who received appointment letters today. He emphasized that this opportunity will change the lives of these individuals and their families.
Read More: Ecoline Clothing: The Startup Behind PM Modi's Recycled Jacket
Recruitment Campaign in Government Services: New Opportunities for the Youth
PM Modi highlighted that the Central Government and the BJP Government of Uttarakhand are committed to ensuring that every youngster gets new opportunities according to their interest and ability. The campaign of recruitment in government services is a step taken in this direction, and in the last few months, the Central Government has given appointment letters to lakhs of youngsters across the country.
New Employment Opportunities in Uttarakhand: Investing in Infrastructure
PM Modi emphasized that the Central Government is making constant efforts to ensure that the youth of Uttarakhand return to their villages. New employment and self-employment opportunities are being created in the hills, and heavy investments are being made in infrastructure, such as the construction of roads and laying of railway lines. As a result, job opportunities are increasing in various sectors, such as construction work, engineering, industries related to raw materials, and shops.
Boosting Tourism Sector in Uttarakhand
As far-flung areas of Uttarakhand are being connected by road, rail, and internet, the tourism sector is expanding, and new tourist places are becoming popular on the tourism map. This expansion is creating similar types of employment opportunities for the youth of Uttarakhand, which they had to move to large cities for earlier. PM Modi highlighted that the Mudra Yojana is helping boost employment and self-employment in tourism, and so far, 38 crore Mudra loans have been given across the country.
Read More: Startup India: Incubator, Seed Fund, Venture Capital, Unicorn Guide
The 'Amritkaal' of Wonderful Possibilities for the Youth of India
PM Modi emphasized that this is the 'Amritkaal' of wonderful possibilities for the youth of India, and the youngsters have to give it constant momentum through their services. He wished the young friends of Devbhoomi Uttarakhand all the best and hoped that they will serve the people of Uttarakhand well and contribute to making Uttarakhand better, which in turn will make the country stronger, capable, and prosperous.