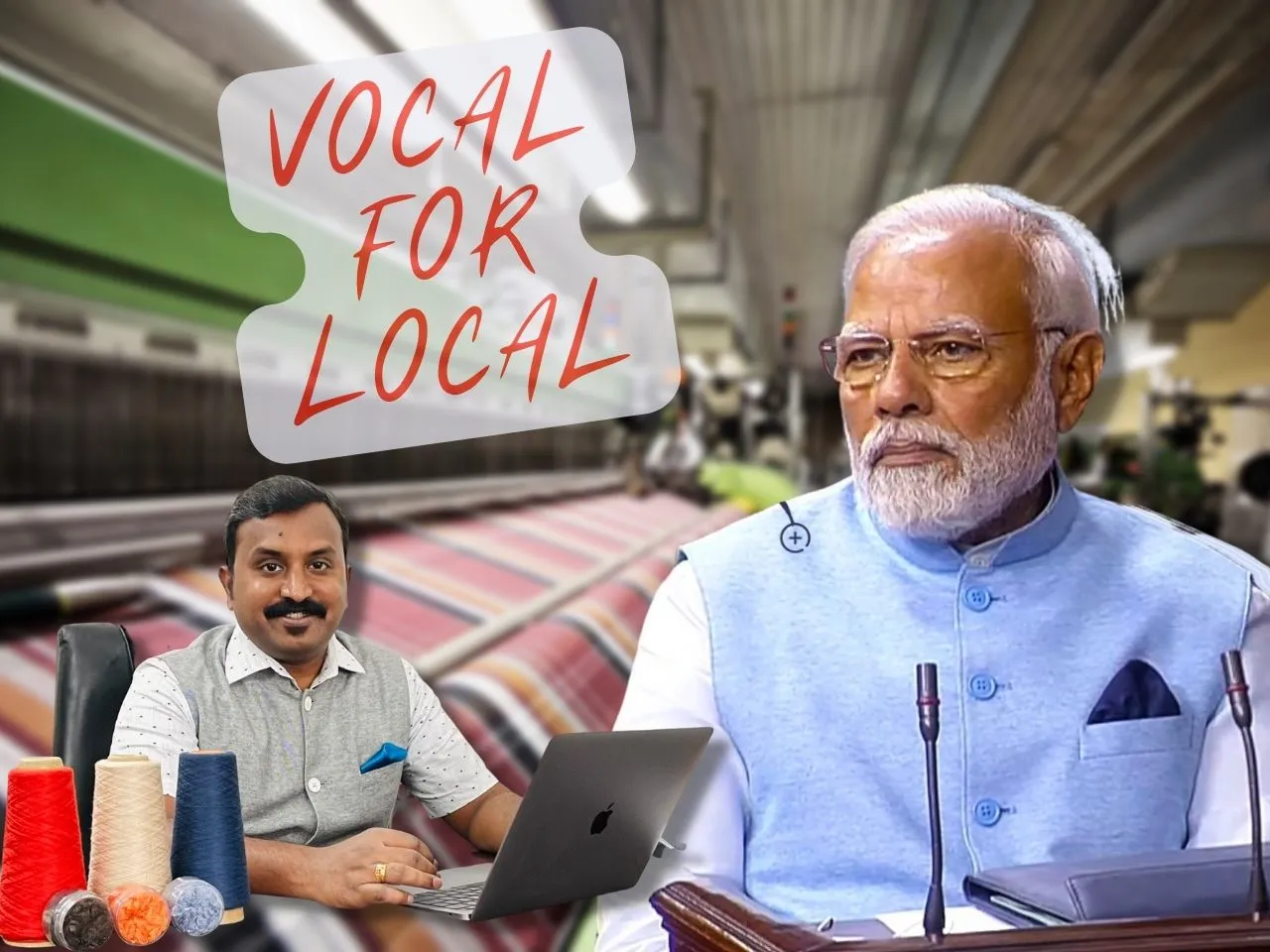 Prime Minister Narendra Modi made headlines during his address in parliament by wearing a sky-blue 'sadri' jacket made out of recycled plastic bottles. 
Taking the spirit of 'Vocal for Local' a notch higher, PM Modi aced his look in recycled jacket and left everyone inspired. 
The jacket was gifted to PM by Indian oil but it was originally produced by Ecoline Clothing, a sustainable fashion startup from Shree Renga Polymers- a company leading the way in PET bottle recycling and upcycling to value-added products like garments with end-to-end manufacturing capabilities.
Run by an IITian K. Sankar and his son  Senthil Sankar, Shree Renga Polymers is based in the city of Karur, Tamil Nadu. The company has evolved into a prominent force in the industry through its constant quest for innovation and tech-savvy solutions in recycling polymer products.
Aim & Focus of Ecoline Clothing
Ecoline Clothing is deeply focused on producing sustainable clothing solutions and offers comfortable fashion wear for men and women. The brand uses a mix of polyester fabrics that provides a comfortable, airy texture and a tailored fit. All products hold the Ocean Bound Plastic (OBP) Certification, Global Recycle Standard, OEKO-TEX® and ISO certification ensuring top-notch product quality and traceability.
The product range of Ecoline Clothing includes a wide range of contemporary designs for casual wear, sports wear, night wear, winter wear and Modi jackets (sadri), catering to men and women. Customers often praise the brand for the quality of its garments, which are both soothing and comfortable.
Ecoline Clothing's products are available for purchase through its exclusive online e-commerce website, ecolineclothing.com. Every time a customer purchases a garment from Ecoline, it is their 'direct' contribution to creating a positive and green environment.