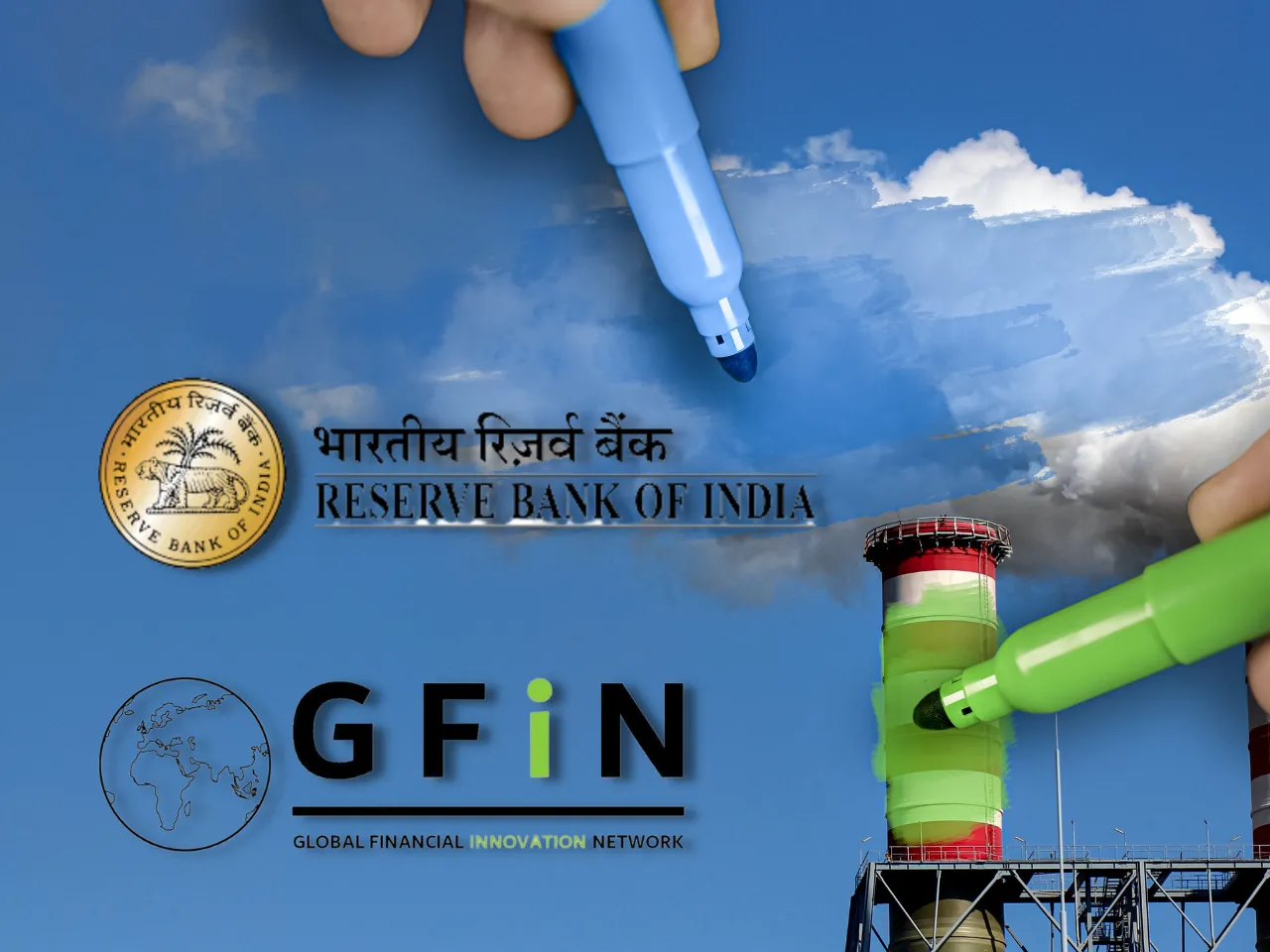 The Reserve Bank of India (RBI) has invited the Indian firms for the Greenwashing TechSprint organized by the Global Financial Innovation Network (GFIN). This collaborative initiative aims to address the growing concern of exaggerated or misleading claims about environmental sustainability in investment products. With 13 international regulators involved, including the RBI, this TechSprint will bring together regulators, firms, and innovators to collectively prioritize sustainable finance.
GFIN, chaired by the Financial Conduct Authority and comprising over 80 international organizations, is committed to supporting financial innovation in the interest of consumers. 
Important Ensuring Trust & Credibility In Products Claiming Sustainable Characteristics
The RBI, as a participating member, is inviting firms from India to take part in the Greenwashing TechSprint, emphasizing the importance of ensuring trust and credibility in products claiming to have sustainability characteristics.
The virtual TechSprint will be hosted on the FCA's Digital Sandbox platform. Its main objective is to develop a tool or solution that can effectively address the risks of greenwashing in financial services, benefiting both regulators and the market as a whole.
RBI has invited India-based firms interested in participating in the TechSprint to apply for the event. The application window is currently open and will close on May 21, 2023. Successful applicants will have the opportunity to collaborate with regulatory experts, stakeholders, and professionals from around the world.
To support the application process, the GFIN will provide an information pack specifically designed for firms interested in participating in the TechSprint. Once selected, firms will undergo onboarding, including training on the Digital Sandbox and a detailed overview of the TechSprint process, scheduled for June 1st and 2nd, 2023.
The Greenwashing TechSprint is slated to commence on June 5, 2023, and will run for three months, culminating in a showcase day in September 2023, where the outcomes will be presented.
Interested firms seeking to apply for the GFIN Greenwashing TechSprint can access the list of participating regulators via the GFIN website. For inquiries or further information, firms can contact the RBI via email.
This collaborative effort underscores the global commitment to combating greenwashing in financial services and ensuring the integrity of sustainable finance products. By joining forces, regulators and firms aim to build trust, enhance transparency, and promote responsible investment practices in support of a greener future.
Why GFIN has identified this focus area?
As the demand for ESG-related products and services continues to grow, so does the risk of financial services firms potentially overstating their sustainability credentials to attract and retain customers and investors. 
'Greenwashing' is a form of mis-selling, which may be deliberate or inadvertent. In protecting against greenwashing, we want to ensure consumers have access to 'green' or sustainable financial products and services that meet their needs.