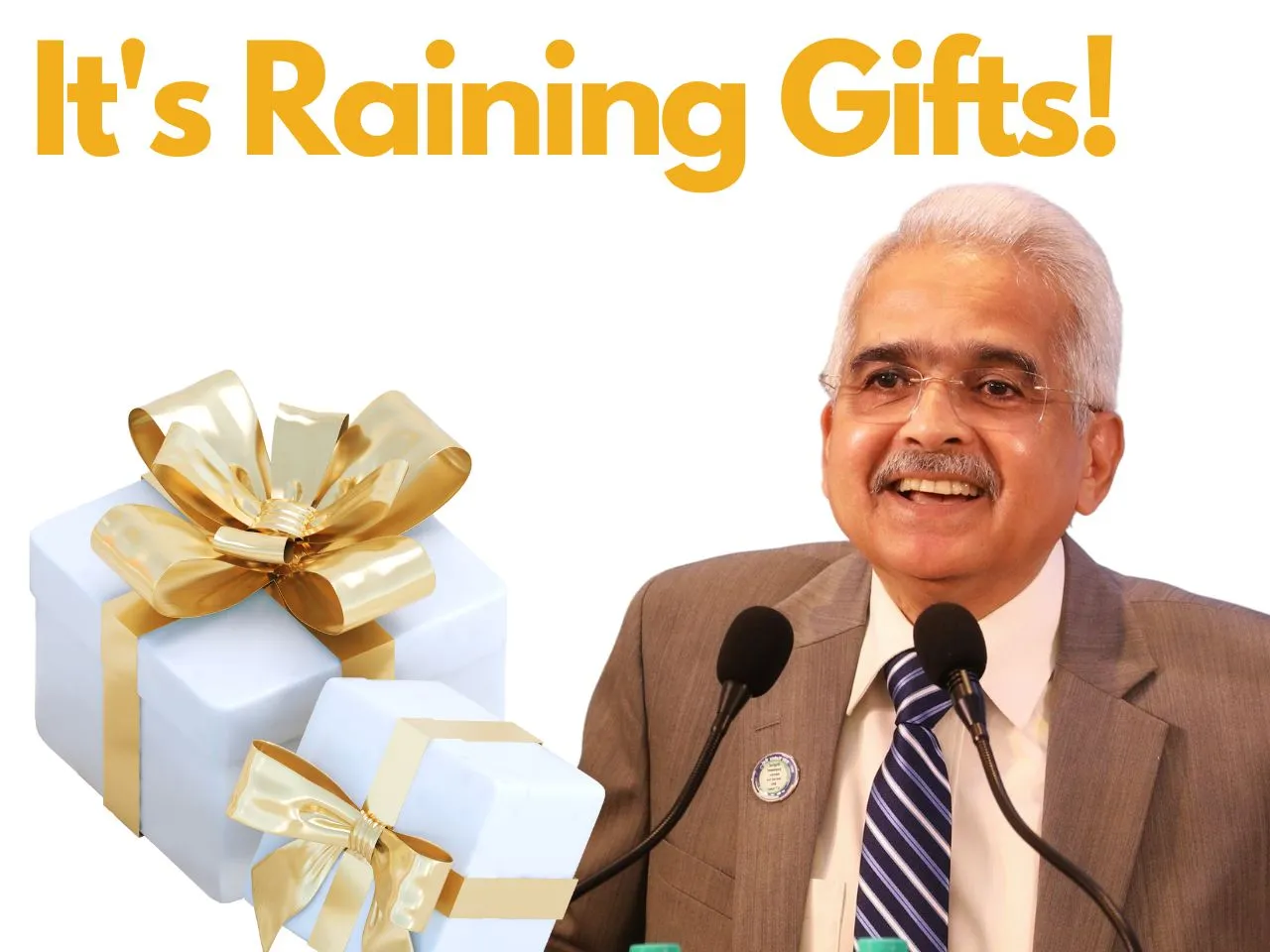 The Reserve Bank of India (RBI) today announced a series of measures to enhance the efficiency of financial markets, strengthening regulatory processes, and improving grievance redressal mechanisms at credit bureaus. 
Let's have a look at RBI's proposals on various developmental and regulatory policy measures.
Linking UPI with Pre-Sanctioned Bank Credit Lines
The RBI has proposed to link pre-sanctioned bank credit lines with the Unified Payments Interface (UPI) to expand the scope of the real-time payments network. The move follows the June 2022 decision to link Rupay credit cards with UPI. The initiative will encourage innovation and further expand the scope of UPI, said RBI Governor Shaktikanta Das.
UPI allows users to make transactions 24x7 without the need to provide any sensitive information like bank account number or IFSC code. It gained popularity in India due to its speed, convenience and security.
Non-Deliverable Forex Derivatives for Residents
The RBI has proposed to allow banks with international banking units to offer non-deliverable foreign exchange (NDF) derivative contracts involving the Indian rupee to resident users in the onshore market. This measure will deepen the forex market in India and provide enhanced flexibility to residents in meeting their hedging requirements, Das said.
An NDF is a foreign exchange derivative contract, which allows investors to trade in non-or partially convertible currencies (Indian rupee, for example), with contract settlement in a convertible currency (the US dollar, for example) in an offshore currency market (a location that is outside a trader's home country).
Enhancing Efficiency of RBI's Regulatory Processes
Various entities are required to obtain license / authorization to carry out activities regulated by RBI. Further, regulated entities are required to seek certain regulatory approvals from RBI under various statutes / regulations periodically.
To simplify and streamline processes of seeking licenses and approvals from the RBI, the regulator has decided to have a web-based centralized portal. The portal will show time limits for deciding on the applications or approvals sought. "This measure will bring greater efficiency into regulatory processes," said the central bank Governor.
Centralized Portal for Unclaimed Deposits
The RBI has decided to develop a web portal to enable searching for unclaimed deposits across banks. The search results will be enhanced by the use of certain AI tools, the RBI said in the statement.The deposits remaining unclaimed for 10 years in a bank are transferred to the "Depositor Education and Awareness" (DEA) Fund maintained by the Reserve Bank of India. At present, the depositors or beneficiaries of unclaimed bank deposits of 10 years or more have to go through the websites of multiple banks to locate such deposits," said Das. 
Credit Bureau Grievance Redressal Mechanism
The RBI has proposed a set of measures to strengthen the grievance redressal mechanisms at credit information companies or credit bureaus. These measures include a compensation mechanism for delayed updation/rectification of credit information reports, provision for SMS/email alerts to customers whenever their credit information reports are accessed, a timeframe for inclusion of data received by CICs from credit institutions, and disclosures on customer complaints received by CICs. "These measures will further enhance consumer protection," said Das.