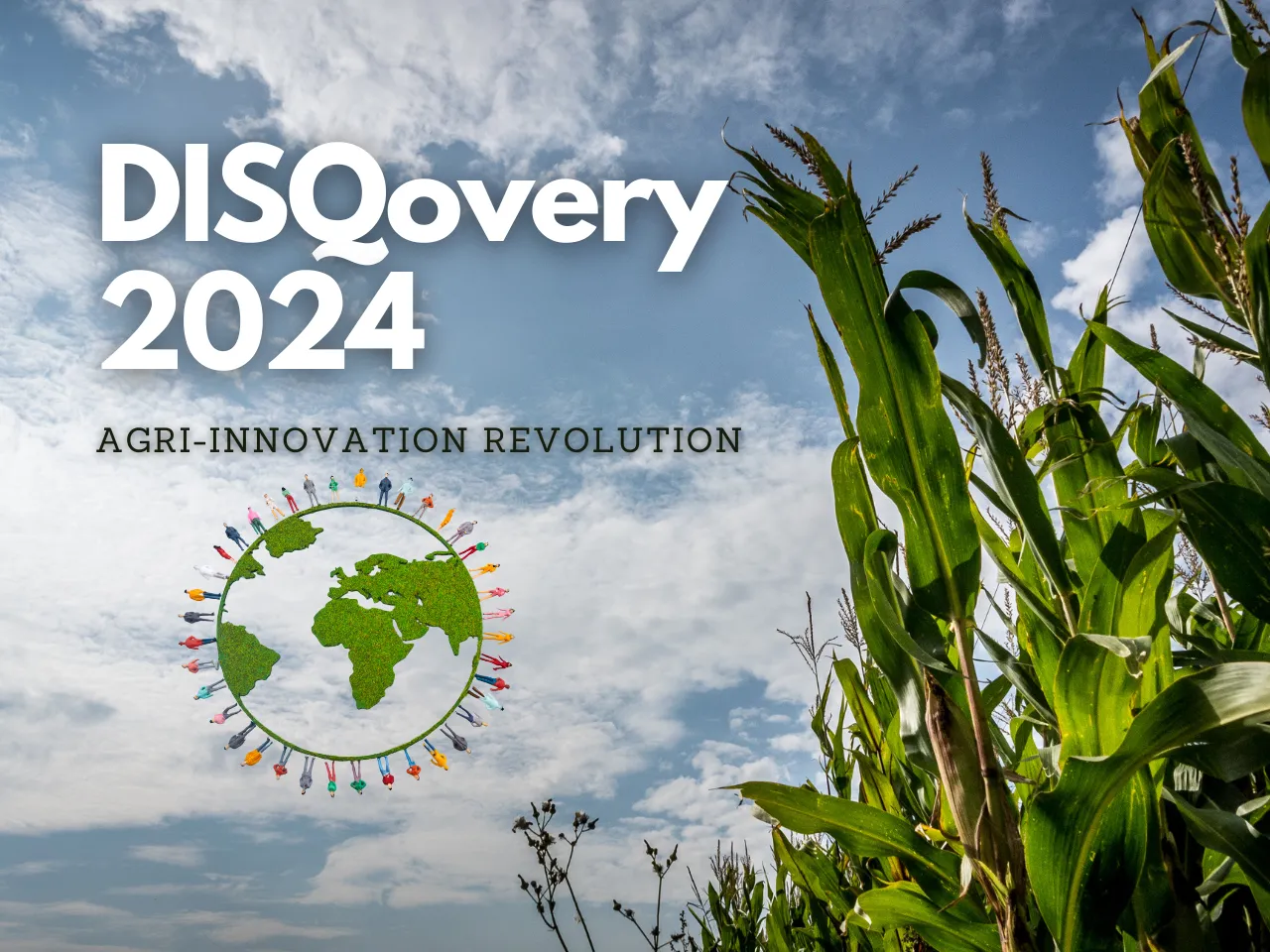 Innovation is the key to solving some of our most pressing challenges in today's fast-paced world. From agriculture to assistive technology, innovative solutions can transform lives and make the world a better place.
Digital Impact Square's 'DISQovery 2024' initiative, in collaboration with Startup India, is on a mission to scout for teams of young innovators with a passion for startups and entrepreneurship. They are looking for individuals or teams who have groundbreaking ideas and the drive to turn them into successful social enterprises. This article explores the DISQovery 2024 program, its objectives, eligibility criteria, and the impact it aims to create in the Agriculture Sector and Assistive Technology domain.
What is the Digital Impact Square?
Digital Impact Square (DISQ), initiated by TCS Foundation, is a unique social innovation platform designed to enhance the lives of citizens. This platform is not limited to the digital realm; it also has a physical presence in Nashik, Maharashtra. DISQ's core mission is to harness digital technologies for the betterment of society, utilizing the voices of citizens, local administration, government, and industry.
Who Is DISQovery Program Important For?
The DISQover Program is for startups, entrepreneurs or individuals with innovative ideas in Agriculture and Assistive Technology creating a social impact. To be a part of the DISQovery 2024 program, it's essential to meet specific eligibility criteria:
Innovative Idea: You should have an innovative idea that has been validated with beneficiaries. Additionally, a Prototype or Minimum Viable Product (MVP) should be developed using digital technologies for Assistive Technology.

Age and Employment: Founding members of the team should be less than 27 years old and should not be currently employed. If there are team members who are older and contributing to the project, they should be mentioned in the application.

Passion for Social Impact: A deep passion and commitment to create a positive social impact and influence lives positively are crucial.

Pre-Revenue Stage: Ideally, your initiative should be in the pre-revenue stage. If your team has received Prize Money or Grants, you may apply by providing details about the funding organization.
All You Need To Know About DISQovery 2024 Program
Themes: The program focuses on two primary themes - Assistive-Tech Solutions and Agri-Sector Solutions.
Innovate for Agri-Sector Solutions - Digital Impact Square, supported by Sahyadri Farms, has launched 'DISQovery 2024,' a mission to scout for innovators and entrepreneurs with transformative ideas. These ideas are aimed at addressing the challenges faced by small and marginal farmers, farmer producer companies, the agriculture value chain, and farmer collectives in India. The selected innovators and entrepreneurs will become part of the DISQ JAN 2024 Cohort, embarking on a journey to create sustainable and scalable social enterprises.
Innovate for Assistive-Tech Solutions - 'DISQovery 2024' is also on the lookout for innovators in the Assistive Technology space. These innovators should have a detailed conceptual idea, early prototype, or MVP using digital technologies such as IoT, Mobile/Web, AI/ML, Sensors, and more. Their goal is to address one or more of the disabilities listed in the RPWD Act, including Adaptive technology, Occupational Therapy, Mobility Impairments, Visual and Hearing Impairments, Cognitive Impairments, Digital Learning Platforms, Rehabilitation Solutions, and Addressing Socializing Needs.
Incentives for DISQovery 2024:
The DISQovery 2024 program offers both fiscal and non-fiscal incentives to its participants:
Fiscal Incentives:
Financial Support: Teams are funded through the DISQ journey in the form of stipends, which are milestone-based.
Non-Fiscal Incentives:
Access to a Vast Ecosystem: Participants gain access to a vast ecosystem of partners across multiple domains, including Industry, Academia, Government, and NGOs.

Mentorship: They receive one-on-one coaching and mentoring from highly experienced coaches at DISQ.

Mentoring by Experts: Participants also benefit from mentoring by industry and domain experts.

Pre-Incubation Support: Support is provided to refine their MVP.

Building a Multi-Disciplinary Team: Participants have the opportunity to build a multi-disciplinary team with Technical, Design, and MBA interns.

Pilot Opportunities: They can explore pilot opportunities with ecosystem partners.

Support for IP/Startup Registration: Assistance is provided for intellectual property and startup registration.
Post Incubation Support:
Enable Grants: Incubatee teams have access to grants from various funding agencies such as UN, BIRAC, WHO, GATES Foundation, and more.

Grow Stage Incubation Support: Partnered  Incubator Programs like Social Alpha, UnLtd India, Villgro, and others offer support during the grow stage.

Access to Tata Group Ecosystem: Participants gain access to the larger Tata group ecosystem, including corporates and trusts.
How to Apply for DISQovery 2024?
Applying for DISQovery 2024 is a multi-step process. First, complete the application form on the Startup India Portal. Next, the DISQ team will contact you for further evaluation. In the third step, the final shortlisted candidates for DISQovery 2024 will be announced by the second week of December.
Once confirmed, you'll move on to Phase 1, the Innovation Bootcamp, which spans 14 weeks and kicks off in the first week of January. This phase culminates with each team presenting their improved MVP to a panel of domain experts and DISQ for potential selection into the DISQ Incubation Program. Following this, in Phase 2 - Incubation Phase, running from May to July, teams will have the opportunity to pitch for evaluation and advancement, potentially securing additional funding and the chance to establish a sustainable social enterprise.
With a focus on innovation, support, and access to a vast ecosystem, DISQovery 2024 has the potential to transform groundbreaking ideas into sustainable and scalable social enterprises. It's an opportunity to create a better world for everyone, especially those in need.