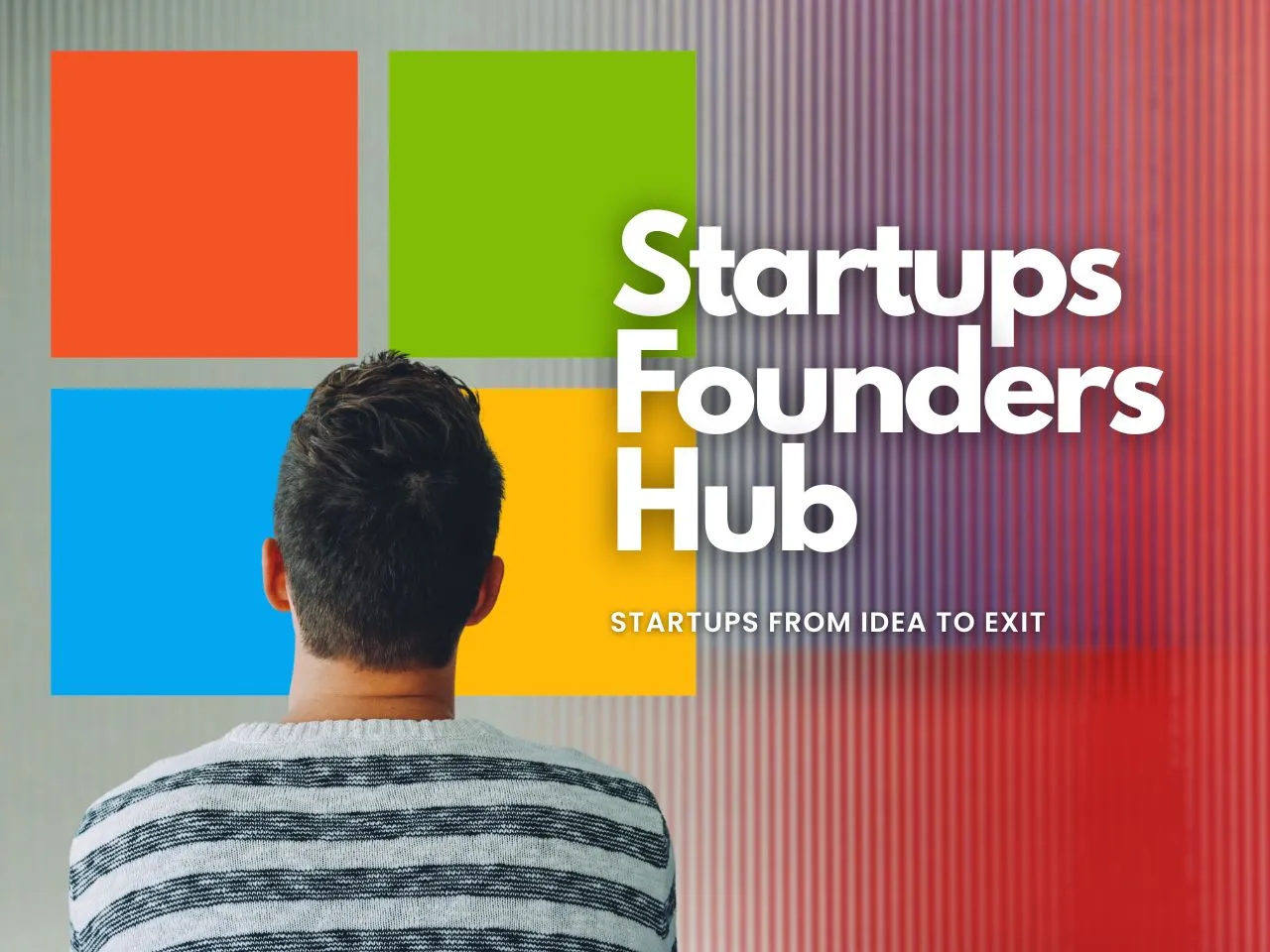 In today's fast-paced and ever-evolving digital landscape, startups are often faced with numerous challenges, ranging from accessing resources and mentorship to connecting with potential customers. Recognizing the vital role startups play in driving innovation and economic growth, Microsoft has developed an all-encompassing initiative called Founders Hub.
This dynamic platform is designed to support and nurture startups, providing them with the necessary tools, resources, and opportunities to thrive in the competitive market.
In this article, TICE explores the workings of the Founders Hub and look into Microsoft's commitment to fostering entrepreneurship and enabling startup success.
What is Microsoft Founders Hub?
Microsoft for Startups Founders Hub helps startups radically accelerate innovation by providing access to industry-leading AI services, expert guidance, and the essential technology needed to build a future-proof startup. Open to all—Sign up in minutes with no funding required.
Microsoft Founders Hub: A Boost For Entrepreneurship
The Founders Hub has emerged as a groundbreaking initiative that goes beyond a mere tech platform. With a robust ecosystem in place, Microsoft aims to address the critical pain points of startups at every stage of their journey. Startups joining the Founders Hub gain access to a comprehensive suite of resources and support. 
Startups require access to mentors, tools, resources, and customers to thrive. Understanding the crucial requirements of startups, Microsoft, through its startup programme, provides everything they need, from up to $150,000 in free Azure credits to development and productivity suites.
The Holistic Approach of Microsoft for Startups
Microsoft's Founders Hub operates not only in India but also on a global scale, with India ranking as the second highest performing country. The program caters to startups worldwide, making it a diverse and inclusive community of entrepreneurs. However, qualifying for the program requires meeting certain criteria. Startups must be software, tech or product-based enterprises, while industries such as crypto mining, consultancies, and educational institutions do not qualify. Funding-wise, Microsoft primarily focuses on early-stage startups up to series B or C.
How Microsoft Can Help You With Startup Funding?
Reportedly, Microsoft's Founders Hub does not provide direct funding to startups; instead, it acts as a facilitator by connecting startups with relevant incubators, accelerators, venture capitalists, and private equity investors who can provide the necessary financial support. Each connection is curated on a case-by-case basis to ensure tailored assistance for every startup's unique requirements.
Promoting Inclusive Startup Ecosystem
As the startup ecosystem in India witnesses rapid growth in women entrepreneurship, Microsoft recognizes the significance of fostering inclusivity. Within the Founders Hub, Microsoft ensures equal treatment for all entrepreneurs, regardless of their gender. 
Sources tell, the company's primary focus lies in scaling products and services with a technology angle, promoting an inclusive startup ecosystem for all aspiring entrepreneurs.
Microsoft Cultivates an Innovation Mindset
Microsoft's dedication to cultivating an innovation mindset is deeply embedded within the company's core values. While Microsoft itself is not a startup, it consistently ensures that each of its employees possesses an entrepreneurial zeal and embraces a culture of innovation.
A top management at Microsoft emphasizes the rapidly evolving technological landscape and the continuous launch of new products and innovations within Microsoft. The company firmly believes in the potential of every individual to be an innovator, regardless of their role or position.
With a mission to empower every person on the planet to achieve more, Microsoft's commitment to fostering innovation and entrepreneurial thinking serves as a driving force.