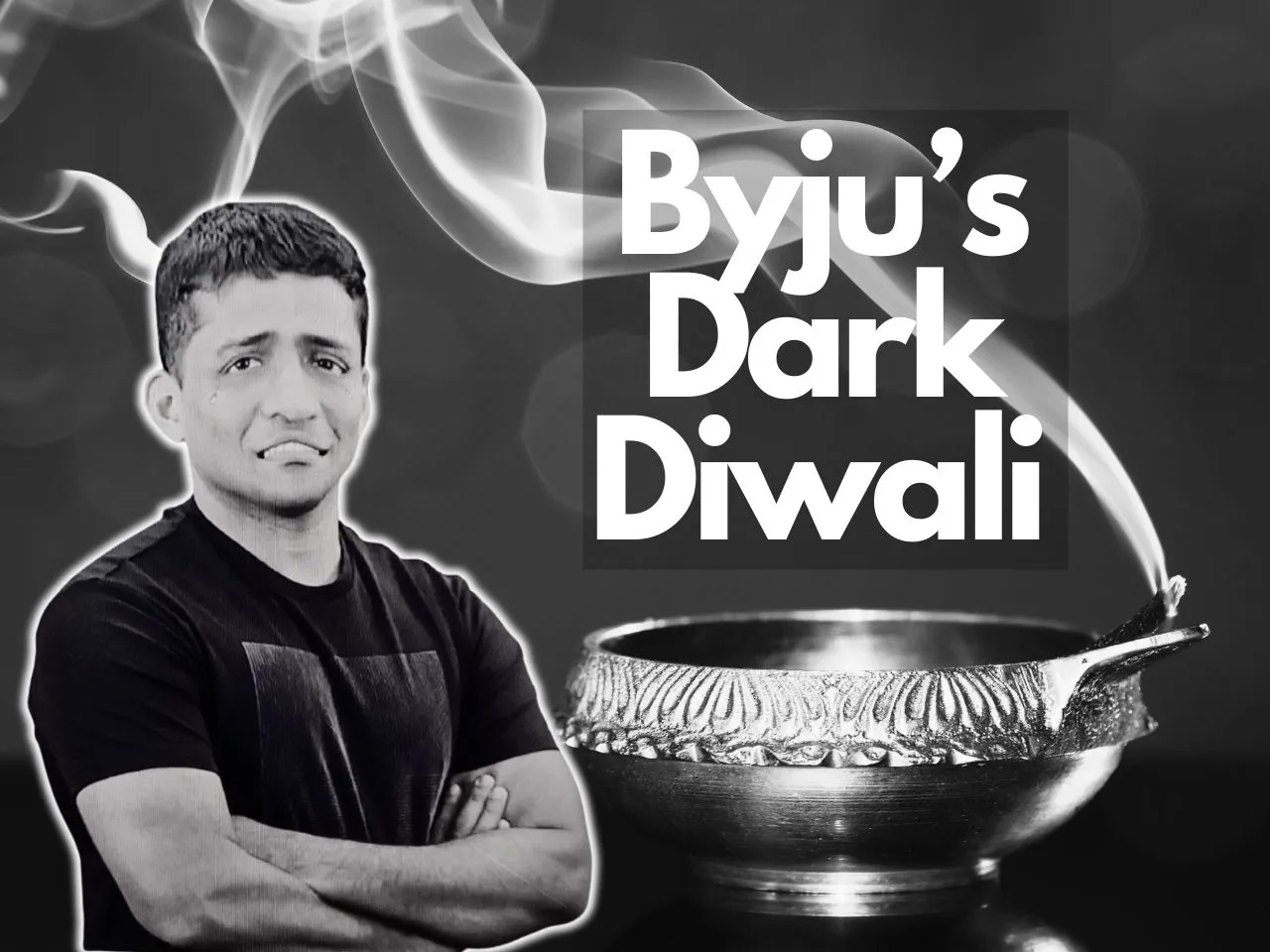 In a surprising and somber move, BYJU'S, the edtech juggernaut, has dropped a bombshell just before Diwali—announcing the layoff of nearly 600 employees from its content and marketing teams. This festive season takes an unexpected turn for the affected workforce, as the company, led by the new India CEO Arjun Mohan, undergoes significant restructuring.
Lights Dim as BYJU'S Faces Ongoing Challenges
As families prepare to celebrate the Festival of Lights, BYJU'S finds itself engulfed in a different kind of illumination—one of corporate challenges and uncertainties. The recent layoffs, particularly impacting the content and video team, cast a shadow over the once-thriving edtech giant, affecting teachers and educators involved in content production.
Cracking the Corporate Firecracker: BYJU's Layoff
Amidst the festive cheer, BYJU'S faces legal fireworks ignited by a court ruling in Delaware. The ruling, favoring Byju's lenders' consortium, allows them to appoint a director on a special purpose vehicle (SPV) that played a crucial financial role for the company in the United States. This, coupled with the removal of Riju Raveendran from the SPV's board, marks the beginning of a legal spectacle with battles unfolding in New York and Miami.
Once shining bright with a valuation of $22 billion, BYJU'S now experiences a financial eclipse, with Prosus valuing it at $5 billion. The root cause lies in the company's ambitious 2020 and 2021 expansion, marked by the acquisition of 10 companies. Corporate governance challenges and execution issues force BYJU'S to sell assets to navigate the financial storm.
Diwali Dampened: Financial Uncertainty and Leadership Exodus
As families light lamps and exchange sweets, BYJU'S unveils only partial earnings for the year ending March 31, 2022, adding to the uncertainty. The recent departure of the chief financial officer, Ajay Goel, and the earlier exits of the auditor, Deloitte, and three board members, further contribute to the complex narrative. The once-illuminated path of BYJU'S now weaves through layoffs, legal battles, and financial challenges, casting a shadow on its festive season.
Join Our Thriving Entrepreneurial Community
Follow TICE News on Social Media and create a strong community of Talent, Ideas, Capital, and Entrepreneurship. YouTube  | Linkedin | X (Twittrer) | Facebook | News Letters