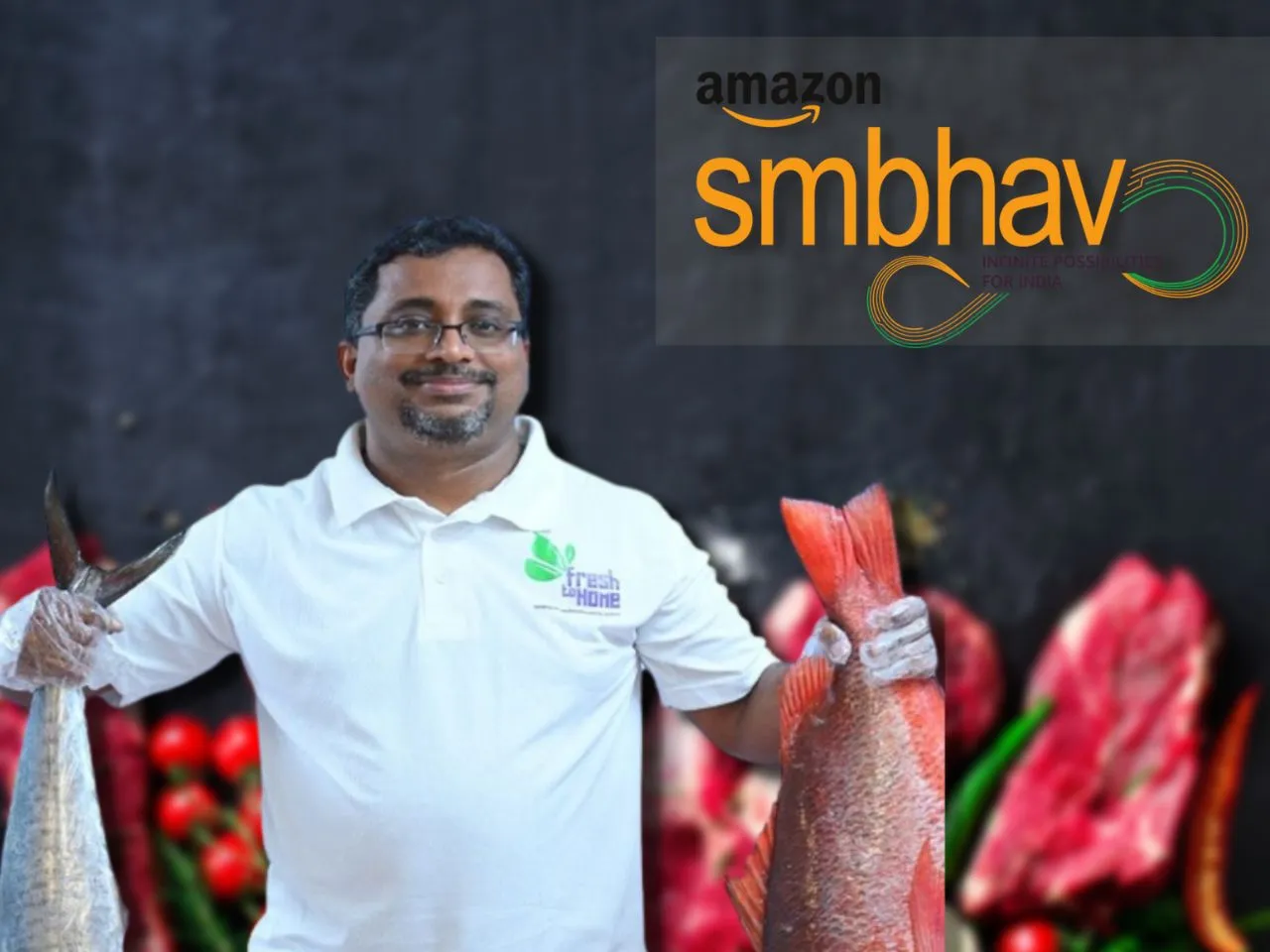 FreshToHome has claimed to have secured a $104 million Series D financing round by Amazon, through its India-focused Smbhav Venture Fund.
The Bengaluru-headquartered startup, which sells fresh fish and meat to consumers in the South Asian market and the Middle East region, is one of the largest players competing for a share of the $100 billion Indian fish and meat market.
The new round for the startup, which counts the development arm of the American government among its backers, also saw participation from the government of Dubai and Iron Pillar. This is the largest check that the $250 million Smbhav Venture Fund has written so far. The new round takes FreshToHome's all-time raise to over $250 million.
Efficiency In The Market
FreshToHome is bringing efficiency to the market by streamlining the sourcing infrastructure of meat and fish and improving the quality of the produce and their delivery time by using its own rigorous processing plants and vast supply chain network. A customer ordering fish from Delhi to Dubai on a Monday gets their item, which was procured on Monday morning, delivered by Tuesday.
But for FreshToHome, and a handful of other startups vying for the same $100 billion Indian meat market, one of the biggest challenges is establishing trust with customers. The wet market commands the lion's share in all meat and fish sales in India, offering customers the ability to inspect each item before reaching for their wallet.
Read More: Edtech Firm NxtWave Raises USD 33 Million In Latest Funding Round
Expansion Plans
FreshToHome today serves over 4,000 fishers and farmers and millions of customers in over 160 cities in India and the UAE and offers more than 2,000 certified fresh and chemical-free products. The startup has expanded its presence by over 100% in the past one year.
FreshToHome, which sells the vast majority of its prodfucts online today, including through Amazon, is also increasingly expanding its physical presence. The startup operates a dozen brick-and-mortar stores, but these are not new properties it's leasing but partial refashioning of its existing warehouses and plants. The startup  also suggests that it will open up more such stores in the coming months as it doubles down on an omni-channel bet.
An investment in FreshToHome could be Amazon's way to concede the meat and fish market to the startup for the time being. 
(Disclaimer: TICE news has written this content based on a funding update shared by the organisation.)