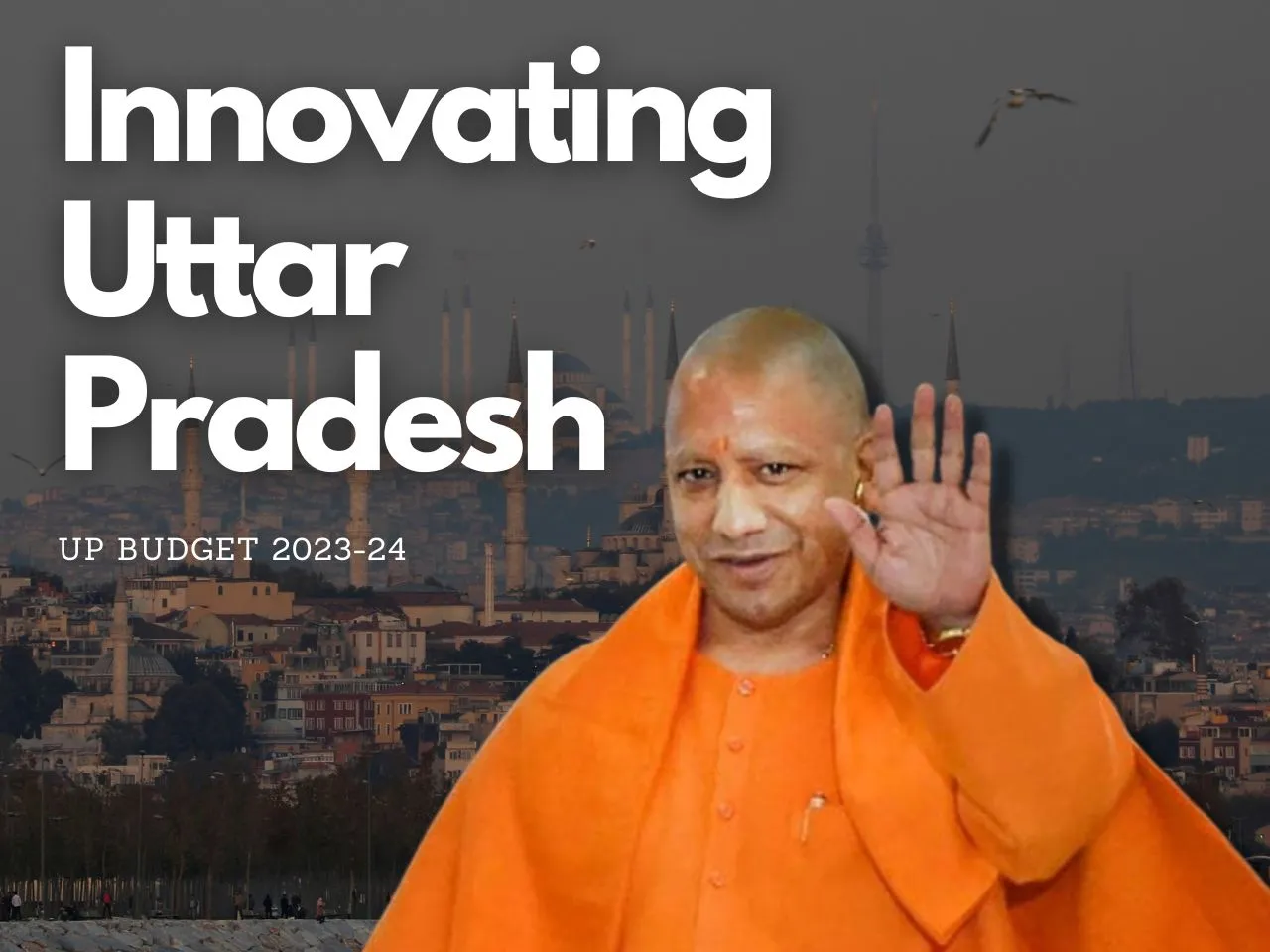 Highlights:
INR 100 Cr to provide seed funding
INR 20 Cr to establish the upcoming Agriculture Accelerator Fund
INR 60 Cr to for Information Technology 
Already boasts up to 50 incubators and 7,200 startups
The Uttar Pradesh government is leaving no stone unturned in its endeavour to boost the startup ecosystem in the state. In a major announcement, the Yogi led government has unveiled a slew of sops in its Budget 2023-24 aimed at providing the necessary impetus to startups and entrepreneurs.
What Does the UP Budget Offer Startups?
Yogi government has made some special provision for the startups in UP Budget 2023-24!
Boosting Startup Ecosystem with Seed Funding 
The budget has earmarked INR 100 Cr to provide seed funding for selected startups offered through incubators. This move is aimed at encouraging budding entrepreneurs and startups to take the leap and start their own ventures.
The Budget has also made a provision of INR 20 Cr to establish the upcoming Agriculture Accelerator Fund to promote and encourage agritech startups in the rural areas of the state.
Provisions For IT Sector In UP Budget
To further strengthen the startup ecosystem, the government has also set aside INR 60 Cr to develop the proposed Uttar Pradesh Information Technology and Startups Policy. 
The Yogi government aims to promote entrepreneurship across segments such as agriculture, healthcare, energy, transportation, and others under the 2020 Startup Policy. The allocation of funds for seed funding and the establishment of the Agriculture Accelerator Fund is a testament to the government's commitment to promoting entrepreneurship and generating employment opportunities in the state. With the necessary support and infrastructure in place, Uttar Pradesh is poised to emerge as a leading startup destination in the country.
Read More: New UP ready to play role of India's growth engine: CM Yogi
Record Number of Incubators and Startups in Uttar Pradesh
Uttar Pradesh has emerged as a hotbed for startups, with up to 50 incubators and 7,200 startups currently operating in the state, the recently allocated Rs 100 crore for seed funds will promote these incubators further. This move is aimed at providing the necessary financial support to budding entrepreneurs and startups, enabling them to turn their ideas into reality.
With a wide range of sectors, including agriculture, technology, healthcare, and education, Uttar Pradesh offers immense potential for startups to grow and succeed. The government's focus on promoting incubators and startups will not only generate employment opportunities but also drive innovation and contribute to the state's economic growth.
An Effort To Boost Local Startup Ecosystem
The Uttar Pradesh government's latest sops come nearly three months after revamping its entire startup policy to encourage and scale the budding startup ecosystem in the state. The revamped policy includes incentives and financial aid, such as increasing seed funding for startups by nearly 50% to INR 7 Lakhs, and hiked monthly sustenance allowance for startups from INR 15,000 to INR 17,500.
To further support the ecosystem, the state government plans to set up five additional startup-focused centres of excellence (CoE) and deploy the recently unveiled INR 4,000 Cr 'UP Innovation Fund' to pump money into early-stage startups. These initiatives show that the UP government is not only tapping into the local startup ecosystem but also providing the necessary support to grow and prosper.
Read More: Reliance to Invest Rs 75,000 Cr in UP, says Ambani at GIS 2023
INR 1000 Cr Angel Fund To Back Startups
Uttar Pradesh is not far behind in its efforts to provide an enabling environment for startups. Reports claim that in a major boost to the state's entrepreneurial ecosystem, the government has also been looking to establish an INR 1,000 Cr angel fund to back about 10,000 startups in the state.
Reportedly, this fund will be used to provide early-stage funding to startups across various sectors and will give them the necessary financial impetus to grow and expand their businesses. The move is expected to attract more startups to the state and create new job opportunities in the process.
With this announcement, Uttar Pradesh has joined the growing list of states that have announced a slew of offerings for startups in this year's Budget. Earlier this week, the Karnataka government proposed to set up an INR 30 Cr park in Bengaluru and nine new industrial clusters across the state. As more states come forward to support the startup ecosystem, it is expected to give a further boost to India's already thriving startup landscape.