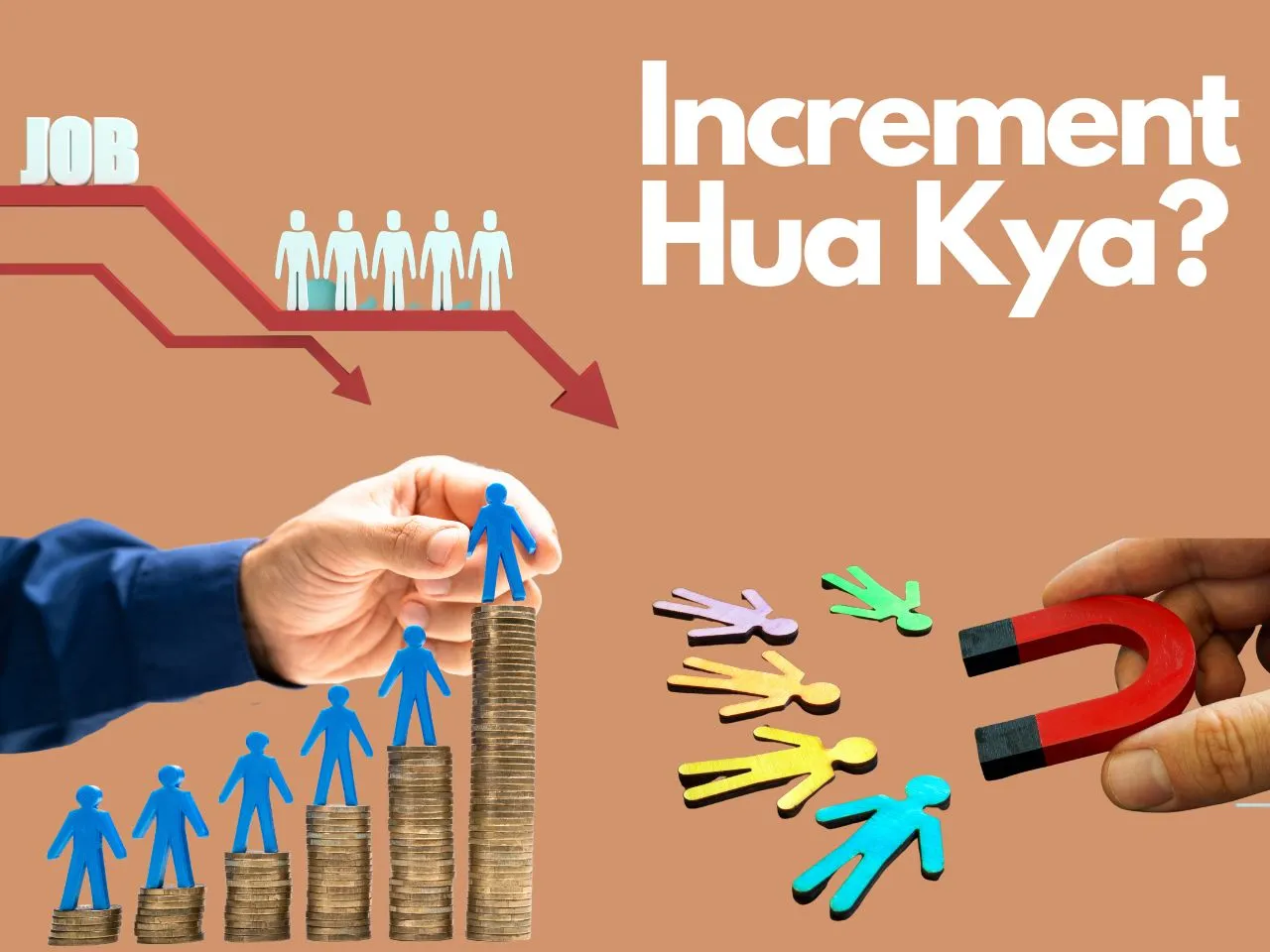 The startup founders are facing a significant challenge of attracting and retaining top talent while managing their budgets effectively, highlights a report adding that it's becoming increasingly critical for entrepreneurs to be cognizant of the shifting compensation and talent trends to stay competitive.
According to the Startup PayPulse Report 2023 by Elevation Capital, in the dynamic landscape of Indian startups, the year 2023 brought salary increases ranging from 8% to 11%. The most notable surge was observed in entry- and mid-level positions, where employees enjoyed an impressive hike of 15-20%.
This data stems from a comprehensive analysis of 200+ startups and thousands of candidates, cementing the report's status as a crucial resource for startups navigating compensation trends.
The weightage assigned to various performance parameters for determining increments remained consistent. Performance itself commanded 50% of the consideration, while embracing added responsibilities and securing promotions accounted for 20%. Furthermore, new assignments or career advancement contributed 15%, while inflation and market competitiveness represented 10%. Unspecified factors rounded off the calculation with 5%.
Leadership Compensation Strategy and Trends
For leadership roles like CXOs and function heads, the report recommended a strategy shift towards exploring stock-based increments. This approach was deemed more suitable, accompanied by a planned reassessment of the cash component in subsequent quarters. The findings underscored the nuances of compensation structures tailored to the unique demands of leadership positions in startups.
Approximately 25% of startups demonstrated flexibility by deferring salary increments for one or two quarters. Performance payouts or variable bonuses, comprising a notable 50-100% of an employee's variable component, were commonly offered. However, the study highlighted a lack of multipliers applied to these payouts, indicating a focus on transparency and simplicity in compensation frameworks.

Kallan H, VP- Talent, Elevation Capital, said, "In the face of macro challenges, Indian startups are showcasing adaptability by offering inflation-led salary increments to attract and retain talent….For leadership roles, we are seeing compensation correction and restructuring as well as new stock grants instead of cash increments."

Kallan further states, "We are observing a cultural shift in how ESOPs are viewed by employees and startups, with higher buy-in at the leadership level. We anticipate demand for AI talent to stay elevated going forward, followed by product, engineering and other functions."
Hybrid Work Models Gain Traction
While startups adopt a hybrid model, allowing a blend of remote and in-office work for employees, a structured approach to implementation is still in progress. As per the report's projections, companies are likely to embrace a work-from-home arrangement for staff, offering remote work for approximately 40-50% of the workweek. This trend reflects a balance between the advantages of remote work and the value of in-person collaboration.
ESOP Trends and Employee Perspectives
Employee Stock Ownership Plans (ESOPs) continue to play a pivotal role in shaping compensation packages. The report highlighted that 80% of companies offered ESOPs with a standard vesting cycle of four years. However, a notable subset adopted a more extended vesting period, exceeding four years. ESOP allocation emerged as a significant component for entry- and mid-level roles, representing 10-50% of the cash component across startups from Seed to Series B stages.
Leadership positions witnessed a heightened consideration of ESOPs, with allocation ranging from 0.2% to 1.5% of a company's equity. The shift in perception towards ESOPs was palpable, with 80% of senior employees viewing them favorably. Among entry- to mid-level employees, the report identified a growing acceptance rate of 40-50% for ESOPs, underlining their increasing popularity and impact on talent retention.
"With a significant talent pool of mid to senior-level executives available in the market, companies are focusing their efforts on a select few roles, investing more time to ensure the perfect fit. The shift in the market situation has led to a correction in salaries, though largely at the leadership level. Interestingly, on the other hand, job seekers are willing to wait longer for the right job opportunity than settle for less-than-ideal pay," Dipesh Jain, AVP - Talent, Elevation Capital.
How Is India's Tech Talent Distributed?
The report states that the companies seeking to establish or expand their presence may find a larger tech talent pool in cities like Bengaluru and Hyderabad. However, a number of other qualitative factors should be taken into consideration, such as the cost of hiring, the skill level and quality of the available talent, attrition rates, and the cost of living in these locations.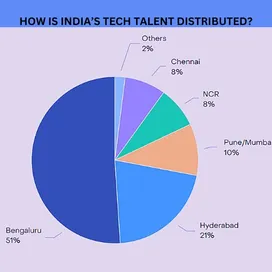 Startups Embrace Best of Both Worlds With Hybrid Model
Some of the startups said they are witnessing a downward trend in fully remote work setups. While such roles will remain, their prevalence is declining.
The hybrid model has become the new normal, allowing companies to leverage the advantages of both in-office and remote setups.

The report states, "We believe employers are likely to permit their staff to work remotely for approximately 40-50% of the workweek."
The Startup PayPulse Report 2023 by Elevation Capital offers a comprehensive analysis of compensation trends within the Indian startup ecosystem. The data-driven insights equip startups with the knowledge to navigate the intricate landscape of compensation structures, foster talent retention, and drive sustainable growth.