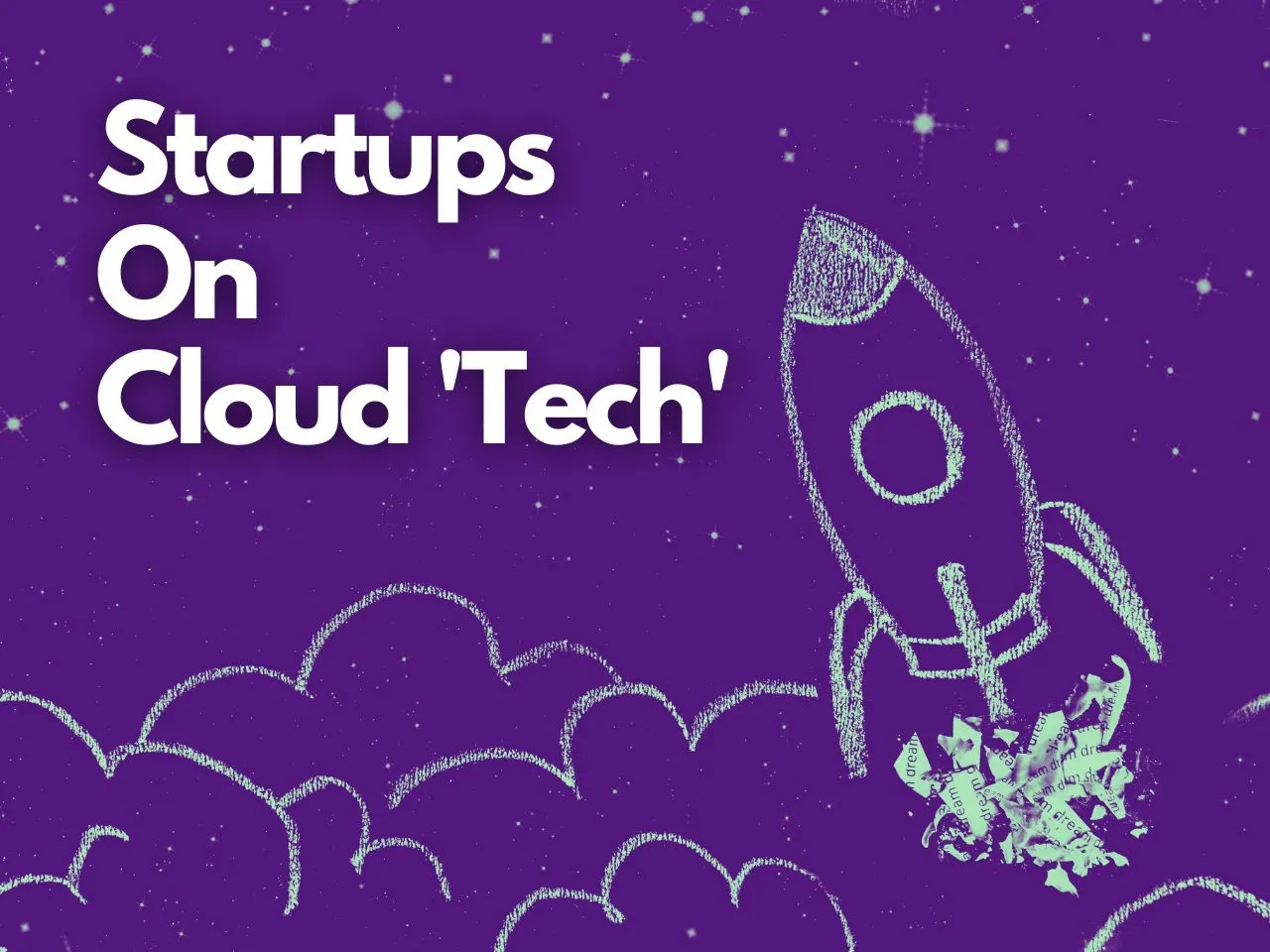 In a move aimed at fortifying the burgeoning startup ecosystem in India, the Indian Institute of Technology Kharagpur has joined forces with Google Cloud to offer an enriching online course titled "Google Cloud Computing Foundations."
This 8-week course, meticulously designed to equip participants with a comprehensive understanding of cloud technology, is set to play a pivotal role in nurturing the next generation of startup innovators. 
This collaboration underscores the crucial role that cloud technology plays in driving startup success and innovation across various sectors.
Cloud Computing Course: Fostering Cloud Literacy & Practical Proficiency
Led by esteemed faculty members and experts, the course delves deep into the fundamental concepts of cloud computing. Renowned professor Soumya K Ghosh from the Department of Computer Science and Engineering at IIT Kharagpur, alongside distinguished Google Cloud professionals such as Jimmy Tran and Sowmya Kannan, will guide participants through an immersive learning journey. The curriculum traverses critical domains including big data, machine learning, and the intricate architecture of the Google Cloud Platform.
Central to the course's pedagogical approach is the integration of hands-on training facilitated through the Qwiklabs platform. This practical exposure not only enhances conceptual comprehension but also cultivates real-world skills, fostering an environment conducive to innovation and proficiency.
Cloud Technology: A Game Changer For Startups
The confluence of IIT Kharagpur's educational prowess and Google Cloud's technological expertise sets the stage for a broader discussion about the transformative impact of cloud technology on Indian startups. From Byju's pioneering strides in edtech to Cure.fit's holistic wellness offerings, cloud technology has emerged as the linchpin behind these startups' meteoric rise.
Cloud Computing in EdTech
When it comes to the startups leveragng cloud computing, Byju's is a leading example for esablishing the potent synergy between cloud technology and startup success. Leveraging cloud-based infrastructure, Byju's delivers personalized and interactive learning experiences to millions of students nationwide. The elasticity of cloud services empowers Byju's to seamlessly accommodate fluctuating user demands, ensuring uninterrupted access to its educational content.
Cloud Computing in Wellness
The intersection of cloud technology and the wellness sector finds resonance in Cure.fit's triumphant journey. Through its cloud-based app, Cure.fit extends fitness classes, healthy meal plans, and mental wellness resources to users. This strategic embrace of cloud technology enables Cure.fit to safeguard user data while enabling personalized recommendations and real-time interactions with wellness experts.
Cloud Computing in Customer Service
Zomato, an industry giant in food delivery and restaurant discovery, harnesses cloud technology's efficiency to orchestrate its expansive operations. Dynamic scalability allows Zomato to navigate surges in order volumes seamlessly, guaranteeing timely and efficient food delivery services. Similarly, Ola's innovative use of cloud services optimizes route planning, pricing strategies, and real-time rider-driver matching, elevating transportation solutions to new heights.
Cloud Computing in Gaming & Healthcare
Cloud technology extends its transformative embrace to healthcare through platforms like Practo. By offering cloud-based online doctor consultations, appointment scheduling, and secure medical record access, Practo bridges the gap between patients and healthcare providers, enhancing convenience and accessibility. Dream11, a leading fantasy sports platform, leverages cloud resources to provide immersive gaming experiences to millions of users during live sports events, ensuring seamless gameplay and real-time updates.
Cloud Technlogy Benefits For Startups
These Indian startups illustrate the eternal relationship between cloud technology and entrepreneurial efforts across diverse sectors in India. As the startup landscape continues to evolve, the strategic integration of cloud services remains an indispensable ally, propelling startups toward unprecedented heights of innovation, efficiency, and customer satisfaction. Here's why cloud technology can be a game changer for your startup too!
1. Cost Savings: Redefining Financial Viability
In the dynamic world of startups, financial constraints can be a significant stumbling block. Cloud technology comes to the rescue by offering an avenue for substantial cost savings. Startups can bid farewell to hefty capital expenditures on hardware and software, along with the operational burdens of maintenance, security, and upgrades. Instead, they can opt for flexible subscription models or pay-per-use arrangements, enabling them to allocate resources strategically and efficiently. A comprehensive study conducted by Deloitte highlights that cloud technology can slash IT costs for startups by up to 40%, significantly bolstering their financial viability.
2. Scalability: Meeting Market Fluctuations Head-On
Navigating the ever-changing tides of market demand can be a daunting task for startups. Cloud technology equips startups with the capability to scale operations rapidly and seamlessly, sans the need for substantial infrastructure investments or manpower augmentation. This agility enables startups to dynamically allocate cloud services based on their real-time requirements, effectively addressing spikes in traffic, data influx, or transaction surges. This newfound scalability empowers startups to explore new markets and regions, all while maintaining operational efficiency.
3. Innovation: Accelerating Breakthroughs
Innovation is the lifeblood of startups, driving their competitive edge and customer relevance. Cloud technology emerges as a formidable ally in this pursuit, providing startups with access to cutting-edge technologies and platforms. By harnessing cloud services such as artificial intelligence (AI), machine learning (ML), big data analytics, internet of things (IoT), and blockchain, startups can birth novel products, services, or solutions that address customer pain points and create tangible value. Cloud technology facilitates swift and cost-effective experimentation, enabling startups to test their ideas without jeopardizing their core operations.
4. Collaboration: Uniting Diverse Stakeholders
Effective collaboration lies at the heart of startup success. Cloud technology fosters seamless collaboration among team members, partners, customers, and investors through intuitive online platforms and tools. Startups leverage renowned cloud services like Google Workspace, Microsoft Teams, Slack, Zoom, and Dropbox to facilitate real-time communication, coordination, and information sharing. This virtual collaboration environment not only streamlines operations but also fortifies data security and privacy by implementing robust encryption and access controls.
5. Customer Satisfaction: Elevating User Experience
In the relentless pursuit of customer satisfaction, startups rely on cloud technology to bolster their offerings. Cloud services enable startups to optimize website and application performance, ensuring uninterrupted user experiences devoid of glitches or downtime. Through the integration of chatbots, customer relationship management (CRM) systems, feedback mechanisms, and analytics tools, startups can provide enhanced customer service, meticulously tailor offerings, and swiftly address concerns.
With this the collaboration between IIT Kharagpur and Google Cloud stands as a testament to the transformative potential of cloud technology education in nurturing the startup ecosystem. By imparting invaluable knowledge and practical skills, this initiative paves the way for a new wave of Indian startups to revolutionize industries, disrupt norms, and reshape the nation's economic landscape.