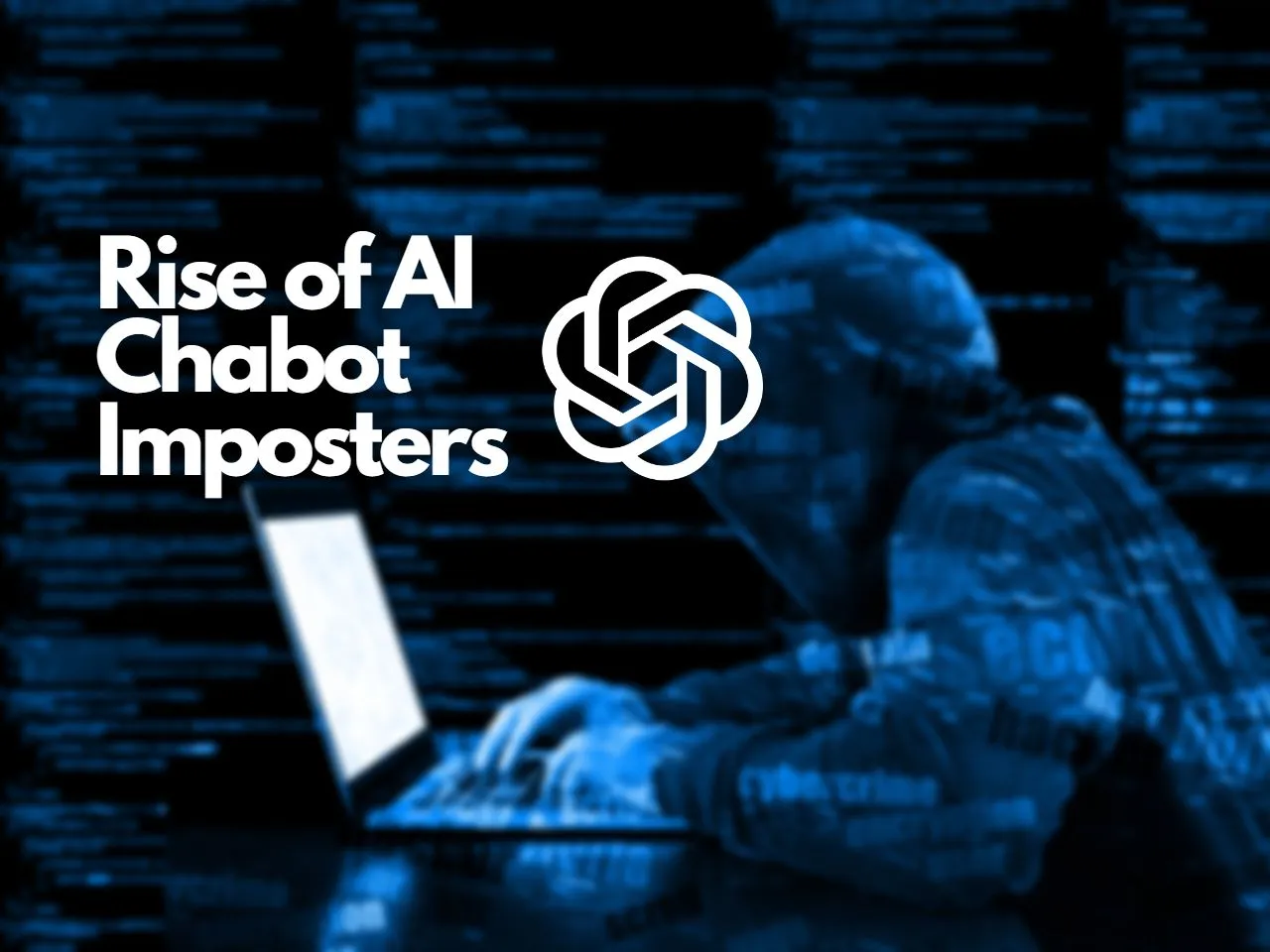 The rise of Artificial Intelligence (AI) chatbots like ChatGPT, Bing, and Bard has transformed the way businesses engage with their customers. Startups worldwide are leveraging the power of ChatGPT to scale their business operations and enhance customer engagement. However, with the increasing popularity of AI chatbots comes a new threat - the rise of ChatGPT imposters.
The Threat of Malicious ChatGPT Imposters
Malicious ChatGPT imposters are using AI to make them appear to be authentic chatbots. These imposters are designed to deceive unsuspecting users into revealing sensitive information, such as login credentials and personal information. Once the malware gains access to the user's account, it can take over the account and use it for malicious purposes.
Meta Blocks 1,000 Links to Detected Malware Variants
According to Meta security experts, malicious ChatGPT imposters are a concern, and it is currently fashionable to deceive people into trying a false version of ChatGPT. Meta's security team has identified widespread incidents of phony ChatGPT virus, which is used to hijack user accounts and take over company sites.
In its latest Q1 security report, Meta disclosed that malware operators and spammers are following trends and high-engagement themes that catch people's interest. Since March, meta-security analysts have discovered around ten types of malware masquerading as AI chatbot-related technologies such as ChatGPT. The Washington Post also revealed how these fraudulent ChatGPT frauds are spreading through Facebook advertisements.
Meta has blocked over 1,000 distinct links to the detected malware variants that were spread throughout its platforms. The business has also supplied technical information on how scammers acquire access to accounts, such as hijacking logged-in sessions and keeping access – a tactic identical to what took down Linus Tech Tips.
Business pages are typically hacked because malware targets individual Facebook users who have access to them. Meta is launching a new assistance channel to help businesses that have been hacked or shut down on Facebook get back up and running.
Cautious Use of ChatGPT for Scaling Startups
Startups worldwide are using ChatGPT to scale their businesses, and the benefits are clear. ChatGPT enables businesses to automate customer support, streamline their sales processes, and provide personalized recommendations to customers.
By leveraging ChatGPT, startups can improve their customer engagement, increase sales, and reduce operational costs. However, startups need to be careful when using ChatGPT and ensure that they are using a legitimate version of the AI chatbot. 
startups using AI chatbots such as ChatGPT need to be vigilant and up-to-date with their cybersecurity. Startups need to ensure that their employees are trained to recognize potential threats and that they have a comprehensive cybersecurity policy in place. Regularly updating passwords, restricting access to sensitive information, and implementing two-factor authentication are essential steps in ensuring the security of their business.
Startups also need to be cautious when using third-party AI chatbot providers. It is crucial to verify the legitimacy of the provider and the technology used to prevent exposing their business to potential cyber threats.
Protecting Against ChatGPT Imposters
To protect against ChatGPT imposters, startups should take a proactive approach to cybersecurity. They should ensure that their employees are educated about the risks of malware and how to protect against it. Additionally, businesses should invest in cybersecurity tools and technologies that can help detect and prevent malware attacks.
Meta is now delivering new Meta work accounts to enable current, and typically more secure, single sign-on (SSO) credential services from enterprises that do not relate to a personal Facebook account in any way. Once a business account is migrated, malware such as the bizarre ChatGPT should be much more difficult to attack.
The rise of AI chatbots such as ChatGPT has undoubtedly brought about many benefits for startups worldwide, from improving customer engagement to scaling their business. However, the increasing popularity of these chatbots has also attracted malicious actors looking to take advantage of the AI boom. Startups need to be proactive in their cybersecurity measures to avoid falling victim to these threats. By staying informed and up-to-date with the latest developments, startups can continue to harness the power of AI chatbots while protecting their business from potential cyber threats.