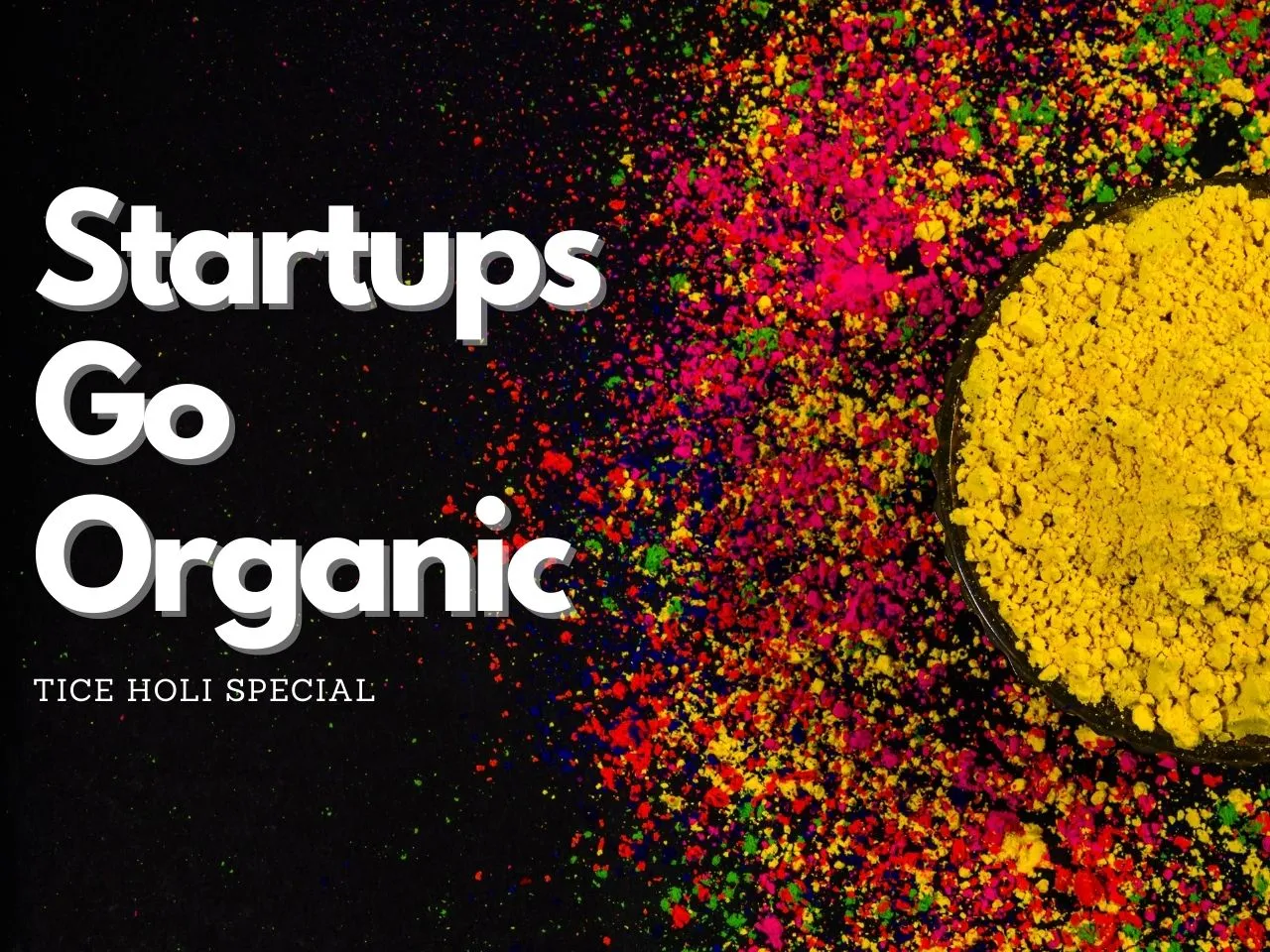 On this occasion of Holi, the startup ecosystem in India is witnessing a surge in demand for organic products. From organic gulal and colors to organic food products and skincare, startups are adopting sustainable alternatives to cater to the growing awareness of consumers towards the environment. With the rise of the organic movement in India, many startups are now shifting their focus towards creating sustainable solutions that align with the principles of organic farming and production. 
The increasing demand for such products is driving the growth of the organic market in India, making it a promising sector for startups to tap into.
The Growth of the Organic Market in India
According to a report by ResearchAndMarkets, the organic market in India is expected to grow at a CAGR of 25% from 2020 to 2025. The growing awareness among consumers about the benefits of organic products and the harmful effects of chemicals used in conventional products is driving the demand for organic products in India.
Read More: Shepreneur Shakti: From Male-Dominant Corporate Life to a Female-Led FMCG Startup!
The organic market in India has seen a significant rise in recent years, with more and more consumers opting for organic products. According to the International Competence Centre for Organic Agriculture (ICCOA), the organic market in India is estimated to be worth INR 50 billion and is expected to grow at a CAGR of 25% from 2020 to 2025.
This growth can be attributed to the increasing awareness among consumers about the benefits of organic products. Organic products are free from harmful chemicals, pesticides, and fertilizers that are commonly used in conventional products. They are also considered to be healthier and more nutritious as they are grown using natural and sustainable methods.
The rise of e-commerce platforms has also contributed to the growth of the organic market in India. With the convenience of online shopping, consumers can now easily access a wide range of organic products from the comfort of their homes.
The government's support for the organic movement has also played a significant role in promoting the growth of the organic market in India. In 2015, the government launched the Paramparagat Krishi Vikas Yojana (PKVY) to promote organic farming in the country. The scheme aims to increase the area under organic farming and provide support to farmers in adopting organic farming practices.
As more startups and companies enter the space, the organic movement is expected to gain further momentum, leading to a more sustainable future for India.
The Rise of Organic Startups
The organic movement in India has given rise to a new breed of startups that are focused on creating sustainable solutions for everyday products. From clothing to skincare and even Holi colors, these startups are disrupting traditional industries by introducing organic alternatives.
Mumbai-based startup, Biowear, is one such example. The company produces eco-friendly and organic clothing made from bamboo, hemp, and organic cotton. The startup claims that its products are sustainable, durable, and hypoallergenic, making them an ideal alternative to traditional clothing. With a strong focus on sustainable fashion, Biowear is carving a niche for itself in the organic clothing market in India.
Another startup that has gained popularity in recent years is Nirmalaya. Based in Delhi, the startup produces organic Holi colors, incense products, and essential oils. Founded in 2020, Nirmalaya has recorded a staggering 20% month on month growth in revenue. With a mission to promote eco-friendly and sustainable products, the startup has gained a loyal following among consumers looking for organic alternatives to traditional Holi colors.
Organic Mandya is another startup that is making waves in the organic market in India. Based in Mandya, Karnataka, the startup aims to create an organic farming community that provides chemical-free, fresh, and healthy food to people in the region while also supporting local farmers. By creating a sustainable ecosystem, Organic Mandya is helping to promote organic farming practices and improve access to healthy, organic food in the region.
Read More: 5G Key to Unlocking Opportunities For Digital Health Startups
Organic food delivery startups are also on the rise in India. FarmersFZ, a Mumbai-based startup, connects farmers directly with consumers to provide fresh, organic fruits, vegetables, and other food products. By eliminating intermediaries, the startup is helping farmers get a fair price for their products while also providing consumers with access to fresh, organic food.
Investments in the Organic Industry
Investors have recognized the potential of the organic industry in India and are actively investing in startups that offer organic alternatives to traditional products. The investments in this sector are not only beneficial for startups but also for investors as they offer a chance to invest in a growing market that has the potential for long-term sustainability.
One such example of successful investment is Gurugram-based organic food startup, Connoisseurs. The startup raised $6 million in funding from a group of investors led by Sequoia Capital India in 2020. With this investment, Connoisseurs plans to expand its product range and distribution network to cater to a wider customer base. The startup's success highlights the increasing demand for organic food products in India and the potential for growth in this sector.
Another successful example is Bengaluru-based startup, Clover Ventures, which raised $5.5 million in funding led by Omnivore Partners in January 2021. The startup aims to create a sustainable agriculture ecosystem in India by providing support to farmers through technology, financing, and marketing. With this investment, Clover Ventures plans to expand its operations and reach more farmers across India.
Read More: Shepreneur Shakti: COVID Couldn't Stop Her From Making Success Waves
Investors are also recognizing the potential of organic food delivery startups in India. Mumbai-based startup, FarmersFZ, raised $4.5 million in funding led by Venture Catalysts in 2020. The startup plans to use the funds to expand its operations and reach more consumers across India. With a focus on connecting farmers directly with consumers, FarmersFZ offers a unique value proposition that appeals to investors and consumers alike.
In addition to financial returns, investing in organic startups also offers social and environmental benefits. By promoting sustainable practices and reducing the use of harmful chemicals, these startups are helping to create a more sustainable future for India. The organic movement is not only good for the environment but also offers an opportunity for investors to be a part of a positive change in the world.
Read More: New Social Media Guidelines for Celebs-Influencer Marketing & Endorsements
There are many latest funding also that has taken place within the organic sector, however the companies are quite skeptical about the investment amount and have not disclosed it.
The organic movement in India is still in its nascent stage but has the potential to become a major driver of growth for the Indian economy. With more startups entering the space and investments pouring in, the organic industry in India is expected to grow exponentially in the coming years.