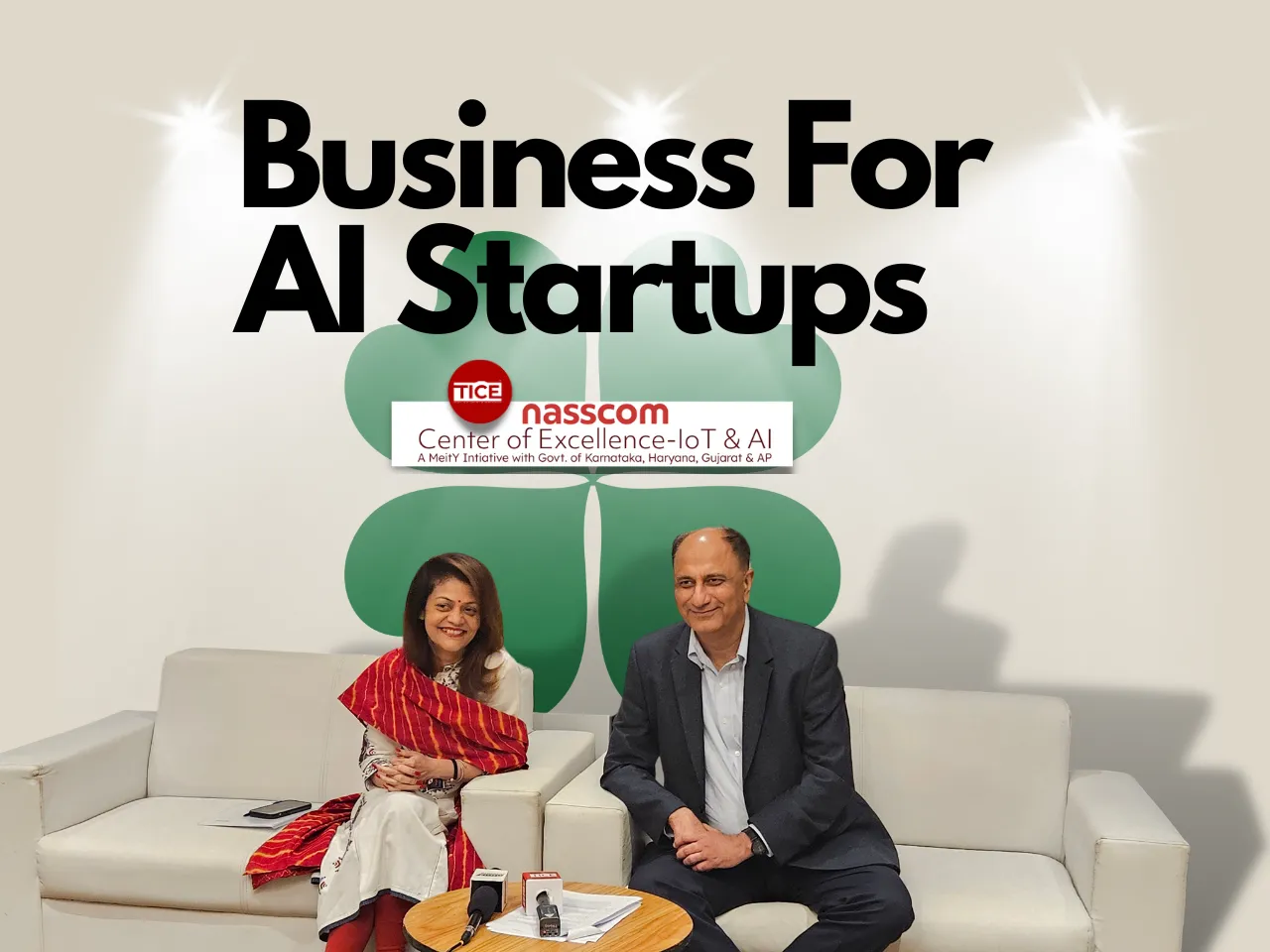 In a rapidly changing world driven by ever-evolving technology, the landscape of financial services is experiencing a profound transformation. At the forefront of this groundbreaking shift stands Religare Enterprises Limited (REL), India's leading diversified financial services group. With an unwavering focus on innovation and pioneering advancements, REL has embarked on a momentous journey by teaming up with NASSCOM CoE for IoT & AI, marking the dawn of a new era of collaboration and progress. In exclusive conversations with Sanjeev Malhotra, CEO of NASSCOM CoE, and Dr. Rashmi Saluja, Executive Chairperson of Religare Enterprises Ltd, TEAM TICE not only delved into the recent collaboration but also explored how these two stakeholders were shaping their respective industries. They shared their future plans, their aspirations, and how they envisaged contributing to the nation's progress.
TICE TV Exclusive: Sanjeev Malhotra, CEO of NASSCOM CoE
The significance of this partnership goes far beyond just another business endeavor. It symbolizes the convergence of two visionary entities, united by a shared mission: to redefine financial services using cutting-edge technology and co-creation. By pooling their expertise and resources, Religare and NASSCOM CoE are poised to revolutionize business processes and set new industry standards in this digital age.
The strategic alliance was sealed in the heart of India's Silicon Valley, Bangalore. TICE, eager to grasp the implications of this momentous collaboration, sat down with the top leadership of NASSCOM CoE and REL. The goal was to gain insight into how this partnership would reshape the destiny of AI-driven startups. But what emerged from these interactions was a realization that this union represented something much deeper.
TICE TV Exclusive: Dr Rashmi Saluja, Executive Chairperson, Religare Enterprises Ltd
Beyond the pursuit of business excellence, the partnership between Religare and NASSCOM CoE demonstrated a collective commitment to support homegrown Indian startups and nurture India-specific solutions. Their vision aligns perfectly with the nation's quest for self-reliance through the Atmanirbhar Bharat initiative.
Together, Religare and NASSCOM CoE  exemplify the power of partnerships, where visionary entities unite to create a future that transcends mere business aspirations. With innovation at the core of their journey, they are set to lead the charge in transforming financial services and paving the way for a brighter, technology-driven tomorrow in India.
LIVE: Embracing the Power of AI in NASSCOM CoE, Bengaluru Summit