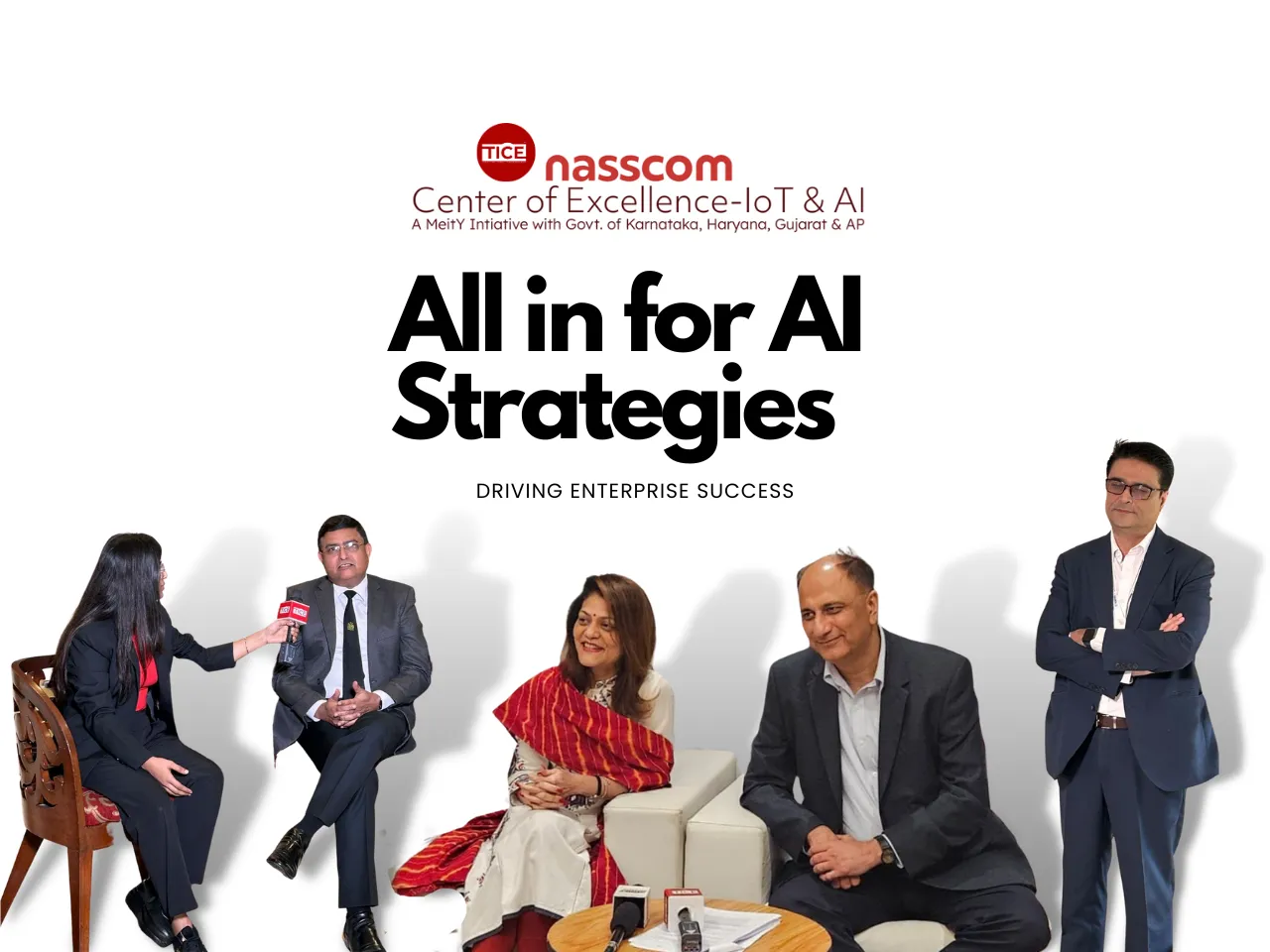 The world of business is undergoing a revolutionary transformation, and at the center of it all stands Artificial Intelligence (AI). No longer just a distant possibility, AI has become an inevitable path for businesses worldwide. With its transformative impact reshaping industries, AI is no longer a distant reality but a present force that propels businesses into an era of unprecedented success.
At the AI Strategies: Driving Enterprise Success event in Bengaluru, experts and entrepreneurs gathered to explore AI's boundless potential and its revolutionary effects on various sectors.
Several industry experts spoke at the AI Strategies: Driving Enterprise Success NASSCOM CoE IoT & AI in association with the Ministry of Electronics and Information Technology (MeiTY), K-Tech, and Startup Karnataka Summit in Bengaluru, Karnataka. echoed how AI will be truly transformational and how use cases need to be devised and integrated into the startup ecosystem and SMEs for their benefit.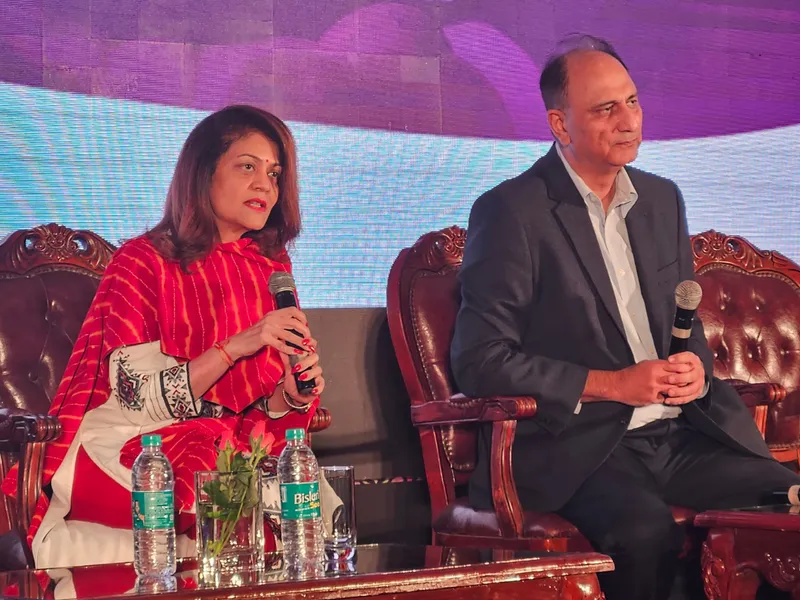 AI Integration for Startups and MSEs: The Key to Future Business Growth
The Summit "AI Strategies: Driving Enterprise Success" aims to shed light on the potential of AI and its future impact on businesses. With TICE News as the digital media partner, this event promises to revolutionize the way businesses operate, bringing forth the latest advancements and strategies in the world of AI.
Integration of AI Use Cases for Startups and MSEs in India
One of the highlights of the event was the session where esteemed guests spoke about AI and its relevance to startups and MSEs in India. Their insights shed light on the need for integrating AI use cases for the benefit of these smaller enterprises.
Keynote Address by Sanjeev Malhotra, CEO, nasscom CoE
During the event, Sanjeev Malhotra, the CEO of nasscom CoE, emphasized that AI is no longer a futuristic concept; it is an existing reality. He pointed out that most individuals are already using AI in their daily lives, whether they are aware of it or not. This highlights the pervasiveness of AI technology and its integration into our everyday activities.
"AI is no longer a futuristic thing, AI is here. In fact, most of us have already started using this on a regular basis."
Embracing AI for Strengthening Business Operations
Dr. Rashmi Saluja, the Executive Chairperson of Religare Enterprises Ltd, emphasized the importance of harnessing emerging technologies to strengthen business operations and deliver value to customers and shareholders. She expressed her vision for leveraging AI to accelerate digital transformation, not just within their own organization but also to support other players in the financial services sector on their journey towards progress.
"By harnessing the power of emerging technologies, we aim to strengthen our business operations, enhance diligence, and deliver unparalleled value to our customers and shareholders. It is our vision that this partnership will not only accelerate our digital transformation but also enable us to support other players in the financial services sector to undertake this journey."
Rakesh Asthana, IPS- Former Commissioner of Police, Delhi Police: Managing the Risks of AI
Rakesh Asthana pointed out that while AI is a powerful technology, its adoption comes with challenges. The financial sector is already leveraging AI extensively, but it is equally critical to address the potential risks and breaches that may arise. He highlighted that with increased technology use, the risk of misuse grows, calling for comprehensive strategies to tackle such issues effectively.
"AI is a very good technology, the financial sector is using it in a big way, but when dis-breached how to tackle it, then technology comes into play again. The more the technology you use, the more the danger of misuse comes up."
Debasis Bal, Sr VP, Data Science & AI, Fidelity Investments: Thoughtful Application of AI Technologies
Debasis Bal stressed the importance of thoughtful application of AI technologies in businesses. Whether big corporations or startups, leaders must strategically incorporate AI in their operations. Data privacy has become a paramount concern, especially with generative AI, and professionals must exercise mindfulness while developing such technologies. By creating a conducive ecosystem and defining clear business strategies, the potential of AI can be harnessed effectively.
"The leaders have to think of how to apply these technologies in their businesses. The data privacy issue is coming out more and more with generative AI, so I think as professionals who are focused on this function, we have to be very mindful in creating such technologies. Any big corporation is thinking of AI and they are thinking of digital transformation, they have to work like startups."

Transforming Startups into AI-Driven Innovators
The insights from the esteemed guests at the AI Strategies event shed light on how startups and MSEs can evolve into AI-driven innovators. To fully embrace AI's potential, businesses need to adopt an entrepreneurial mindset and work with agility, similar to startups. Furthermore, fostering a strong demand for AI technology in the business landscape will accelerate its successful integration.
NASSCOM CoE's Role in Influencing AI Policies
The event highlighted NASSCOM CoE's pivotal role in shaping AI policies and regulations that can positively impact the industry. By collaborating with government bodies and advocating for responsible AI practices, NASSCOM CoE can help create a conducive environment for businesses to leverage AI effectively and responsibly.
Embracing Artificial Intelligence (AI) is no longer optional; it has become an inevitable path for businesses worldwide. The AI Strategies event in Bengaluru showcased the limitless potential of AI and its impact on businesses across sectors. The insights shared by industry leaders emphasized the need for thoughtful integration of AI use cases to benefit startups and MSEs in India. As AI continues to reshape industries, it is crucial to strike a balance between innovation and responsibility, ensuring that AI technologies are harnessed to drive unprecedented success in the business world. Through collaboration and advocacy, NASSCOM CoE and other industry leaders can shape AI policies that foster a thriving ecosystem for AI-driven innovation and growth.