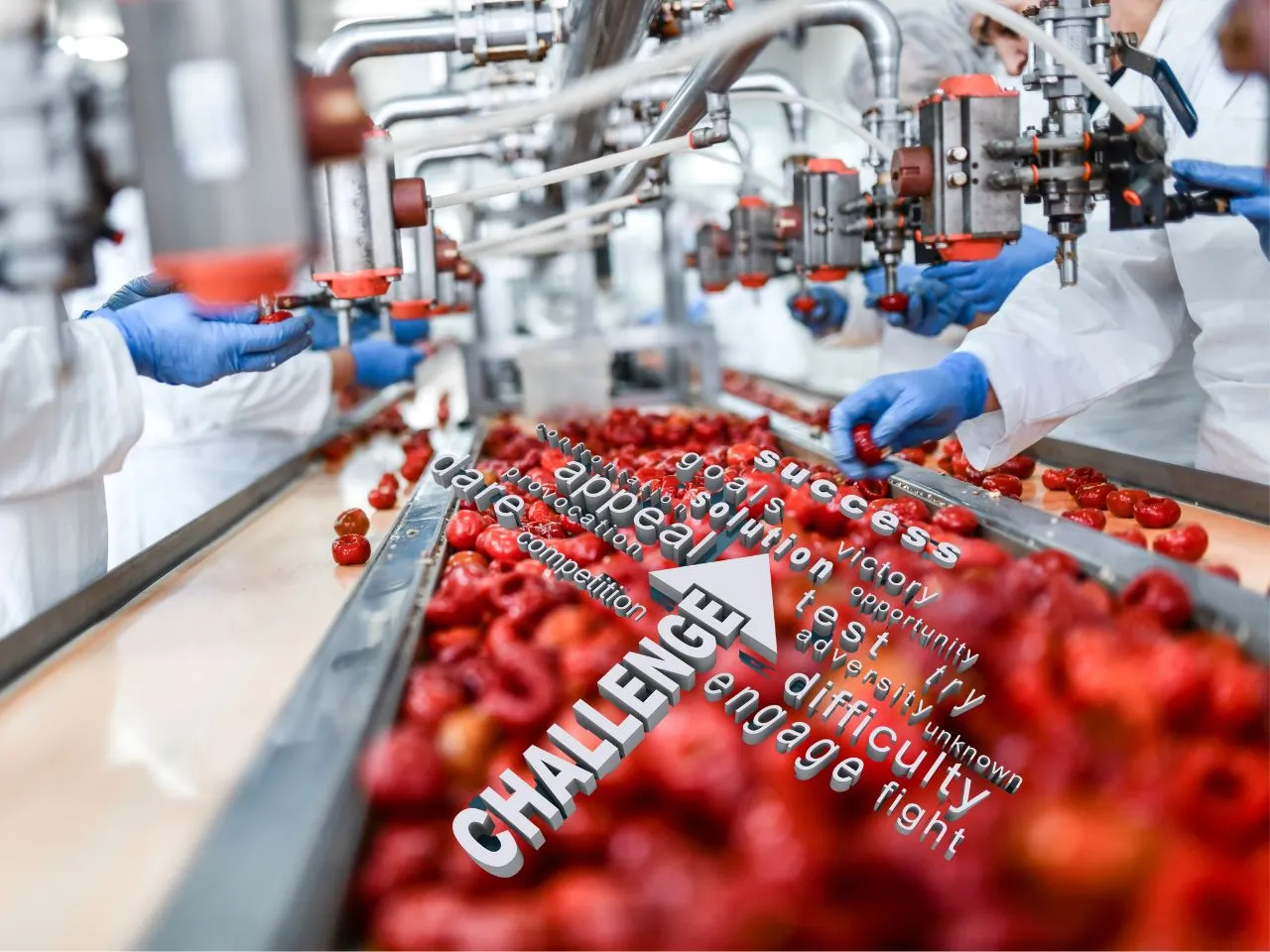 The Telangana government has launched a grand challenge for startups that offer innovative solutions in the food processing sector. The challenge aims to enhance the standards of local businesses and streamline the procurement process from startups.
Who Is Organizing The Challenge?
The Telangana State Innovation Cell (TSIC) has partnered with the Telangana State Food Processing Society (TSFPS) and the Government of Telangana to launch the Grand Challenge. 
Poster for Innovation in Food Processing - Grand Challenge by TSIC and TSFPS has been launched by Hon. Ministers Shri @KTRBRS garu, Shri @YadavTalasani garu, Shri @SingireddyBRS garu

Inviting Startups and Innovators to apply: https://t.co/pkMugJ829K#HappeningHyderabad pic.twitter.com/oDso1UiccJ

— Telangana State Innovation Cell (TSIC) (@teamTSIC) April 29, 2023
What Is The Aim Of The Challenge?
The aim of the challenge is to identify and enable adoption of B2G innovators and startups to present their solutions & value propositions to the TSFPS of the Government of Telangana to the existing problems faced by the Department. 
The objective is also to ease the startup-procurement process by the Government, and enhance the standards of Local Food Processing Businesses by inculcating innovation.
Who Is The Challenge For?
The Grand Challenge invites startups, innovators, women from self-help groups (SHGs), and youth across India to participate. The Grand Challenge is a collaborative effort by TSIC and TSFPS to identify unique propositions from startups and innovators across India in the areas of plant machinery, quality check, storage, and godown monitoring of various commodities.
The products will focus on improving storage, processing machinery, packaging, distribution, quality, and safety checks. This will be achieved through the development of machinery, an integrated tech platform for storage and payment, real-time godown monitoring using AI and IoT, traceability to monitor commodity quality, and the use of biodegradable post-harvest packaging. These products will address issues related to red chilli, spices, millets, cereals, custard apple, and other commodities within a specified price range.
Investments in Telangana's Food Processing Sector
Meanwhile, Telangana organized the first edition of its agri and food processing sector which saw over two dozen investment commitments worth Rs 7,218 crore.
According to the Telangana Industries & IT Minister KT Rama Rao, the state clinched 27 investment commitments in the food processing sector that will generate an additional employment for nearly 58,500 people. 
Rama Rao also said that the government identifies food processing as a core thrust area. Over the past five years, the state has added more than 7,000 crore worth of fixed capital base to food processing capacities. 
"We are building special food processing zones that will collectively bring more than 10,000 acres under fresh food processing capacities. Furthermore, at the end of the conclave, the state received more than 7,000 crore investment commitments in aqua, dairy, agro-processing and allied sectors," he said during the launch of the challenge.
Telangana, An Emerging Hub for Food Tech Startups
Telangana is emerging as a hub for food tech startups in India. With a favorable policy environment, supportive government initiatives, and a thriving startup ecosystem, Telangana has become a hotbed of innovation in the food tech sector.
Some of the food tech startups that are making a mark in Telangana include - 
Embrace Innovations: This Hyderabad-based startup has developed a low-cost infant warmer, Embrace Nest, that can help premature babies survive in resource-constrained settings. The startup has received funding from the Bill and Melinda Gates Foundation and has partnered with UNICEF to scale up its operations.
Eatela: Eatela is a Hyderabad-based food tech startup that offers a range of food products, including ready-to-eat meals, snacks, and beverages. The startup uses cutting-edge technology to ensure that its products are fresh and healthy. Eatela has raised funding from angel investors and is expanding rapidly.
Pristine Organics: Pristine Organics is a Telangana-based startup that produces organic food products, including cereals, flours, and spices. The startup works closely with farmers to source high-quality organic ingredients and has a strong focus on sustainability. Pristine Organics has raised funding from investors such as Ankur Capital and is expanding its distribution network across India.
Marut Drones: Marut Drones is a Hyderabad-based startup that provides drone-based solutions for agriculture, including crop monitoring, mapping, and spraying. The startup has developed a range of drones that are customized for specific crops and can help farmers increase their yields and reduce costs. Marut Drones has received funding from investors such as Indian Angel Network and is working with several state governments to scale up its operations.
Sattviko: Sattviko is a Telangana-based food tech startup that offers healthy snack options, including roasted seeds, nuts, and superfoods. The startup has a strong focus on sustainability and sources its ingredients from organic farms. Sattviko has raised funding from investors such as Ratan Tata and is expanding its product range and distribution network.
Telangana is witnessing a surge in food tech startups that are leveraging technology to disrupt the traditional food industry. 
The launch of the Grand Challenge is a significant step towards promoting innovation in the food processing sector in Telangana. With the collaboration of TSIC, TSFPS, and the Government of Telangana, the challenge aims to identify innovative solutions that can enhance the rural food processing businesses in the state.