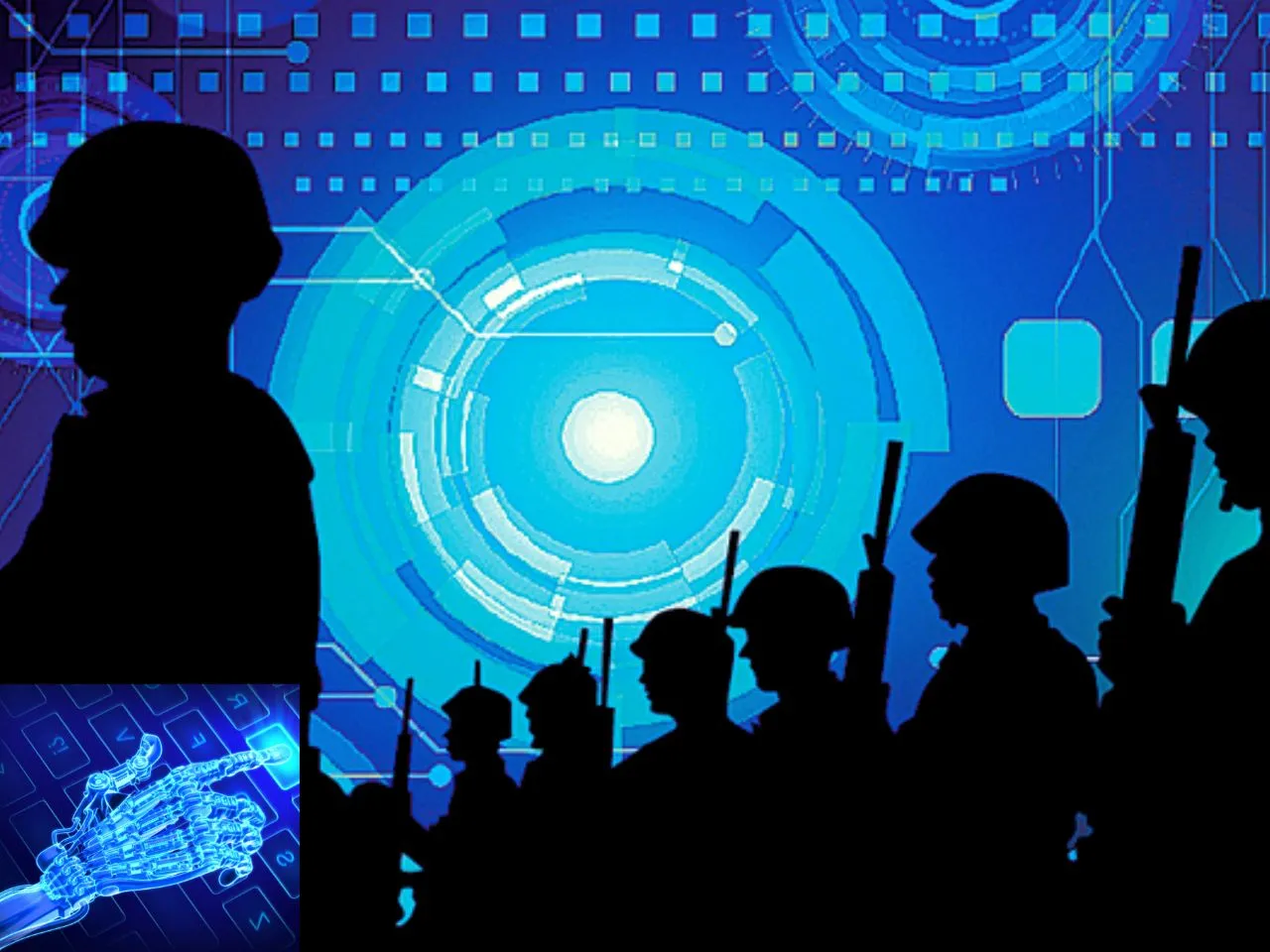 India and China have had conflict over 75 years, including China renaming places in Arunachal Pradesh. Military confrontations have increased since 2013, but technology will be the most feared weapon for future wars. China aims to dominate the world in deep tech science-driven technologies. 
The US envoy to NATO's statement about strengthening ties with India has multiple dimensions in its foreign policy and implications for security. However, a nation's future security is primarily reliant on its progress in deep tech advancement.
China and the US are investing in deep tech Startups to drive innovation. The Indian government is promoting deep tech by establishing research parks, funding Startups, and launching the 'Digital India' campaign. However, India needs to provide a supportive ecosystem for deep tech giants to compete with China in the future tech war. Invest India's study on Deep Tech & National Security suggests a 'second start-up revolution' is beginning.
How deep-tech ready India is? A Reality Check
We would never send our once-great but now trailing, slow-moving, least competitive athletes to represent India in fierce competition in the Olympics. It would make us sure losers. So why are we sitting idly, allowing this to happen in the critical arena of defence? This is what a study conducted by Invest India analyses.
The Ministry of Defence and slowly the Ministry of Home Affairs has put in place a variety of programs to bring on board startups. These programs are well-intentioned, but they miss the point: The South Block must throw out its procurement playbook and rebuild its defences for the weapons our enemies actually use today, says the study. 
What is Deep Tech?
The term "deep tech" is a "technology that is based on tangible engineering innovation or scientific advances and discoveries". Its fundamental focus is to pioneer new solutions that solve society's biggest issues; including chronic disease, climate change, clean energy, security challenges and food production. 
About 97% of deep tech ventures contribute to at least one of the Sustainable Development Goals (SDGs). Owing to deep tech's futuristic and practical nature at its core, its value to society is immeasurable.
What is the Future of War in the Age of Disruptive Technologies?
Now, the lines are blurred; countries are fighting across their entire economies and every domain of warfare for advantage. Technological supremacy in consumer and enterprise products feeds directly into the great power race for air, land, sea, space and cyber. Startup founders and engineers are increasingly recognizing their role in this fight, as well, says the study. 
These people are not jingoists, but they do want to support liberal democracy and make sure people on the frontlines have the best tools to do their jobs. 
Role of Deep Tech in Defence?
The study says that in today's defence world, we have met the enemy and he is ourselves: startups are immediately obstructed by the antiquated procurement systems existent in India. We need to immediately get around this bureaucracy and uncomfortably displace the very comfortable, entitled and entrenched monopolies and oligopolies who don't have the best technologies but do have the best lobbyists. 
Why India's Defence Systems need Deep Tech Startups?
India's defence systems must adopt new business models that at once reflect and engage with the evolving wider economy and its ecosystem stakeholders to adapt to the increased pace of technological growth and adversaries, recommends a study by Invest India. 
Innovation and the adoption of new technologies are critical to realizing the expected return on investment. The study stresses on the need for the country's defence systems to instil the capability to innovate and experiment for innovation to keep up with the evolving threats.
Countries like the UK, USA, France, and Israel are increasingly focusing on the adoption of 'dual-use' technologies, i.e., technologies that have balanced military/weapon and civilian/industrial applications, as the civilian economy outpaces the military in technological sophistication in key domains and new ventures. 
Govts around the world recognize the value of deep tech
In the recent years, governments around the world have recognized the strategic value of these technologies and the importance of supporting startups that use them.
Germany recently launched a €1bn fund for deeptech and climate tech growth-stage companies, while NATO is setting up a €1bn VC fund to invest in early-stage defence tech companies.
The UK government has pledged more than £370 million (about $445 million) to support tech investment in a bid to make the country a "science and technology superpower" by 2030.
Recently, NASSCOM chief had said that India's deep tech startups need higher seed and early-stage funding to grow faster as only 11 per cent of technology-related funds reach this ecosystem as of now.
Would streamlining Defence Standards for next-gen techs help India & allies?
While change at the top is paramount, beyond India, there is an opportunity to help liberal democracies globally with their defences as well, the study points out adding that streamlining defence standards for next-generation technologies wouldn't help just the India, but many of our allies as well.
India today faces the greatest challenge to our competitive advantages in recent memory, with advantages eroding across all domains of warfare and in many economic sectors. Adversaries are poking ever more aggressively for weaknesses to exacerbate and exploit. The study acknowledges the fact that at its heart, India's values and influence still offers us immense soft power: an openness to new ideas, to new people, and to new opportunities. Defending our open values against the encroaching authoritarianism of antagonists like that of China isn't optional.
Is it Time Out for age-old defence contractors?
The study suggests that we've got to get the big "primes" — as the country's leading defense contractors are known — out of the way. We would never send our once-great but now trailing, slow-moving, least competitive athletes to represent India in fierce competition in the Olympics. It would make us sure losers. So why are we sitting idly, allowing this to happen in the critical arena of defence? Questions the study.
The MoD and slowly the MHA has put in place a variety of programs to bring on board startups. These programs are well-intentioned, but they miss the point: The South Block must throw out its procurement playbook and rebuild its defenses for the weapons our enemies actually use today. 
Conventional long time defence superiority = Asymmetrical Innovation
The study presses on the fact that we live in a world where an F-35 Joint Strike Fighter, which costs upwards of $100 million per unit or more, can be outmaneuvered by "Costco drones." The good news is that competing asymmetrically is precisely what startup founders do every day. Their scrappy ambitions and scarce resources mean they repeatedly do more with less. They go up against entrenched incumbents, identify their weaknesses, and exploit them relentlessly to create competitive advantage. We have the technology and increasingly the know-how and the people ready to bolster India's defence. 
Now we just need the South Block to start demanding more of itself, and to be willing to award large contracts to the most competitively advantaged emerging Indian startups.
Is India on the Verge of the Second Startup Revolution?
India has made great strides in IT, with its tech sector growing at a rapid pace helping India to leapfrog to a leader in deep tech industries. In fact, the country is on the verge of witnessing the second startup revolution in the space of Deep Technology. The first was led by e-commerce and digital marketplaces. 
The deep tech startups have infringed into sensitive sectors like defence and space with the ecosystem growing 53 per cent in the last decade. India had over 3,000 deep-tech start-ups, dabbling in new-age technologies like Artificial Intelligence, Machine Learning, Internet of Things, Big Data, quantum computing, robotics, etc, at the end of 2021. 
India's deep tech start-ups raised as much as USD 2.7 billion in venture capital across 319 deals in 2021, clocking a 1.6X growth over the year before.
The Growth of Deep Tech Startups in India
As per the NASSCOM Report 2022, India has a vibrant DeepTech ecosystem with 3000+ DeepTech start-ups growing at 53% CAGR (Compound Annual Growth Rate) over the last ten years, with a 12% share in India's renowned start-up ecosystem. 
The Calendar Year 2021 emerged as a landmark year for Indian DeepTech start-ups with more than 210 DeepTech start-ups adding up. The Deep Tech startups had a 1.6X growth in equity investments as compared to 2020, as more than USD 2.65 billion was raised in funding.
A significant number of these, about 500, are inventive DeepTech start-ups, which are generally backed by fundamental research and develop new intellectual property involving scientific advances, the study by Invest India points.
Is India at par with global leaders in deep tech?
India displays great potential for becoming a global leader in the DeepTech space. The study points out that India's deep-tech ecosystem has grown 53 per cent in the last decade, and is now at par with that in developed economies like the US, China, Israel, and Europe. From drone delivery and cold chain management to climate action and clean energy, deep-tech start-ups are making their presence felt across sectors. They are also creating thousands of jobs in the new economy. 
What is the Analytics of Deep Tech startups in India?
As per NASSCOM estimates, India has 1,900+ AI start-ups, 570+ Big Data & Analytics start-ups, 560+ IoT start-ups, 240+ blockchain start-ups, 210+ augmented reality (AR) and virtual reality (VR) start-ups, 150+ Web3 start-ups, and 50-60+ start-ups each in cybersecurity, robotics, drones, and 3D printing.
As many as 4,000 people are employed across 14 potential deep-tech unicorns, and is expected to increase by 2X in headcount by 2026, NASSCOM reveals. Large deep-tech firms are also giving rise to second-generation entrepreneurs.
Which Deep Tech Sectors Fetched Maximum Funds?
According to the Invest India study, the top funded sectors were supply chain management (SCM) and logistics, healthtech, and BFSI, jointly accounting for 52 per cent of the total capital raised in the year.
The popularity of DeepTech start-up's is not hidden among the investors either. In recent years, investment firms have been at the forefront in identifying and funding start-up's specializing in Drones & Robotics, Agritech, Cybersecurity, and API-led companies.
How are institutions nurturing DeepTech start-up ecosystem in India?
A number of leading Indian institutions are also actively involved in nurturing a DeepTech start-up ecosystem in India. An example of that is The Foundation for Innovation and Technology Transfer (FITT) at IIT Delhi has incubated more than 60 deep-tech start-ups, playing varied roles like fostering technology development, enabling innovations and technopreneurship, business partnerships, consultancy, collaborative R&D, technology commercialization, development programs, corporate memberships, etc., with its 2 innovation cells–TBIU and BBIF. 
IITM Incubation Cell, responsible for supporting and overseeing innovation through provision of infrastructure, and business support services at IIT-Madras, has incubated more than 240 DeepTech start-ups and facilitated the filing of 125+ patents.
The world is moving towards a digital and technological era, and India cannot afford to be left behind. With the rapid pace of technological advancements, the Indian government has recognized the need for investing in deep technologies to keep up with other nations pursuing such strategies. The focus on deep tech is well-founded, given its potential to offer numerous benefits to national security, economic competitiveness, and overall quality of living.
It is worth noting that the development and deployment of advanced military technologies raise potential ethical concerns. With the creation of more powerful and autonomous systems, there is a risk of their unethical use or falling into the wrong hands.
To address these concerns, military organizations and DeepTech startups must engage in transparent discussions about the potential risks and benefits of these technologies. Additionally, it is crucial to establish clear regulations and guidelines to ensure the ethical and responsible development and deployment of these technologies.
DeepTech startups are leading the charge in technological innovation, and their breakthroughs in quantum computing, AI, robotics, and other areas have the potential to revolutionize various industries, including healthcare, energy, finance, and transportation.