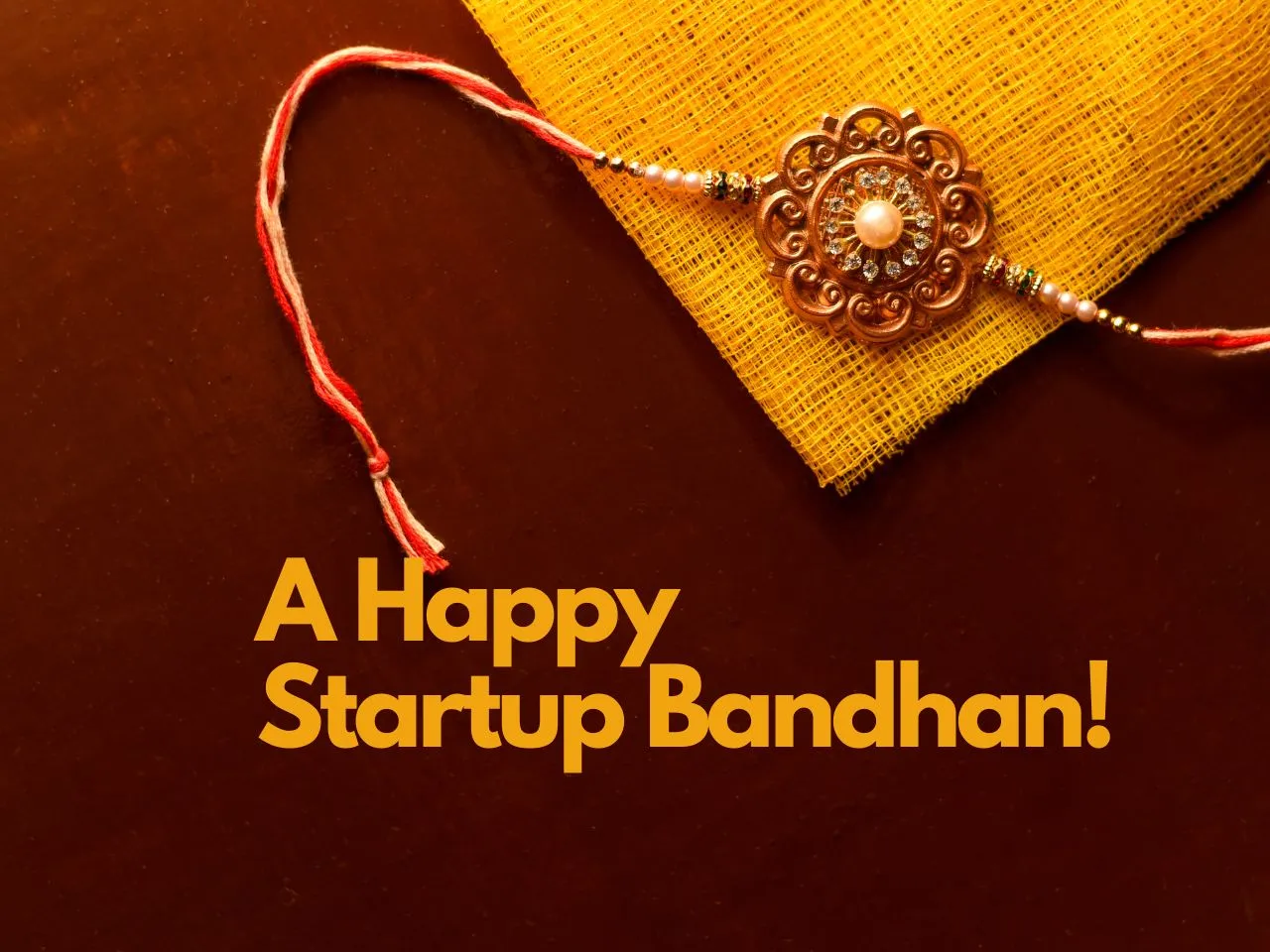 Rakshabandhan, the Indian festival that serves as a emotional reminder of the inseparable bonds between siblings, is a day dedicated to celebrating the enduring "Bhai-Behen" connection. This festival, celebrating the brother-sister relationship, embodies a unique connection of protection, companionship, and shared aspirations. However, beyond the traditional festivities, there is also a new narrative of sibling connections that is emerging. This is on the Indian entrepreneurial landscape.
From Sibling Rivalry To Strong Business Partnerships
In the dynamic landscape of Indian startups, a remarkable trend has emerged – the rise of siblings who have turned their shared passions, challenges, and ambitions into thriving business partnerships. These sibling duos are not just rewriting the entrepreneurial playbook but are also redefining collaboration and innovation in the Indian business ecosystem. With their collective wisdom, tenacity, and mutual trust, these siblings are transforming startups into powerhouses and charting a new course for success.
This article delves into the remarkable stories of startup founders who are siblings, showcasing how these bonds extend beyond familial love to forge dynamic partnerships that redefine collaboration and innovation in the world of business.
Nykaa: The Perfect Brother-Sister Pair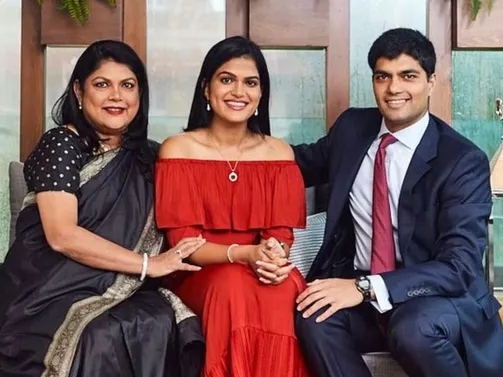 Beauty ecommerce giant Nykaa not only rendered founder Falguni Nayar the richest self-made Indian woman but also gave a taste of entrepreneurship to her children, twin siblings Adwaita Nayar (ED, CEO, Nykaa Fashion) and Anchit Nayar (ED, CEO, Nykaa E-Retail). Armed with degrees from top Ivy League universities, both Adwaita and Anchit have spent years collecting insights into consumer behaviour and preferences across segments such as beauty and fashion as well as pet care and household supplies and today leverage both online shopping as well as offline stores to expand their reach. Nykaa made a blockbuster stock market debut in November 2021 at a valuation of $13 billion.
Humsafar India: Siblings Revolutionizing Fuel Retail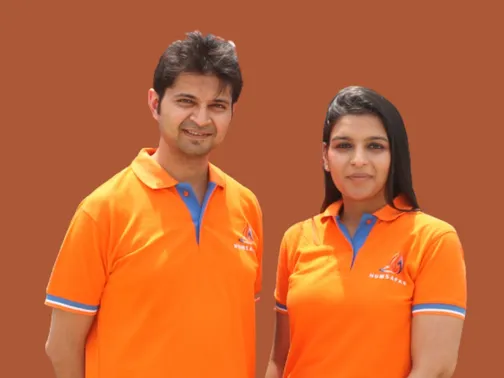 Delhi's Brother-Sister duo Sanya Goel & Mayank Agarwal are rewriting diesel retail through their startup Humsafar India. Carrying on a family legacy, they revolutionized fuel retail with doorstep diesel delivery. Beginning with loyalty programs in 2016, their tech-driven approach gained traction. In 2017, regulation changes gave impetus, while 2019 saw PESO-certified Bowser Fabrication services for safe fuel transportation. This duo's dynamic partnership is redefining the industry landscape.
Their pandemic-era growth from Rs. 3.8 to 28 crores showcased their disruptive prowess. Bootstrapped from the start, they target pan-India presence, expanding to 25 states. Sanya and Mayank's distinct strengths fuse seamlessly for a harmonious entrepreneurial journey, exemplifying sibling synergy.
Amrutam: Siblings Transform Family Ayurvedic Business into Thriving D2C Venture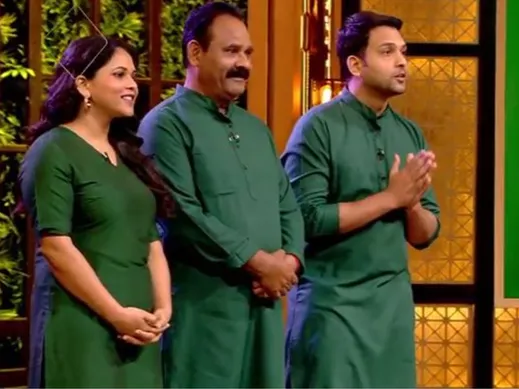 Siblings Stuti Gupta and Agnim Gupta revitalized their father's struggling ayurvedic business, establishing Amrutam in 2017. Having supplied herbal medicines to medical professionals for a decade, they revamped the venture, introducing premium personal and healthcare OTC products online and via direct-to-consumer (D2C) sales. They rebranded and innovatively marketed the products, adopting online strategies including social media ads and influencer collaborations from 2018. This shift led to significant customer engagement, now garnering around 4,000 monthly orders. In FY20, Amrutam achieved Rs 69 lakh in sales, followed by a Rs 2.78 crore turnover in FY21. Product prices start at Rs 500.
CarDekho: The Jain Brothers - Navigating Adversity to Triumph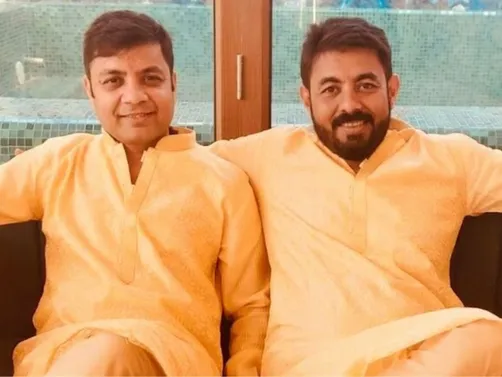 The glittering world of Indian startups is not without its share of trials and tribulations. CarDekho, the pioneering car search platform, embodies the story of grit and resilience through its co-founders Amit Jain and Anurag Jain, who also happens to be his younger brother. The duo's journey has seen both triumphs and setbacks, notably a brush with bankruptcy after significant losses in the stock market.
Their rise from adversity underscores the importance of perseverance and the ability to learn from mistakes. Today, Amit and Anurag Jain not only spearhead CarDekho but also stand as living testimonies to the significance of unwavering self-belief.
The Bansal Brothers: Flipkart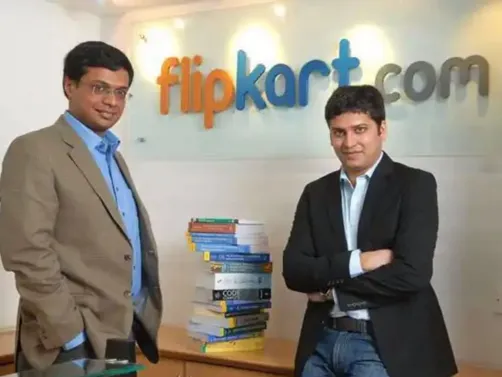 Sachin and Binny Bansal founded Flipkart, one of India's largest e-commerce companies, in 2007. The brothers startedx the company with just a few thousand dollars and grew it into a multi-billion-dollar business that was eventually acquired by Walmart. The Bansal brothers credit their success to their shared passion for technology and their ability to work together as a team.
Flipkart stands as India's e-commerce giant, a testament to the visionary journey embarked upon by the Bansal Brothers, reshaping the nation's retail landscape.Today, Flipkart is valued at $37.6 billion as of 2022. It is planning to go public through a listing in the United States of America in 2023.
Zerodha: The Kamath Brothers - Uniting Financial Frontiers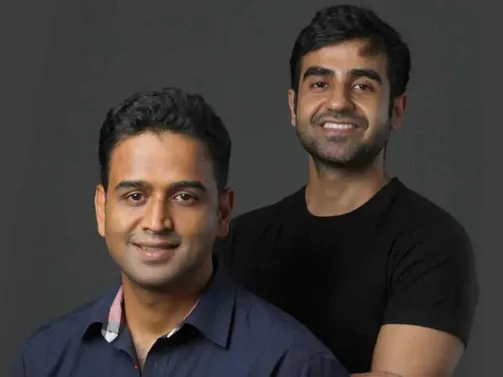 The financial world witnessed a revolution with the inception of Zerodha, India's largest stockbroker, founded by the Kamath brothers, Nithin and Nikhil. Their bootstrapped yet highly successful venture disrupted the traditional brokerage model, offering seamless and cost-effective trading solutions to over 10 million clients.
Not content with just brokerage innovation, the Kamath brothers expanded their influence into the world of venture capital and investment management. Their commitment to financial inclusion is evident through their Rainmatter initiative, supporting fintech startups that strive to democratize finance. Nithin and Nikhil Kamath epitomize the power of family-led enterprises in shaping industries and fostering progress.
Shared Dreams: Blood, Sweat, and Business
In a world where diversity of thought is valued, the Khera sisters illustrate how constructive disagreements and collaboration can fuel business success. Their journey stands as a testament to the transformative power of harnessing sibling dynamics in the pursuit of entrepreneurship.
The Indian startup scene is witnessing a fascinating evolution, with siblings partnering to amplify their impact, innovation, and success. From beauty and e-commerce to finance and health, these sibling duos are not just rewriting entrepreneurial narratives but also redefining the essence of collaboration.
As the saying goes, "There can be no better companion than a brother. There can be no better friend than a sister." These sibling duos have exemplified the strength of such companionship, turning shared dreams into thriving businesses that leave an indelible mark on the Indian startup landscape. Their stories inspire, reminding us that when siblings unite their aspirations, there are no limits to what they can achieve together.