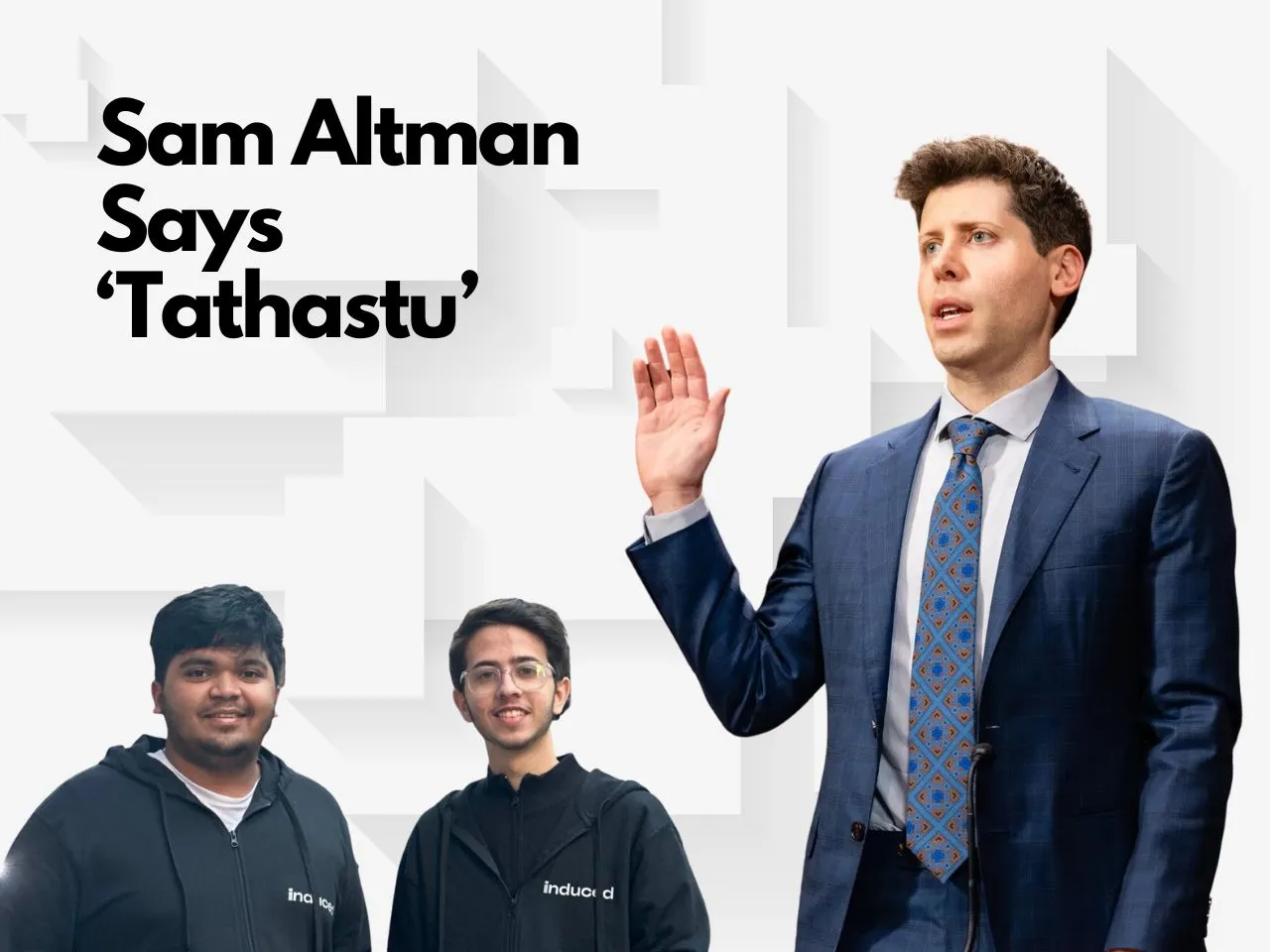 OpenAI CEO Sam Altman, Peak XV, and Daniel Gross and Nat Friedman's AI grant join forces to support Induced AI, an AI startup led by two young Indian entrepreneurs. The startup is poised to transform how businesses automate various workflows.
What is Induced AI?
In the year 2023, Induced AI emerged onto the tech scene with a mission to revolutionize workflow automation. Co-founded by Aryan Sharma (18 years old) and Ayush Pathak (19 years old), this ambitious startup empowers businesses to simplify complex processes by inputting their workflows in plain English. Induced AI then translates these instructions into pseudo-code in real-time, streamlining repetitive tasks traditionally managed by back offices.
Induced AI's Innovative Approach
Induced AI leverages cutting-edge technology to create Chromium-based browser instances, enabling it to interpret on-screen content and mimic human interactions with a browser seamlessly. Even when websites lack an API, Induced AI's platform allows these browser instances to engage with them effectively, as demonstrated by Aryan Sharma, the company's co-founder and CEO.
An Integration Economy for Browser-Native Workflows
Zapier, known for pioneering the API integration economy, has revolutionized how businesses connect disparate applications for more efficient workflows. Aryan Sharma envisions Induced AI following a similar path but focused on browser-native workflows. These workflows can encompass intricate, logic-driven processes, including two-factor authentication dialogues. Induced AI employs a bi-directional interaction system that combines automation with human involvement as required.
Aryan Sharma tells in a statement, "We've developed a browser environment on top of Chromium explicitly designed for autonomous workflow execution. It possesses its own memory, file system, and authentication credentials, such as email and phone numbers, to handle complex processes. To the best of my knowledge, we are the first to adopt this approach of reengineering the browser for native AI agent use, enabling us to handle tasks like complex logins, 2FA, auto-filling authentication codes/SMS, file downloads, and data storage and reuse, unlike other autonomous agents."
A Game Changer in Workflow Automation
Induced AI's innovative system eliminates the need for laborious manual tagging, a common task in traditional workflow automation. Instead, it can discern essential information from English instructions and dynamically adjust them as needed, offering a more efficient and user-friendly solution.
While similar modern Robotic Process Automation concepts have surfaced recently, Aryan Sharma emphasizes several factors that differentiate Induced AI from its peers. Notably, Induced AI can handle multiple tasks simultaneously, and it operates as a fully remote solution, enhancing its versatility.
Induced AI Team 
Despite its modest team of only five members, Induced AI has already attracted several small to mid-sized customers. These clients leverage Induced AI's capabilities for tasks like employee onboarding. The startup is also actively exploring new use cases to expand its reach and impact.
Induced AI Investment
Induced AI announced on Tuesday that it successfully raised $2.3 million in its seed funding round. Notable investors include SignalFire, Untitled Ventures, SV Angel, Superscrypt, Balaji Srinivasan, Julian Weisser, IDEO Colab, and OnDeck.
SignalFire's Elaine Zelby praised Induced AI, stating, "Induced is the definition of RPA 3.0. Not only are they taking a huge leap forward in providing true human-like interaction and efficiency, but they democratize access by allowing users to describe their workflows in natural language and execute parallel agents for any back-office workflow."
With its innovative approach to workflow automation and strong backing from industry leaders, Induced AI appears poised to reshape how businesses streamline their operations and embrace automation.