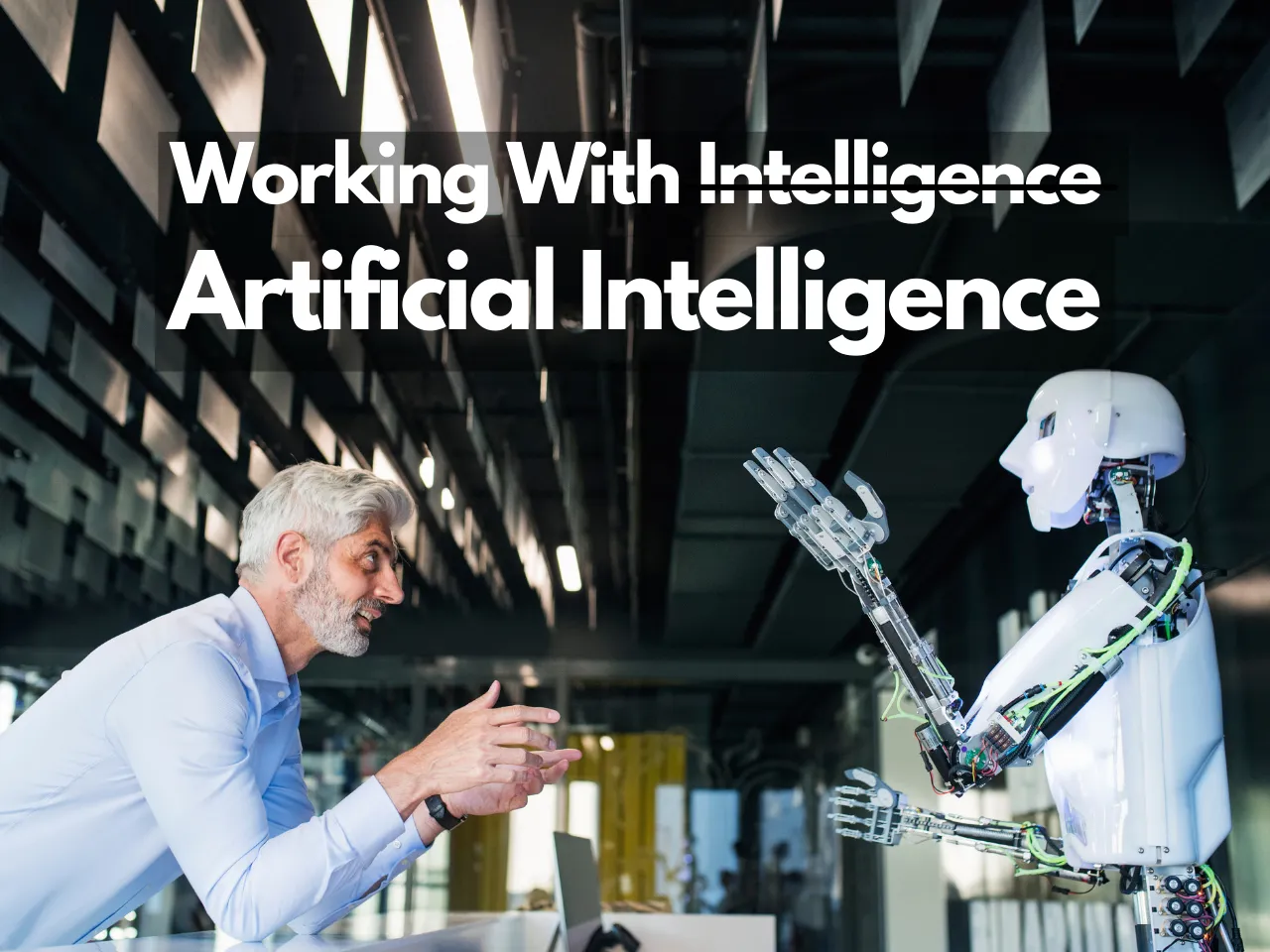 Generative AI is expected to raise an annual economic value ranging from USD 2.6 trillion to USD 4.4 trillion on a global scale. Its most significant impact is anticipated in the high-tech, banking, and retail industries. As of May 2023, the Generative AI sector in India boasted over 60 startups specializing in providing solutions and services across diverse industry sectors. These startups have collectively secured a substantial funding amount, exceeding $590 million as per a nasscom report. 
A report titled 'Harnessing The Power Of Generative AI' published in collaboration with NASSCOM and the McKinsey & Company highlighted the power of Generative AI. The report is focused on the growth of Generative AI and the massive opportunities for startups and businesses that will be created due to it. 
The report mentions the astounding figure that Generative AI is projected to generate, the sectors that can benefit the most and what changes can startups and businesses make to leverage the Generative AI wave.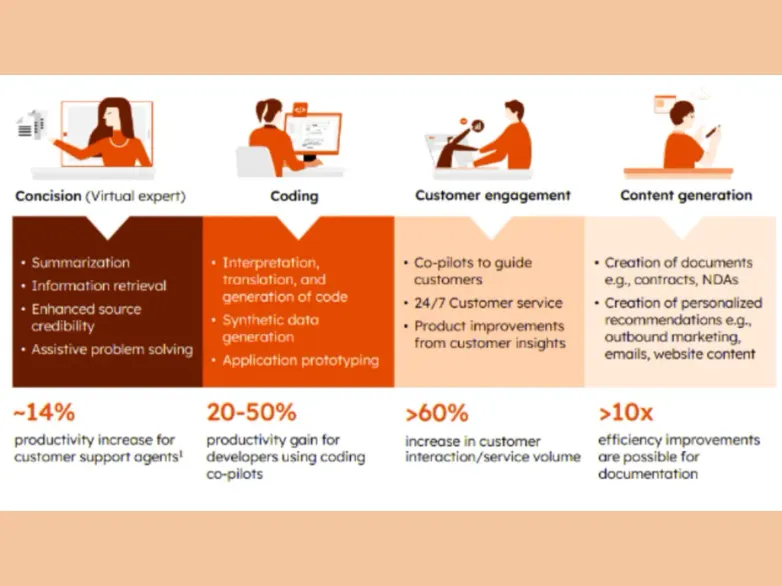 "Generative AI is estimated to yield an annual economic value of USD 2.6 to USD 4.4 trillion globally. Approximately 75 percent of this value is expected to be concentrated in a few functions – sales and marketing, software engineering for product development and corporate IT, customer operations, and product and R&D.

Generative AI is expected to create new demand for specific services and offerings that do not exist today but are clear adjacencies for technology services providers to expand into. Analysis suggests that this expansion of the market (excluding any potential compression) could amount to 20 percent in the next 5 years for leading providers taking aggressive stance and making early moves," the report stated. 
Generative AI is expected to have a significant impact across four application themes:
1. Concision/Virtual expert
2. Coding
3. Customer engagement
4. Content generation
Startups in the above-mentioned sectors can benefit highly from Generative AI. But the question remains, what steps can they take to reap benefits of Generative AI. 
Reskilling the existing workforce to work with generative  AI can be a challenge for startups and enterprises.
How can Tech Startups adapt to Generative AI?
Technology service providers can adapt to the changing landscape of generative  AI by investing in seven fundamental building blocks that are key to scaling in the future. These building blocks are anchored on a business value-backed approach that enables sustainable scaling.
The seven building blocks are: 
Data strategy and management

Platform and infrastructure 

Talent and organization 

Intellectual property and partnerships 

Governance and risk management 

Business model and pricing 

Ecosystem and alliances
Generative AI  is emerging as a game-changing technology with the potential to transform the technology service provider landscape, enabling them to excel in complex generative tasks.
The number of active generative AI startups worldwide is more than 550 as per a nasscom report titled "Generative AI Startup Landscape in India".
What are the Major Challenges Faced by Global/Indian Generative AI Startups?
Data - Lack of high-quality, large-scale, localized training data
Funding - Scarce patient capital for cost-intensive foundational model work
Compute - High cost of computing resources, and no scaled domestic hardware OEMs or hyper scalers in the pipeline
Regulation - Data privacy, security, copyright infringement concerns, and no consensus on global regulations and usage standards
Talent - Limited supply of new-gen AI skills, difficult to upskill a large workforce rapidly in the next 6-12 months
Impact - Disrupted net-zero goals, and the need to rebalance growth with current and emerging ESG compliances
The startups in the technology services sector are a vital component of India's economy, contributing significantly to GDP growth, employment, and livelihood. Over the next five years, Generative AI is poised to enhance the industry's growth by expanding the market's scope through innovative offerings and opportunities for expansion into new tiers of enterprises. Beyond traditional technology service providers, other major players like hyperscale companies, SaaS firms, large tech corporations, and emerging Generative AI startups are expected to compete in this lucrative space, increasing the pressure on incumbent service providers to differentiate themselves.
The Generative AI technology field is evolving rapidly, and its full potential has yet to be realized in the short term. Therefore, it's premature to make definitive long-term predictions. Service providers must remain vigilant, continually evaluating and adapting their strategies in response to these developments.
Join Our Thriving Entrepreneurial Community
Follow TICE News on Social Media and create a strong community of Talent, Ideas, Capital, and Entrepreneurship. YouTube  | Linkedin | X (Twittrer) | Facebook | News Letters