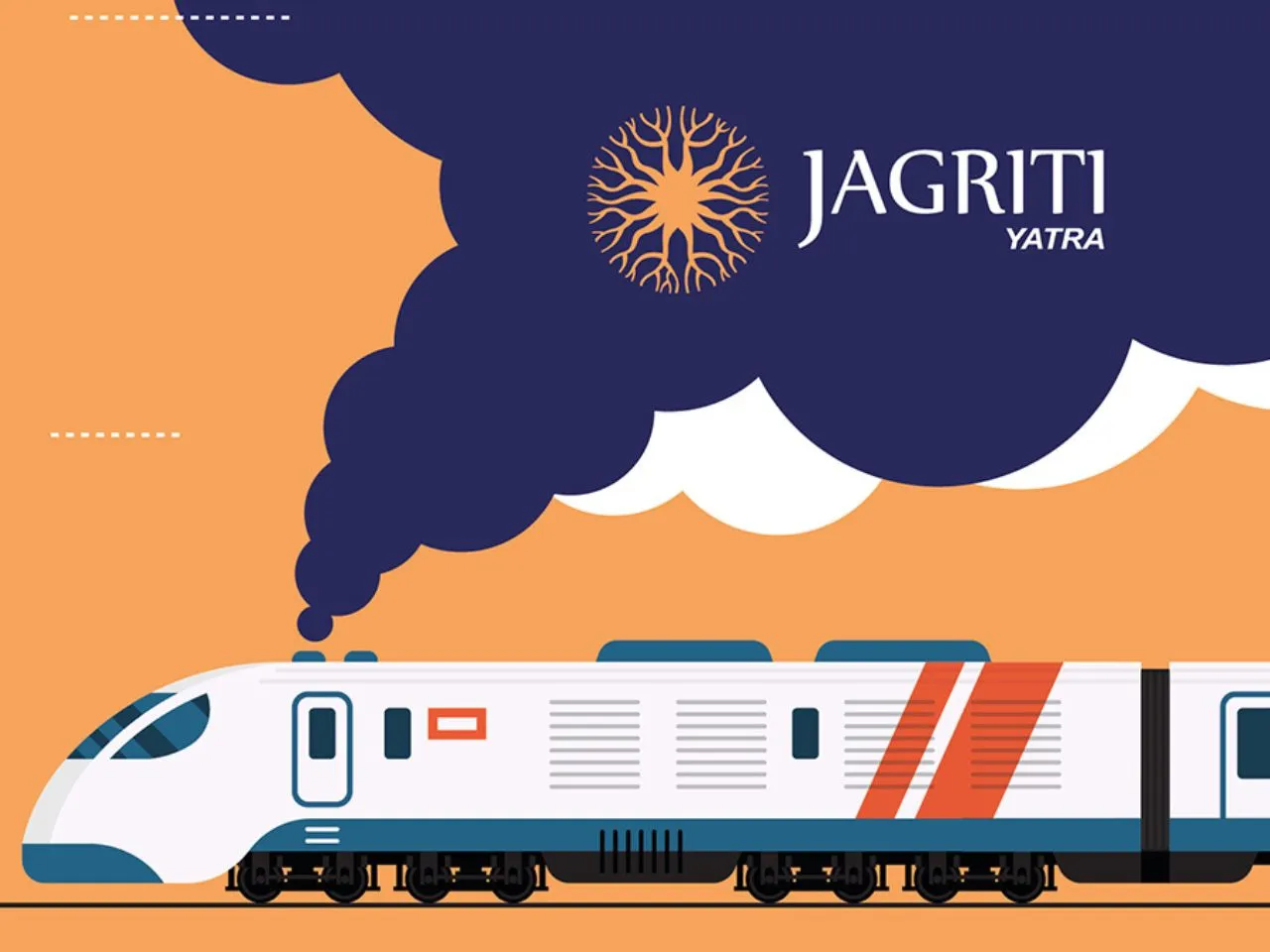 India, known for its diverse landscapes and rich cultural heritage, is also home to some of the most inspiring social and business entrepreneurs. Among the initiatives that aim to showcase these changemakers and foster youth entrepreneurship is the renowned Jagriti Yatra - a 14-day train journey of discovery and transformation across the nation.
Jagriti Yatra, founded by Shashank Mani, is a national odyssey that brings together motivated youth from India and around the world. The journey provides participants with a unique opportunity to meet and learn from India's most inspiring role models in the fields of social and business entrepreneurship. With its vision of "building India through enterprise," Jagriti Yatra aims to shape a better India by empowering the next generation of leaders, problem-solvers, and innovators.
In an exclusive interview with TICE (The Insightful Conversation Experience), Shashank Mani, the Founder of Jagriti Yatra and Jagriti Enterprise Center - Purvanchal (JCEP), sheds light on the inception of this transformative Yatra and the underlying motivations driving its success. He eloquently explains the manifold benefits that the participants derive from being a part of this enriching journey.
Watch the full interview with Shashank Mani below:
Jagriti Yatra 2023 will start its journey from 28th October to 10th November. The journey revolves around key themes such as Agriculture, Health, Technology, Handicraft and Apparel, Women Empowerment, and Urbanization. By linking entrepreneurship with nation-building, Jagriti Yatra emphasizes the transformative power of entrepreneurship in solving real-world challenges.
Jagriti Yatra Gets Support From Startup20, G20
One remarkable aspect of Jagriti Yatra is its collaboration with the G20. In partnership with Startup 20, the initiative proudly presents Jagriti G20 Yatra 2023, an exceptional train journey dedicated to promoting inclusive entrepreneurship in India while spreading the message of Startup 20 nationally and globally. The program invites 70-100 international delegates to engage with experts and leaders, work on case studies, and collaborate on projects related to G20 priorities.
This collaboration creates a powerful global narrative, supporting startups, and fostering synergies among corporates, investors, innovation agencies, ecosystem enablers, and startups themselves. The Yatra believes that collective effort and collaboration are instrumental in achieving remarkable results and driving positive change on a global scale.
Further, TICE had the opportunity to sit down with Sharat Bansal, the Chairman of Jagriti Yatra. In this enlightening conversation, Sharad Bansal delves into how the Yatra has brought a wave of growth in the startup ecosystem of Tier II and Tier III cities in India. His insights shed light on the transformative impact of Jagriti Yatra on the entrepreneurial landscape of smaller cities and towns.
As the Jagriti Yatra continues to inspire and empower young minds, its vision of building India through enterprise remains at the heart of its endeavors. To know more about the Jagriti Yatra and how it's shaping the future of entrepreneurship in India, visit jagritiyatra.com.
The Jagriti Yatra is a testament to the power of collaboration, youth empowerment, and the spirit of entrepreneurship in driving positive change. Through its journey across India, it continues to ignite the flame of ambition, inspiring the leaders of tomorrow to create a brighter and more prosperous nation. As the train steams ahead, the impact of Jagriti Yatra on India's entrepreneurial ecosystem resonates far beyond its tracks, leaving a trail of transformation and hope for a better future.