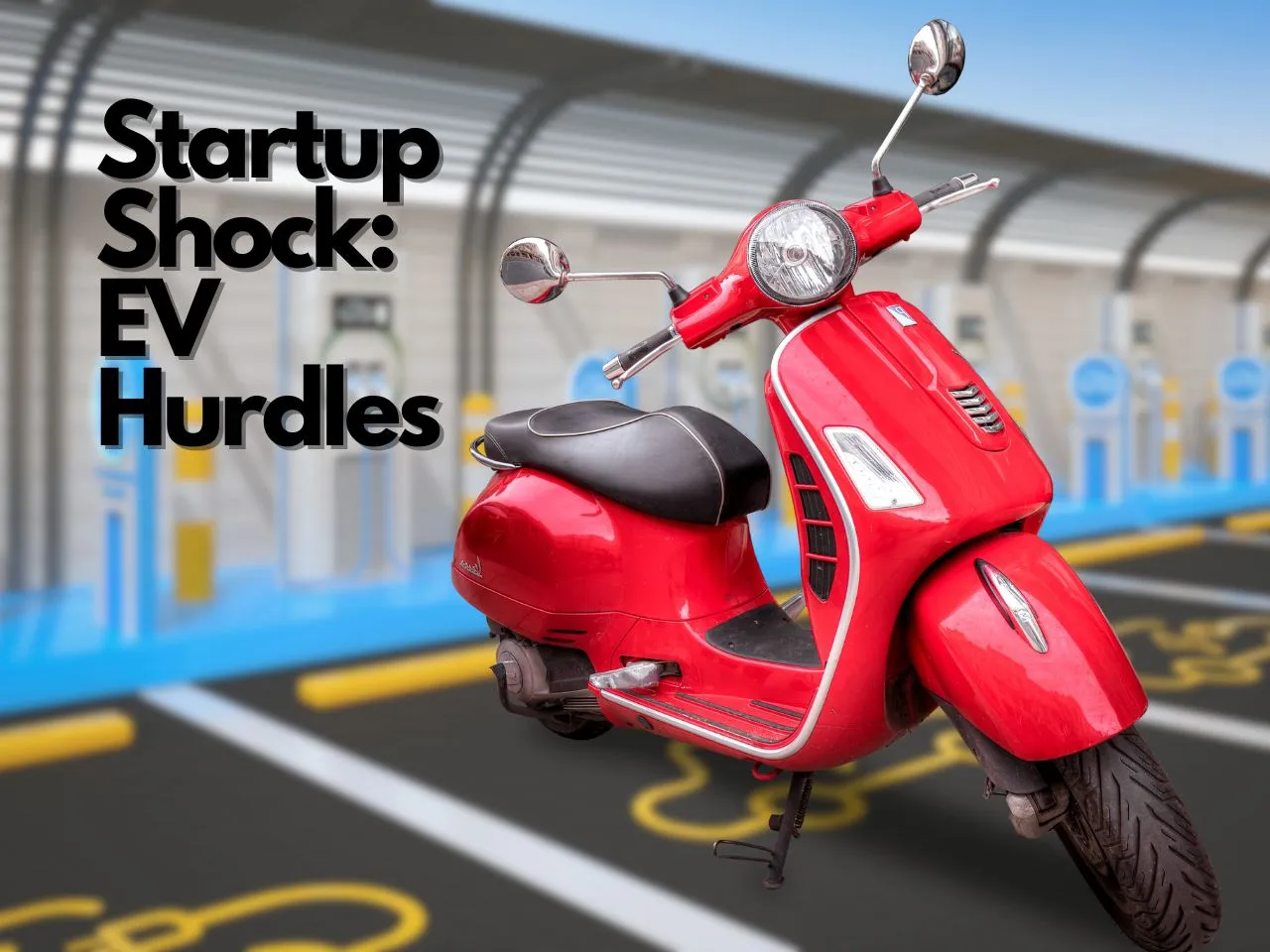 Ather Energy recently turned to a rights issue strategy after potential investors hesitated to commit more than $200 million at a valuation of at least $1 billion, according to insiders familiar with the company's plans. The startup had previously disclosed a $108 million funding round through compulsory convertible preference shares issued to existing investors Hero MotoCorp and GIC in September.
As per data from Tracxn, Ather Energy's valuation stood at $732 million after raising $162 million across three tranches from January to October the previous year. Ather has experienced a surge in sales, with 72,436 vehicles sold by August this year, surpassing the 51,394 sold in the entirety of 2022, according to the Federation of Automobile Dealers Association (FADA).
Ola Electric Faces Valuation Dilemma
SoftBank-backed Ola Electric's valuation exhibited modest growth, increasing by only 10% to $5.5 billion following a $140 million funding round led by existing investor Temasek in September. Remarkably, Ola's valuation had soared from $3 billion in September 2021 to $5 billion in January 2022, coinciding with the launch of its first scooter and the sale of 1,102 units, according to FADA. Today, Ola stands as India's leading electric two-wheeled vehicle manufacturer, claiming approximately one-third of the market and selling 18,628 scooters in August.
Cautionary Signals Amid Rapid Growth
Despite the meteoric rise of Ather and Ola in the electric scooter market, industry experts perceive the lukewarm response to their fundraising endeavors as a cautionary sign. This tepid investor interest is particularly concerning given the sector's alignment with the Indian government's ambitious goal of achieving net-zero greenhouse gas emissions by 2030 and the expectation that two-wheelers will spearhead the transition to battery-powered vehicles in the world's largest scooter and motorcycle market.
An anonymous investor in Ather emphasized that "previous valuations are no longer a benchmark for new rounds of growth stage companies." While acknowledging the startups' early mover advantage, the investor stressed the imperative to substantially enhance gross margins and chart a path towards profitability.
The investor added, "While smaller fundraises will keep them going for now, growth could be impacted if they don't manage to raise bigger rounds."
Financial Landscape and Government Subsidy Cuts
Ather's revenue experienced a fourfold surge, reaching $214 million in the fiscal year ending March 2023. However, losses more than doubled to $104 million, as per regulatory filings. On the other hand, Ola Electric has yet to disclose its latest financials but posted revenue of $45 million and losses of $94 million in fiscal 2022.
Notably, funding constraints are not the sole challenge impeding the growth of EV startups. Starting in June, the Indian government initiated reductions in subsidies, initially introduced in June 2021, that had substantially lowered the cost of electric two-wheelers, contributing to a nearly threefold increase in new vehicle registrations to 728,021 in fiscal 2023. The subsidies now offer 10,000 rupees ($120) per kilowatt-hour of battery capacity, a 33% decrease from prior levels, and cap the total subsidy at 15% of the vehicle's factory price, down from 40%.
Challenges and Strategies for EV Companies
In response to these policy changes, electric scooter manufacturers raised prices of existing models by up to 35% and introduced new models with smaller batteries, citing a discrepancy in profitability compared to internal combustion engine (ICE) models. As a result, electric two-wheeler registrations plummeted from 105,518 in May to 62,343 in August, according to the Council on Energy, Environment, and Water-Centre for Energy Finance (CEEW-CEF).
While both startups and traditional automakers witnessed declining sales, startups face greater pressure to bolster sales and reduce losses to attract investors. Harshvardhan Sharma, head of automotive retail practice at Nomura Research Institute, highlighted the challenge faced by startups, stating, "Traditional companies can cross-subsidize to fund their EV verticals, but startups don't have anywhere to go."
Legacy Automakers Enter the Fray
Meanwhile, India's top three legacy automakers, Hero MotoCorp, Bajaj Auto, and TVS Motors, are aggressively expanding their EV offerings. Hero MotoCorp aims to sell EVs in over 100 cities by fiscal 2024, up from just three cities when their EVs first launched in December 2022. TVS Motors, another established two-wheeler manufacturer, has emerged as India's second-largest electric scooter maker, capturing a 19% market share in July, according to Jefferies.
However, analysts caution that legacy automakers are grappling with the challenge of balancing their traditional internal combustion engine (ICE) portfolio while venturing into the electric vehicle market, providing startups with room to expand. Additionally, legacy automakers face intense scrutiny from shareholders concerning business performance.
V.G. Ramakrishnan, managing partner at consultancy Avanteum Advisors, pointed out that legacy automakers are in a bind, saying, "If they subsidize or sell EVs at low prices, the stock markets will not take kindly to lower profitability just because they are building an electric portfolio." He also highlighted the conflict with their existing portfolio as a significant hurdle.
India's electric scooter startup ecosystem finds itself at a critical juncture, navigating funding challenges, evolving government policies, and stiff competition from legacy automakers. The path forward will require innovative strategies and a steadfast commitment to sustainability in a rapidly changing landscape.