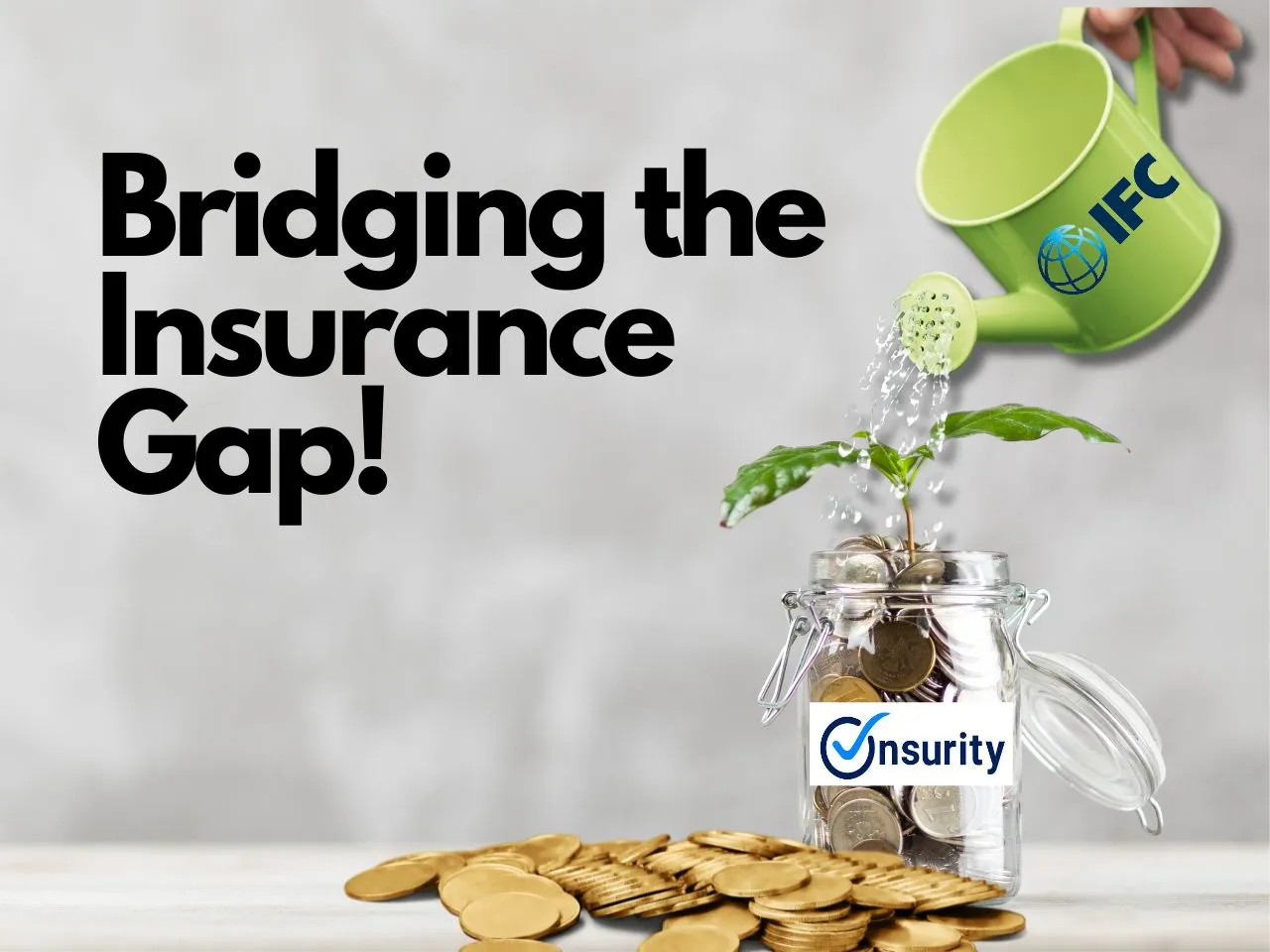 Showing trust in the Indian startup ecosystem, the World's Banks International Financial Corporation (IFC) has funded a Bengaluru based startup which provides tailed indurance solutions to small businesses.
IFC—a sister organization of the World Bank and member of the World Bank Group—is the largest global development institution focused exclusively on the private sector in developing countries.
Bengaluru-based startup Onsurity, known for its monthly subscription-based insurance solutions tailored for micro, small, and medium enterprises (MSMEs), as well as startups and growing businesses, has successfully raised USD 24 million in a recent Series B funding round.
According to a media report, the round was led by IFC. Existing investors, Nexus Venture Partners and Quona Capital, also participated in the funding round. With this injection of capital, Onsurity's total funding to date amounts to USD 40 million.
Economic Survey 2022-23 Highlights India's Evolving Insurance Landscape
In its latest edition, the Economic Survey for the year 2022-23 acknowledges the continued expansion of India's insurance sector. However, it laments the prevalent trend among Indian policyholders, who predominantly opt for savings-linked insurance products over protection-based ones.
The survey highlights that in 2021, the life insurance penetration rate in India reached 4.2 percent, a figure nearly identical to the previous year's statistics. This statistic, while reflecting stability, is notably higher than the 2.7 percent recorded around the turn of the century in the year 2000.
The Economic Survey underscores the need for a shift in the insurance landscape towards protection-based products, emphasizing the importance of striking a balance between savings and security within the portfolio of insurance offerings.
Filling the Insurance Gap for India's MSMEs
In a country with over 63 million MSMEs, India's insurance landscape has predominantly focused on motor, retail health, and large corporate insurance programs, leaving a significant gap in insurance coverage for smaller enterprises.
Onsurity seeks to address this gap by providing tailored insurance solutions and integrating healthcare and wellness benefits for MSMEs and emerging businesses of all sizes.
Onsurity's Expanding Product Line
Founded in 2020 by Yogesh Agarwal and Kulin Shah, Onsurity is an employee healthcare benefits provider which claims to have served over 10 lakh people. Currently, it caters to over 5,000 companies, including Jupiter Money, CleverTap, Porter, Zepto, Sobha Developers, DBS Bank, Pantaloons, and Sattva, among others.
Onsurity has a reachout to about a million individuals across 26 Indian states and three union territories. The majority of its portfolio comprises SMEs, with over half of its member base consisting of blue-collar workers and nearly 40% hailing from tier-II and tier-III cities. The company has achieved annual revenue exceeding USD 12 million (100 crores Indian rupees) and anticipates 10x growth in the next two years.
Onsurity recently expanded its product offerings to include cyber risk insurance, providing businesses with dedicated coverage against privacy and security breaches. The startup also offers other business-centric products, such as D&O liability insurance and commercial general insurance under Onsurity Plus.
Strategic Partnerships and Healthcare Integration
Onsurity has established partnerships with approximately five insurance companies and four to five healthcare and wellness service providers. The startup has also teamed up with top reinsurers globally, although specific names have not been disclosed. In addition to these partnerships, Onsurity has started collaborating directly with hospitals, with more than 100 already onboarded. This strategy aims to streamline customer claims processing and enhance healthcare integration.
Empowering Smaller Enterprises
Onsurity distinguishes itself from other big players by providing a comprehensive package that includes health, life, and accidental insurance, as well as access to health checkups, teleconsultations, and OPD benefits. Notably, Onsurity serves enterprises with teams as small as three or seven people, a flexibility that larger insurance companies do not offer.
A Path to Profitability
Onsurity's co-founders note that their unique distribution channels and low customer acquisition costs pave the way for profitability. With the newly acquired funds, the startup aims to expand its customer base to over 50,000 companies, covering more than 5 million lives by 2026. Additionally, Onsurity plans to invest in technology enhancements, including the development of an AI engine to assess SME customers' risks and recommend suitable insurance products.
IFC's Support for Improved Social Security
Wendy Werner, IFC country head, India, underscored the importance of insurance coverage for economic risk management and social security.

She emphasized that employer-sponsored health insurance services, like those provided by Onsurity, can significantly alleviate out-of-pocket healthcare expenses for employees of SMEs.
Onsurity's Future Expansion Plan
Onsurity, which currently employs 300 people, with 20% located outside Bengaluru, plans to further expand its workforce to strengthen its presence across the country.
Onsurity's latest funding round, led by the IFC, highlights the growing importance of insurance solutions tailored for India's MSMEs and emerging businesses. With its unique approach and rapid growth, Onsurity aims to bridge the insurance gap and improve social security for millions of employees and their families across the nation.
Join Our Thriving Entrepreneurial Community

Follow TICE News on Social Media and create a strong community of Talent, Ideas, Capital, and Entrepreneurship. YouTube  | Linkedin | X (Twittrer) | Facebook | News Letters