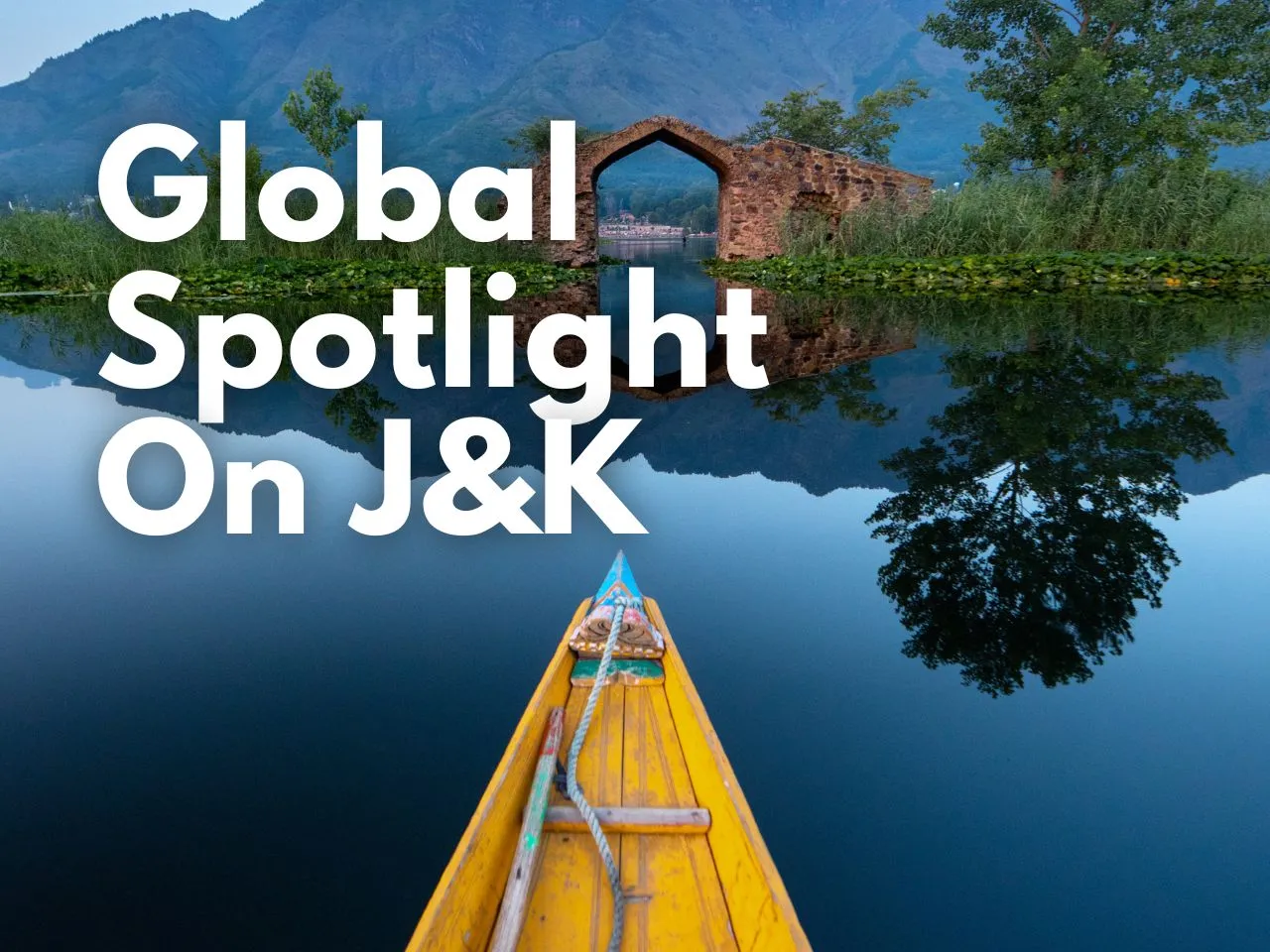 The air in Jammu and Kashmir is thick with excitement as businesses and entrepreneurs brace themselves for an unprecedented event—the highly anticipated G20 Tourism Working Group Meet. 
As the stage is set for this meeting in Valley, entrepreneurial hopes soar high and the expectations for a global attention and investment opportunities also has increased. But what does this meeting really mean for startups? Let's understand and hear some real voices from the grounds of Kashmir! 
G20 For Local Businesses 
With representatives from 20 influential countries gathering for this momentous event, there is a palpable sense of excitement. Local businesses and startups, in particular, are poised to benefit by showcasing their innovations and products to a global audience. The summit offers a unique opportunity for these entrepreneurs to connect with angel investors from around the world, facilitating growth and international market access. The resulting surge in economic activity promises to generate employment opportunities and numerous positive impacts for the local population.
Tariq Dar, a renowned Designer and Founder of Pashmkaar, holds a positive outlook on the upcoming G20 meeting, believing it to be a catalyst for attracting prominent global personalities to the scenic valley of Jammu and Kashmir. As the event brings together influential leaders and investors from around the world, Dar anticipates a surge of attention towards the local businesses thriving in the region.
"This influential gathering will undoubtedly attract global personalities to our breathtaking valley, opening doors to immense opportunities for local businesses like ours. Pashmkaar, being a homegrown brand from Jammu and Kashmir, is on a passionate mission to propel Pashmina to the status of a global brand. With the eyes of the world upon us during this significant event, we are determined to showcase the exquisite craftsmanship and rich heritage that our region has to offer," he elucidated. 
Empowering Local Entrepreneurs through Government Initiatives
The Buddy Entrepreneurs project, a support initiative under the Government of India's Startups program, has played a pivotal role in assisting local business owners in Jammu and Kashmir. By providing training, support, and fostering innovation, this initiative has enabled aspiring entrepreneurs to refine their skills and develop cutting-edge market-ready products. The G20 Summit serves as an extraordinary platform for these entrepreneurs to showcase their offerings to a diverse and influential audience. Additionally, it presents an opportunity to establish vital connections with angel investors who can contribute to their business growth and facilitate entry into international markets. The Federation of Industries Jammu is equally thrilled to extend a warm welcome to the esteemed G20 delegates, acknowledging the significance of this summit in fostering connections and securing commercial and marketing support for local industries and startups.
G20 In Kashmir: How Will It Help Fostering Collaborative Ventures In Valley?
Startups and indigenous businesses in Jammu and Kashmir face numerous challenges, including limited access to finance and resources. The G20 Summit provides a unique avenue to address these hurdles by connecting local business owners with potential investors and partners from other countries. Through such interactions, new corporate alliances and collaborative ventures can emerge, unlocking opportunities that were previously inaccessible. Moreover, the summit underscores the Indian government's commitment to fostering economic growth in the region. Since the repeal of Article 370 in 2019, Jammu and Kashmir have witnessed a notable increase in economic activity, driven by various measures including incentives, industrialization, and employment creation. The G20 Summit allows the government to showcase the progress achieved in recent years and further bolster investment and growth opportunities by highlighting the cutting-edge products and services developed by local entrepreneurs.
Knowledge Exchange & Collaboration
One of the key advantages of the G20 Meeting lies in the opportunity it affords local business owners to network and learn from their counterparts in other nations. The exchange of knowledge and experience during the summit can prove invaluable for entrepreneurs seeking to expand their businesses and explore new prospects. Additionally, the summit has the potential to foster greater collaboration and innovation among local business owners, creating a sense of interconnectedness and driving long-term growth. However, it is crucial to emphasize that the government's role in providing support and resources is vital for entrepreneurs to fully capitalize on the opportunities presented by the G20 Summit. Access to capital, mentorship, and other essential tools will be instrumental in helping these businesses expand and compete on a global scale, ensuring that the potential of the summit is fully realized.
Transformative Opportunity for Jammu & Kashmir
The G20 Summit in Jammu and Kashmir has the potential to reshape the local economy and entrepreneurial landscape. By providing a platform for entrepreneurs to showcase their innovations and connect with international investors and collaborators, the summit can unlock the region's economic potential. To fully capitalize on this opportunity, the government must continue supporting and strengthening the infrastructure for local businesses, enabling their long-term success and global competitiveness.