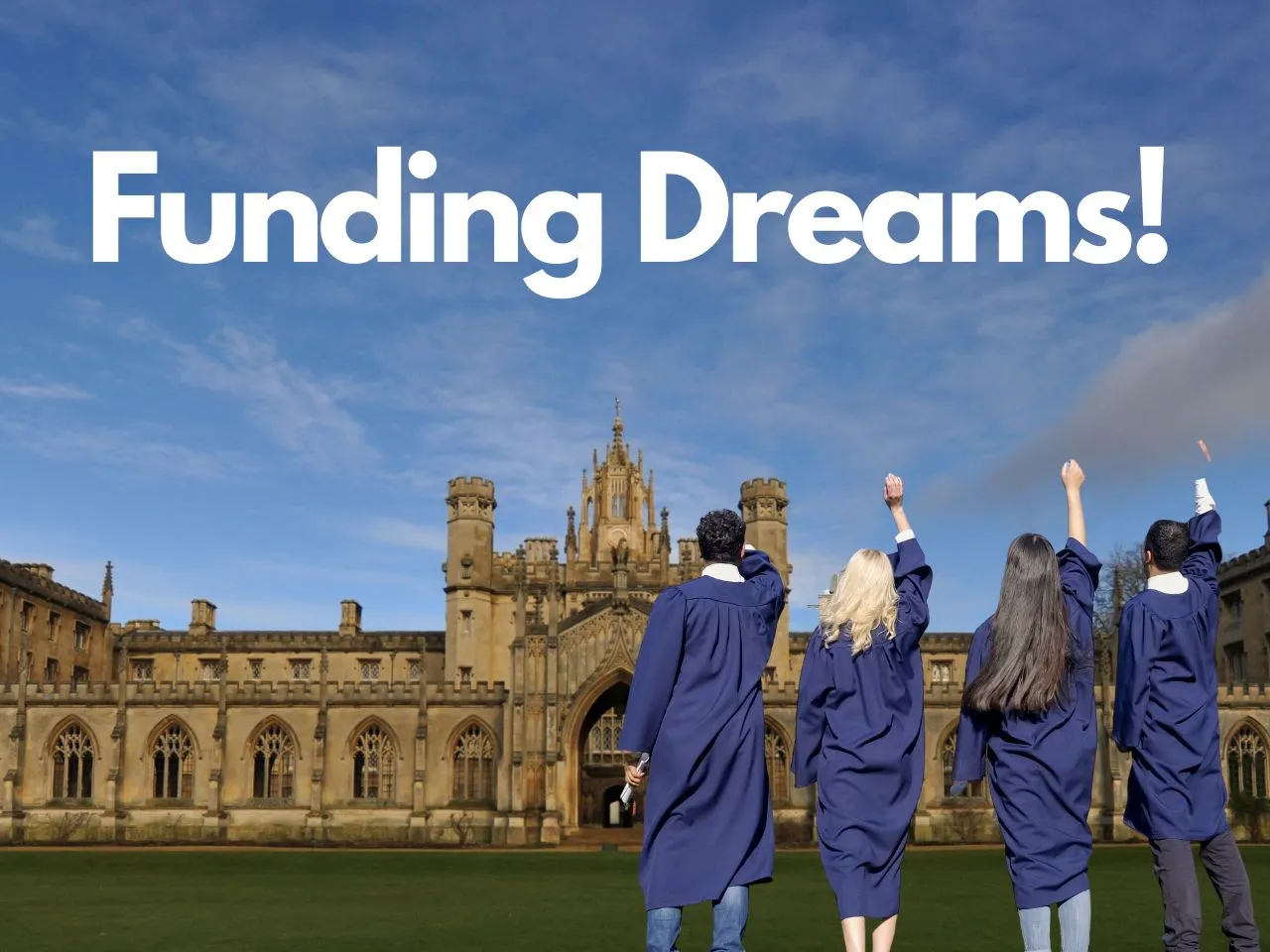 Students aspiring to pursue higher education at the world's leading global universities, yet lacking the necessary financial support, now have a beacon of hope in the form of GradRight, an ed-fintech startup.The startup's innovative approach, empowered by Artificial Intelligence, centers around aiding young students in both selecting suitable colleges and navigating the complexities of financing their education through tailored education loans.
To facilitate funds to the young students, GradRight has raised a substantial amount of Rs 50 crore in its Series A funding round. The funding was secured from renowned venture capital firm IvyCap Ventures, marking a pivotal moment for GradRight's mission to revolutionize the realm of education financing.
Empowering Global Education Access
GradRight's vision is to broaden the horizons of international higher education, ensuring accessibility and affordability for students hailing from lower and middle-income backgrounds across the globe. With the newly acquired funds, GradRight aims to amplify its efforts in realizing this vision, facilitating opportunities that were once distant dreams for countless students.
Bridging Prospective Students, Universities, and Lenders
Operating within the dynamic landscape of B2C SaaS-based ed-fintech, GradRight functions as a cohesive platform that seamlessly connects prospective students, universities, and lenders. Employing the prowess of data science, the platform equips students with unparalleled options while they navigate the intricate decision-making process of selecting courses and institutions. Furthermore, it simplifies the process of obtaining education loans, whether for studies within India or on foreign shores, effectively eliminating intermediaries and streamlining the financing process.
IvyCap Ventures' Strategic Involvement
According to a media report, the noteworthy inclusion resulting from this funding round is the appointment of Tej Kapoor, the Managing Partner of IvyCap Ventures, to GradRight's Board of Directors. This move underscores IvyCap Ventures' strategic alignment with GradRight's vision and its commitment to fostering its growth trajectory.
GradRight's Reach Out and Affiliations
Over the course of the past two years, GradRight's platform has processed a staggering sum of loan requests exceeding USD 1.75 billion (Rs 14,300 crore) and has assisted a commendable 55,000+ students.
The platform has affiliations with 15 lenders and over 50 esteemed international academic institutions spanning the United States, Canada, and Europe. This formidable network provides students with access to a comprehensive selection of 13,100 programs offered by 1,000 universities. 
Aman Singh, Co-Founder and CEO of GradRight, along with Sasidhar Sista, Co-Founder and COO, echoed the sentiment behind GradRight's mission. They said, "Globally, millions of capable students struggle to select and finance their higher education. Four out of five students who aspire to pursue higher education are unable to enrol, mainly due to a lack of adequate guidance and financial constraints. As a tech-first company with a platform-based approach to solving these problems, we are committed to ensuring that every student has the resources they need to obtain the education they deserve. We are delighted that IvyCap Ventures shares our vision and has chosen to support us in our mission and global ambition. Their belief in our unique business model further strengthens our commitment."
Transforming Global Higher Education Admissions and Financing Market
Vikram Gupta, Founder and Managing Partner of IvyCap Ventures, shed light on the investment strategy that led IvyCap Ventures to support GradRight.

He stated, "At IvyCap Ventures, we invest in passionate founders with credible professional experience and strong backgrounds, who are committed to highly scalable and innovative business models. GradRight has the potential to transform the global higher education admissions and financing market. Their technology-driven solution is well-positioned for profitable scaling; it is adaptable across markets and can emerge as a leader in the sector."
GradRight's recent Series A funding milestone, powered by IvyCap Ventures, will democratize international higher education access. With a technologically advanced platform and a shared vision of transformation, GradRight is poised to reshape the educational landscape, making it more inclusive and attainable for students globally.