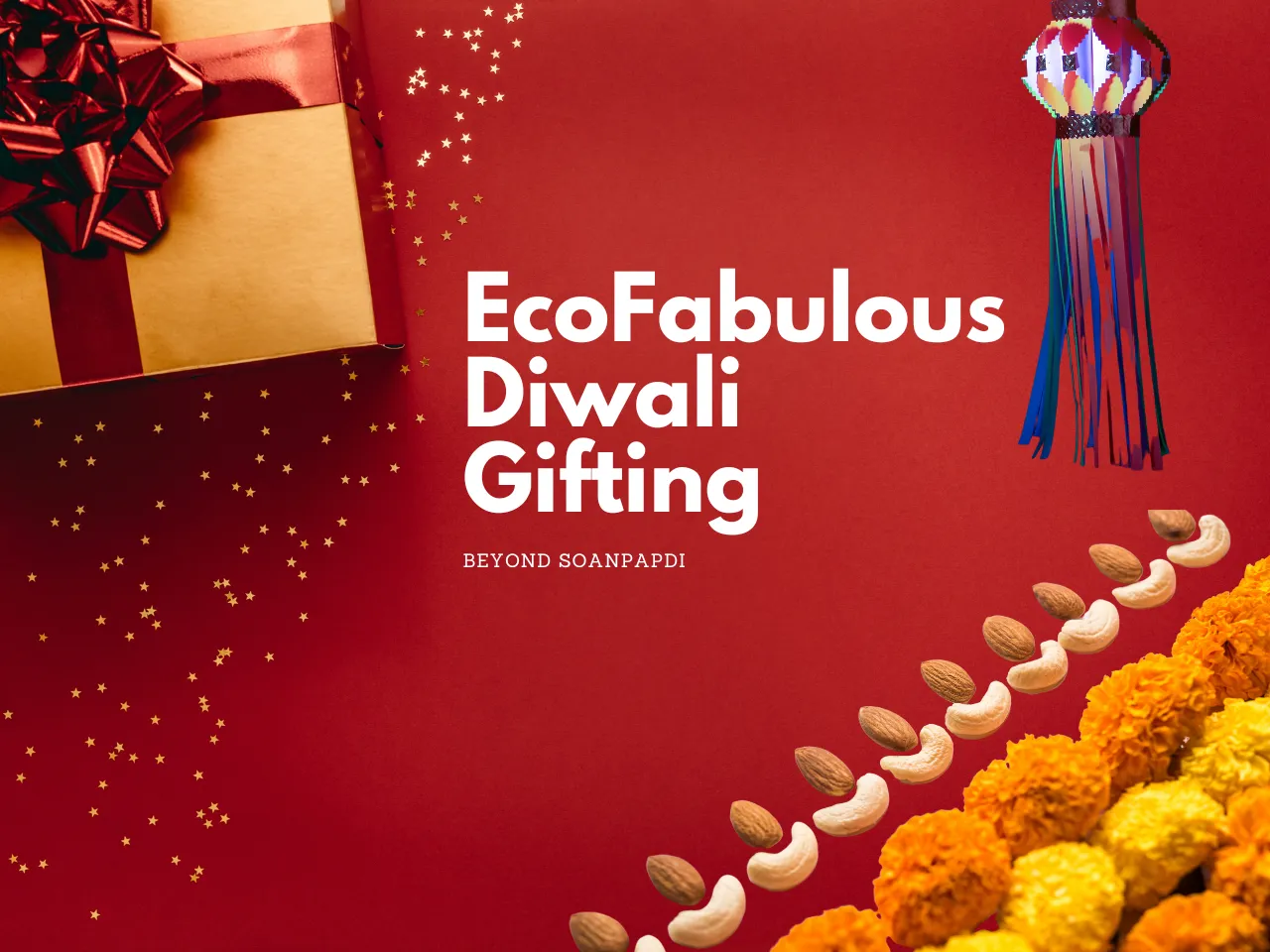 The Diwali celebrations will begin with the onset of Dhanteras on November 10. After the exhilarating Navaratri celebrations in October, there was a brief interlude, almost like a calm before the storm. But now, the moment we've all been waiting for is here Diwali and it's time to dive headfirst into the whirlwind of radiant lights, delectable feasts, and countless heartwarming moments with our loved ones.
As the magical aura of Diwali envelops us, so does the delightful dilemma of choosing the perfect gifts for our cherished friends and family. Year after year, we find ourselves pondering over the same old options – Soanpapdi, Dry Fruit Boxes, Assorted Chocolates, and Sweets. But isn't it time to add a dash of creativity to your gifting this Diwali?
And what if I told you that we have sorted out your headache in selecting Diwali gifts for you? We've curated a selection that goes beyond the ordinary, and these aren't your run-of-the-mill gifts.
Home Decor, Lifestyle Products from Scrapshala
Rooted in the spiritual city of Varanasi, India this innovative online start-up breathes new life into discarded treasures, from weathered wood and discarded liquor bottles to scrap fabric, flat tires, and even nostalgic cassette holders. They can take your old saris and tired furniture and turn them into something truly breathtaking – all you have to do is ship them your cherished pieces.
Founded in 2016 by Shikha Shah, ScrapShala is on a noble quest to usher in a zero-waste revolution. In their unwavering commitment to this mission, they've rescued and reimagined over 12,000–13,000 kilograms of non-biodegradable waste, crafting each piece into exquisite decor and practical items. With a dedicated team of 15 skilled artisans and a handful of passionate interns, Shikha's brainchild showcases a stunning collection of handcrafted products which includes items like Home Decor, Lifestyle Products, Furniture, Kids Toys, etc all boasting a remarkable 50% or more recycled content.
Eco-Friendly Cleaning Products from MaPani
In India, we consume a staggering 770 million kgs of soap, 220 million kgs of toothpaste, and 194 million kgs of shampoo each year. The impact on our precious water resources is immeasurable. But what if there was a way to prevent this pollution at its source?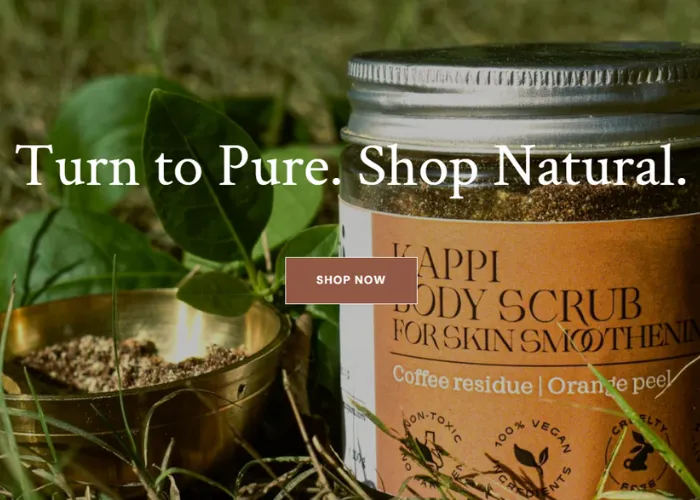 Enter MaPani, a remarkable startup on a mission to revolutionize our approach to water and home care products. Comprising a team of architects with over sixteen years of experience in eco-friendly building development, MaPani found that wastewater recycling plants were no match for the constant influx of water pollutants from our homes and factories. MaPani unearthed simple recipes for body care and home cleaning products, created using ingredients commonly found in our kitchens, which cause no harm to water. These formulas passed down through generations and resting in the nurturing hands of mothers and grandmothers, are now brought back to life.
Lifestyle Products from ReCharkha 
ReCharkha, an eco-conscious startup based in Pune, India, weaving magic out of plastic waste. Founded by Amita Deshpande, ReCharkha takes the age-old symbolism of the charkha, used by Mahatma Gandhi to advocate indigenous clothing, and gives it a modern, eco-friendly twist. The transforms plastic waste, including wrappers and bags, into a vibrant array of eco-friendly products. Here's where the charkha comes into play: they spin plastic waste into yarn using this timeless device, which is then masterfully woven into durable plastic fiber on handlooms.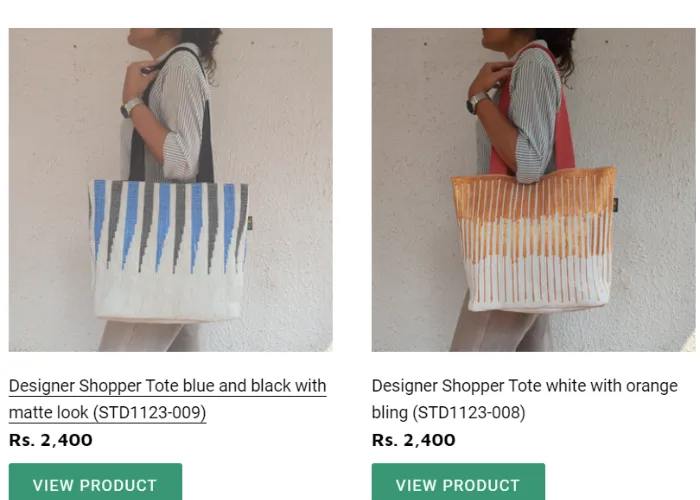 But ReCharkha's story goes beyond just recycling. Amita's social enterprise is creating sustainable livelihoods by employing waste pickers from Pune and tribal communities from her native region, Dadra Nagar Haveli. It's a beautiful blend of environmental conservation and social upliftment.
The result of this incredible effort? In the past year alone, ReCharkha has upcycled a staggering 700,000 plastic packets, giving them a new lease on life as products like stylish bags, elegant home decor items, versatile potlis, jholas, practical cutlery kits, storage baskets, charming grow pots, eye-catching table mats, and much more. This Diwali, consider gifting these eco-friendly wonders from ReCharkha and light up not just your homes but also the lives of those who craft them.
Handmade Paper Gifting from Surprisesomeone
Founded by the mother-daughter duo of Sharda Daga and Pinky Maheshwari, embarked on a remarkable journey in September 2015. The startup makes handmade paper in a way that leaves nature untouched. They don't harm a single tree in the process. Instead, they craft their paper from cotton rags and waste cotton, breathing new life into discarded materials. Every single product offered is a testament to their unwavering commitment to eco-friendliness, crafted exclusively from recycled handmade paper.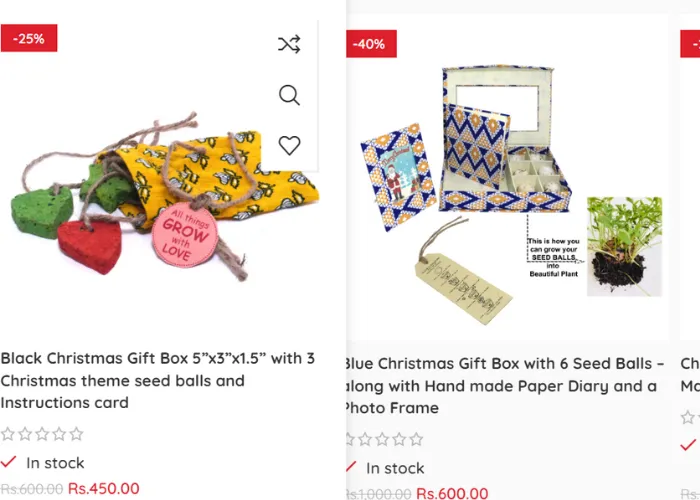 But the ingenious innovation lies in their decision to embed seeds within the paper during its creation. This means that when that beautifully crafted paper bag, journal, or box reaches the end of its journey, it doesn't become waste; it becomes a catalyst for growth. Plant it, and watch it bloom into vibrant greenery. It's a powerful concept that speaks to the heart of sustainability. Surprisesomeone's dedication to sustainability and innovation caught the attention of Startup India, earning them a spot among the top 50 startups in the nation.
Natural Body Care Products from Net Zero Living
A pioneering startup that's rewriting the narrative of sustainable living. Meet "Net Zero Living," a company founded by individuals who have always shared a deep connection with nature and embraced a simpler, more harmonious way of life.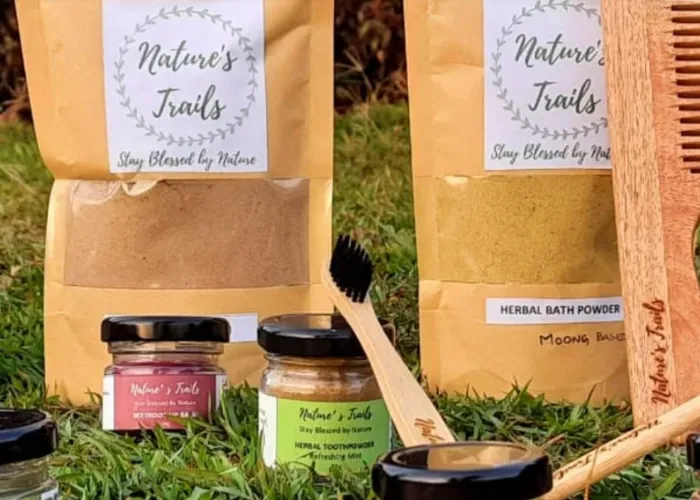 Their journey began with a realization that many so-called "natural" and "organic" products in the market weren't as pure as they claimed to be. Skin irritations, mouth ulcers, and rashes were all too common, prompting them to take matters into their own hands. At the heart of their offerings are everyday bodycare products that are gentle on your skin, free from harsh chemicals, and kind to the environment. 
A world of gifts that not only embrace the beauty of nature but also support the innovative spirit of India's emerging startups. It's more than just a present; it's a promise of sustainability, a token of originality.  They're eco-conscious and exquisitely one-of-a-kind, sourced directly from the heart of India's startup ecosystem. When you choose one of these gifts, you're not just giving a present; you're sharing a piece of the Indian entrepreneurial spirit. Let's explore unique and unforgettable gift ideas that will light up the faces of your dear ones and make this Diwali truly exceptional.
Join Our Thriving Entrepreneurial Community

Follow TICE News on Social Media and create a strong community of Talent, Ideas, Capital, and Entrepreneurship. YouTube  | Linkedin | X (Twittrer) | Facebook | News Letters