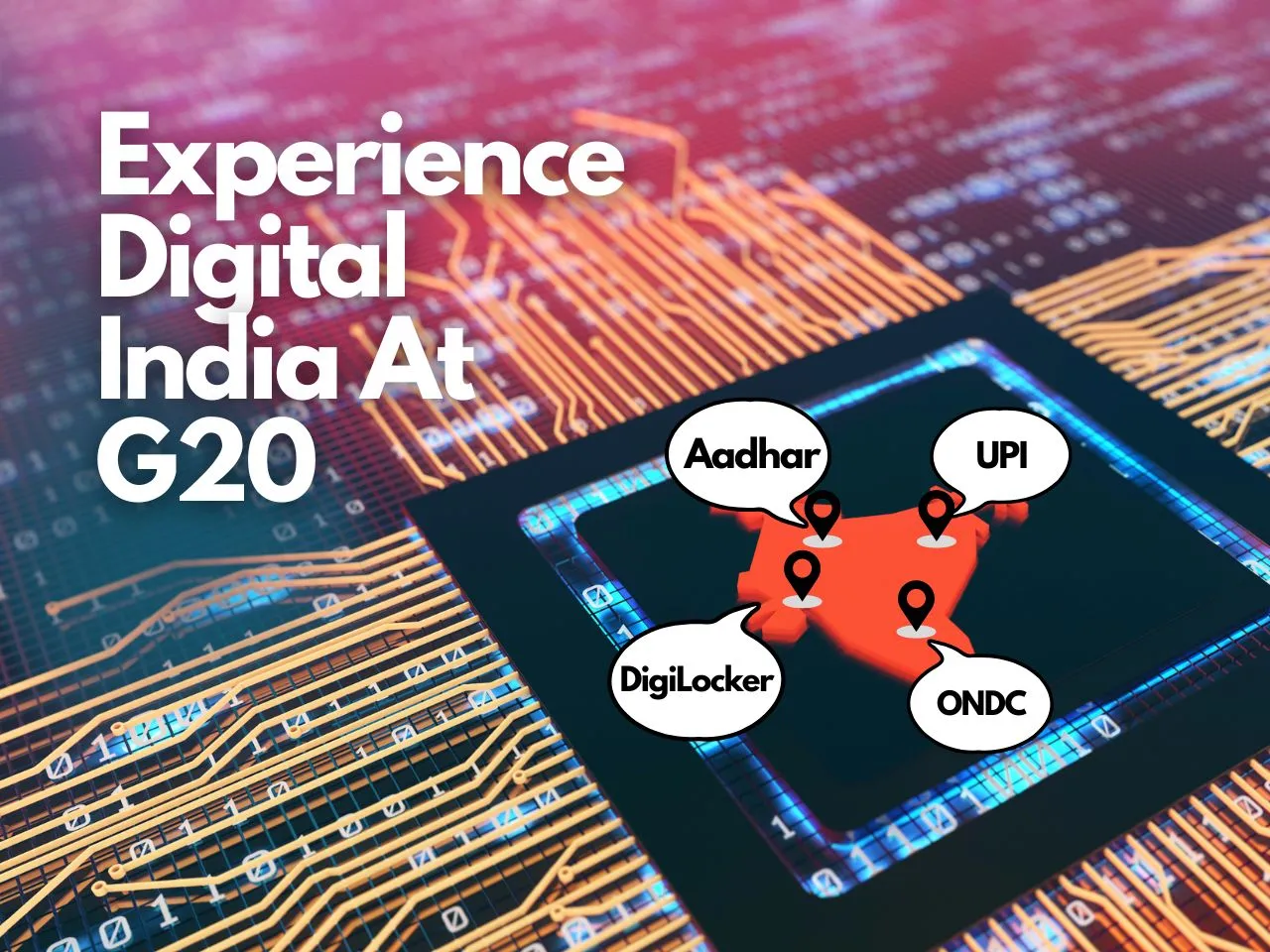 New Delhi is set to host the highly anticipated 18th G20 Heads of State and Government Summit, which will serve as the culmination of a year's worth of G20 processes and meetings. Under India's presidency, the G20 has achieved groundbreaking consensus on shaping the Digital Public Infrastructure (DPI) of the future.
As part of this historic event, the Digital India Experience Zone has emerged as a key attraction, offering G20 delegates a hands-on experience of India's successful digital transformation and Digital Public Infrastructure initiatives.
G20 Summit: A Global Convergence
The G20 Summit is scheduled to take place between September 9th and 10th, 2023, at Pragati Maidan, New Delhi. The summit will witness the adoption of the G20 Leaders' Declaration, reflecting the leaders' commitment to the priorities discussed and agreed upon during various ministerial and working group meetings throughout the year.
The success of the G20 Digital Economy Working Group (DEWG) meetings held in various Indian cities, including Lucknow, Hyderabad, Pune, and Bengaluru, has paved the way for this momentous event. Several key outcomes and deliverables emerged from these meetings, marking a significant milestone in the digital evolution of global economies.
G20's Digital Commitment
Under India's presidency, the G20 has reached consensus on essential aspects, including Digital Public Infrastructure, One Future Alliance for financing DPIs in Low- and Middle-Income Countries (LMICs), a Global DPI Repository, High-Level Principles for Supporting Businesses, a Roadmap for Facilitating Cross-Country Comparison of Digital Skills, a Toolkit for Designing and Introducing Digital Up-skilling and Re-skilling Programs, and the establishment of a Virtual Centre of Excellence Fostering Digitally-Skilled Talent.
Two knowledge products, "Accelerating the SDGs through DPI" and "The DPI Playbook," have been released as part of the G20 Indian Presidency's partnership with UNDP. These knowledge products aim to assist countries on their digital transformation journeys.
Additionally, India has signed Memorandums of Understanding (MoUs) with six countries to collaborate and share INDIA STACK, a portfolio of successful digital solutions implemented on a significant scale.
The Digital India Experience Zone
The highlight of the 18th G20 Summit in New Delhi is undoubtedly the Digital India Experience Zone. This exhibit has been established to provide G20 delegates with hands-on experience and insights into Digital Public Infrastructure and the successful implementation of digital transformation initiatives in India, impacting a significant population.
Showcasing Success Stories
The Digital India Experience Zone comprises two state-of-the-art facilities in Hall 4 and Hall 14 at Pragati Maidan. The primary aim of these zones is to showcase initiatives that promote Ease of Living, Ease of Doing Business, and Ease of Governance. Seven key initiatives have been selected to demonstrate best practices in implementing DPIs:
Aadhaar
The exhibit offers live demonstrations of Aadhaar Face Authentication Software, providing attendees with a firsthand experience of cutting-edge biometric technology.
DigiLocker
DigiLocker's role in streamlining processes and enhancing efficiency across various sectors is highlighted, emphasizing its benefits in education, finance, banking, travel, transport, real estate, legal, and judiciary.
Unified Payment Interface (UPI)
Visitors can explore the versatility and global applications of UPI, enabling seamless transactions and purchases through QR codes.
eSanjeevani
Medical professionals from various domains will provide online consultations, offering real-time health analysis and advice, along with e-prescriptions.
DIKSHA
The exhibit allows visitors to explore educational resources available on DIKSHA, making learning more accessible and engaging.
Bhashini
Experience real-time speech-to-speech translation in all Indian languages and six UN languages, fostering cross-cultural interaction.
ONDC (Open Network for Digital Commerce)
Discover how ONDC collaborates with sellers, customers, and network providers on a large scale, enhancing digital commerce.
The Digital India Experience Zone employs cutting-edge technologies, including interactive displays and virtual reality, ensuring meaningful engagement and age-appropriate content. Visitors will be guided through India's remarkable digital journey, showcasing the advancements made since 2014 and DPI's core principles.
As the world converges at the 18th G20 Summit in New Delhi, the Digital India Experience Zone stands as a testament to India's commitment to digital transformation and its determination to share knowledge and experiences with the global community. With its innovative displays and immersive experiences, this exhibit promises to leave a lasting impression on G20 delegates and international visitors alike, demonstrating the power of technology to shape the future.