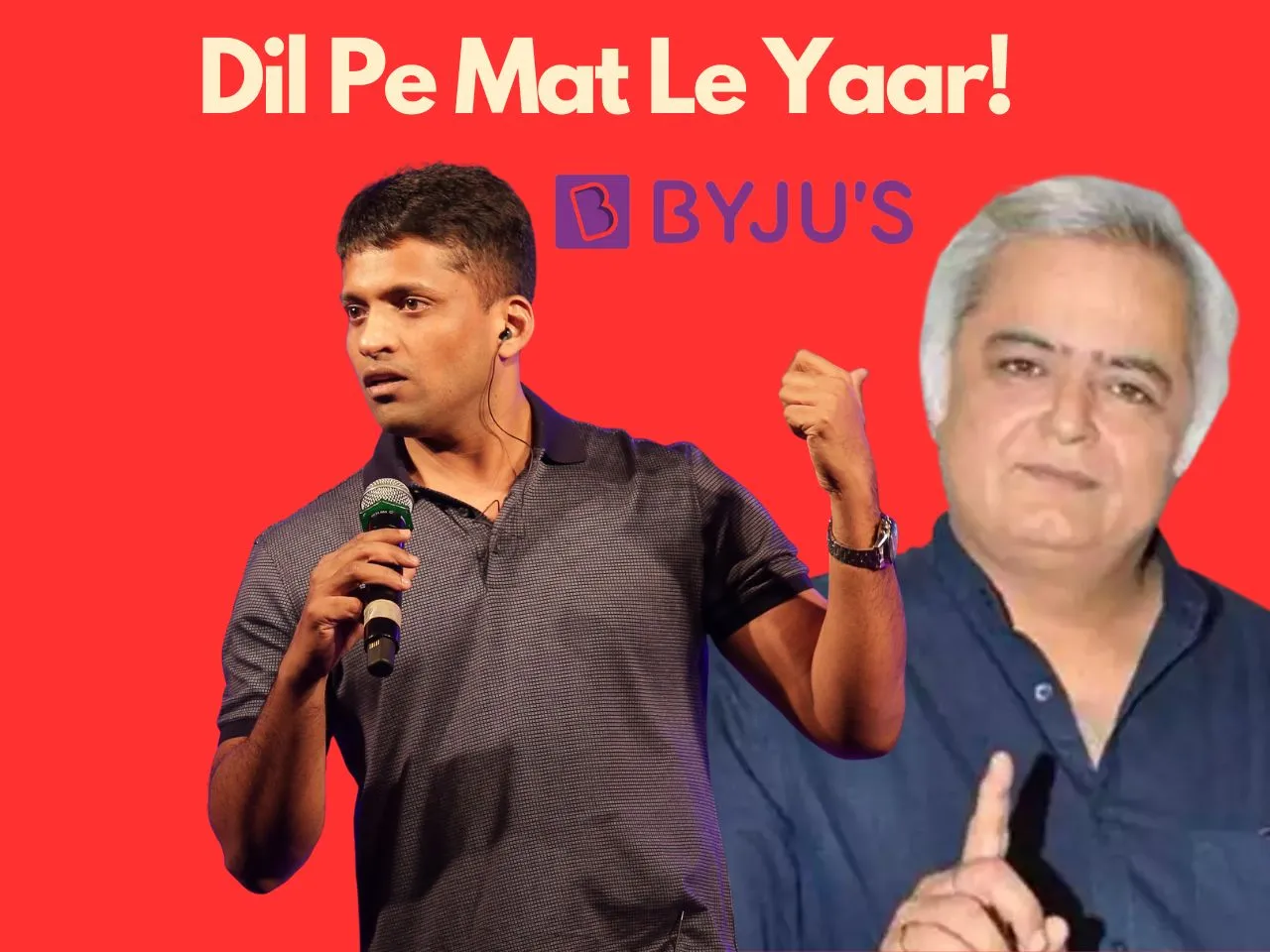 Byju's, India's leading ed-tech platform, is currently facing a series of challenges that have put the company in a difficult position. From the resignation of top executives to dipping valuation by 75% to Enforcement Directorate Raid to controversies surrounding its sales tactics, the company's troubles continue to mount. Adding on to the troubles, today Filmmaker Hansal Mehta has publicly criticized Byju's, stating "not all rags to riches stories are stories of honest intentions and legitimate wins".
What Connection Does Filmmaker Hansal Mehta Has with Byju's?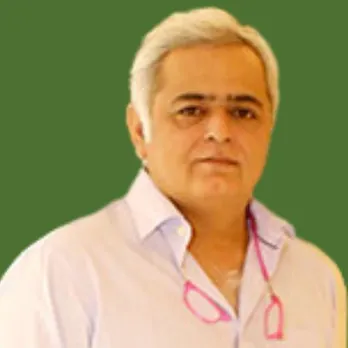 In a tweet, the Filmmaker shared his personal experience with a Byju's representative who visited his house to sell their educational programs. He expressed his dissatisfaction with the representative's attempt to convince him that his daughter was academically weak and needed Byju's products. 
Mehta eventually had to drive them out of his house. However, he faced backlash and had to delete his tweets due to the abuse he received. The tweet immediately got viral.
I'd called out Byjus when they came to my house trying to sell programs that my daughter did not need during the pandemic. They tried to convince her that she was poor academically in order to make an extra buck. I had to drive them out of my house. I was trolled for mocking the…

— Hansal Mehta (@mehtahansal) June 27, 2023
Soon Mehta's sentiment resonated with others, with Ramnivas Kumar sharing a similar experience of being approached by Byju's representatives. Kumar mentioned that although they initially showed enthusiasm and provided gadgets to his children, the experience turned out to be disappointing, leading them to withdraw. He emphasized that there are numerous free educational resources available, such as educational apps and YouTube videos, making Byju's offerings unnecessary.
The Mounting Challenges of Byju's
The crisis surrounding Byju's extends beyond individual experiences. The company is currently facing multiple battles, including regulatory compliance issues, valuation markdowns, and debt defaults. In recent days, the company witnessed the departure of its auditors and three non-promoter directors. Directors representing three significant investors in Byju's, namely Peak XV Partners, Prosus, and Chan Zuckerberg Initiative, also resigned. 
Byju's Biggest Investor Cuts Down Its Valuation Remarkably
Byju's, once hailed for its funding and remarkable growth during the COVID-19 pandemic, is now grappling with significant setbacks that have eroded investor confidence. 
Prosus, a Dutch-listed technology investor and Byju's largest investor shareholder, recently slashed the company's valuation to USD 5.1 billion, a staggering drop of over 75% from its USD 22 billion valuation last year. Additionally, Prosus reduced the value of its 9.6% stake in Byju's to around USD 493 million in the financial year ending in March. Other investors, such as BlackRock and General Atlantic, have also reduced their valuations of Byju's multiple times.
This is not the first time that Prosus has decreased the valuation of Byju's. In November 2022, the company marked down the valuation by a significant 76.7%, bringing it down to USD 5.97 billion from the previous figure of USD 22 billion in October 2022.
The report from Prosus further states that it has experienced a loss of substantial influence in Byju's and has ceased equity accounting for the company since September 2022.
Byju's Crisis: Regulatory Compliance, Valuation Markdowns, and Debt Defaults
These valuation cuts come at a time when Byju's is already facing various challenges. The company is grappling with recurrent layoffs, ongoing investigations, and legal troubles. The departure of its auditor, Deloitte, and the resignation of three investor board members have further exacerbated the company's difficulties. Moreover, Byju's is currently facing a US lawsuit related to a USD 1.2 billion loan, which follows raids conducted over suspected violations of foreign exchange laws.
To address these challenges, Byju's has assured investors that it will submit audited earnings for 2022 by September and 2023 results by December. However, it remains to be seen how the company will navigate this turbulent phase and regain the confidence of investors and the public.