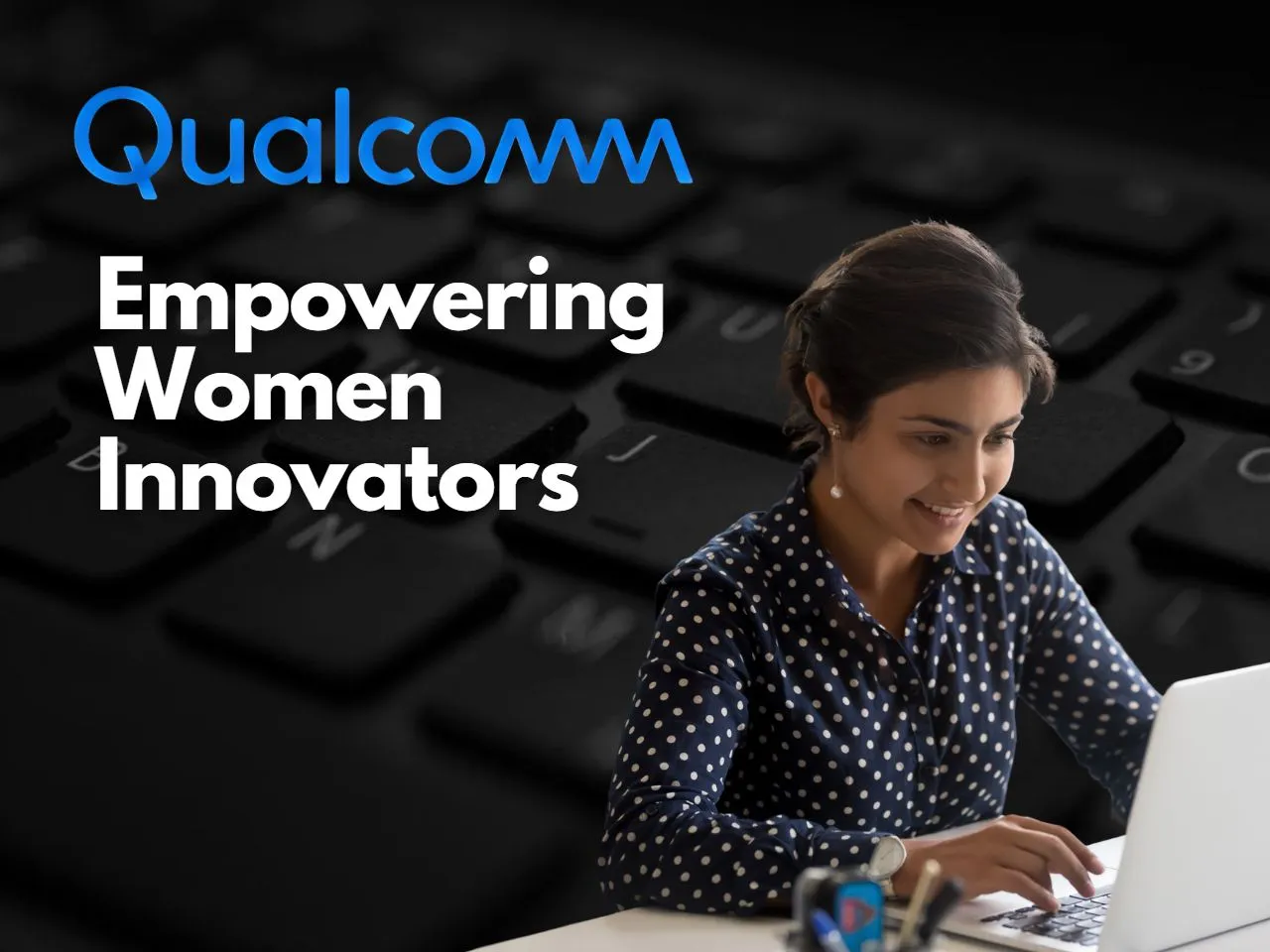 Qualcomm India has recently announced a strategic collaboration with the Women Entrepreneurship Platform (WEP), aimed at providing extensive support to eight handpicked women-founded technology startups in the country. 
What Are The Benefits Of WEP & Startups' Collaboration?
This partnership entails mentorship from industry leaders, exclusive masterclasses on vital subjects such as intellectual property (IP) and marketing, and a range of insightful resources. With the launch of the third cohort under the Qualcomm Women Entrepreneurs India Network, a remarkable initiative was introduced in 2020. 
The technology giant has already empowered 25 early-stage women-led startups over the past two years. This collaborative effort signifies a remarkable stride in boosting the entrepreneurial endeavors of female innovators in the fields of science, technology, engineering, and mathematics (STEM), creating both profitable businesses and societal impact.
What Opportunities Does WEP Offer To Startups?
Recognizing the immense potential of women-led organizations in fostering innovative problem-solving approaches, Qualcomm India aims to go beyond conventional learning experiences. By providing deep exposure to high-caliber mentors and experts from the industry, the initiative seeks to equip women entrepreneurs with the necessary tools and knowledge to succeed. 
Through this collaboration, the selected startups in the third cohort will not only gain valuable insights and guidance but also enjoy enhanced visibility within the startup ecosystem. The program culminates in a curated demo day, allowing these startups to showcase their innovative solutions to a diverse audience, including government bodies, industry leaders, venture capitalists, investors, industry associations, and accelerators.
Women's Participation in Startup Ecosystem 
Startups hold a pivotal role in driving economic growth and contributing to India's innovation goals. Acknowledging this, Anna Roy, a senior advisor at NITI Aayog, emphasizes the importance of women's participation in India's startup story. She believes that women can play a significantly larger role in shaping the country's entrepreneurial landscape than they currently do. 
By collaborating with the Women Entrepreneurship Platform, Qualcomm India aims to bridge the gender gap and empower women to take charge of their entrepreneurial aspirations. The WEP, initially incubated at NITI Aayog and now operating as a public-private partnership initiative with an independent governance structure, has emerged as a critical catalyst in supporting women-led startups and fostering an environment conducive to their success.
Future Of Women Entrepreneurs in India
The collaboration between Qualcomm India and the Women Entrepreneurship Platform marks a significant milestone in fostering the growth of women-led startups in the country. By offering valuable mentorship, exclusive masterclasses, and networking opportunities, this partnership aims to unlock the immense potential of female innovators in science, technology, engineering, and mathematics. With the third cohort of selected startups set to benefit from increased visibility and connections within the startup ecosystem, India is poised to witness a surge in women's participation and contribution to the entrepreneurial landscape. 
Through this initiative, Qualcomm India and the Women Entrepreneurship Platform are championing gender equality, paving the way for a future where women entrepreneurs thrive, create profitable businesses, and drive positive societal change.