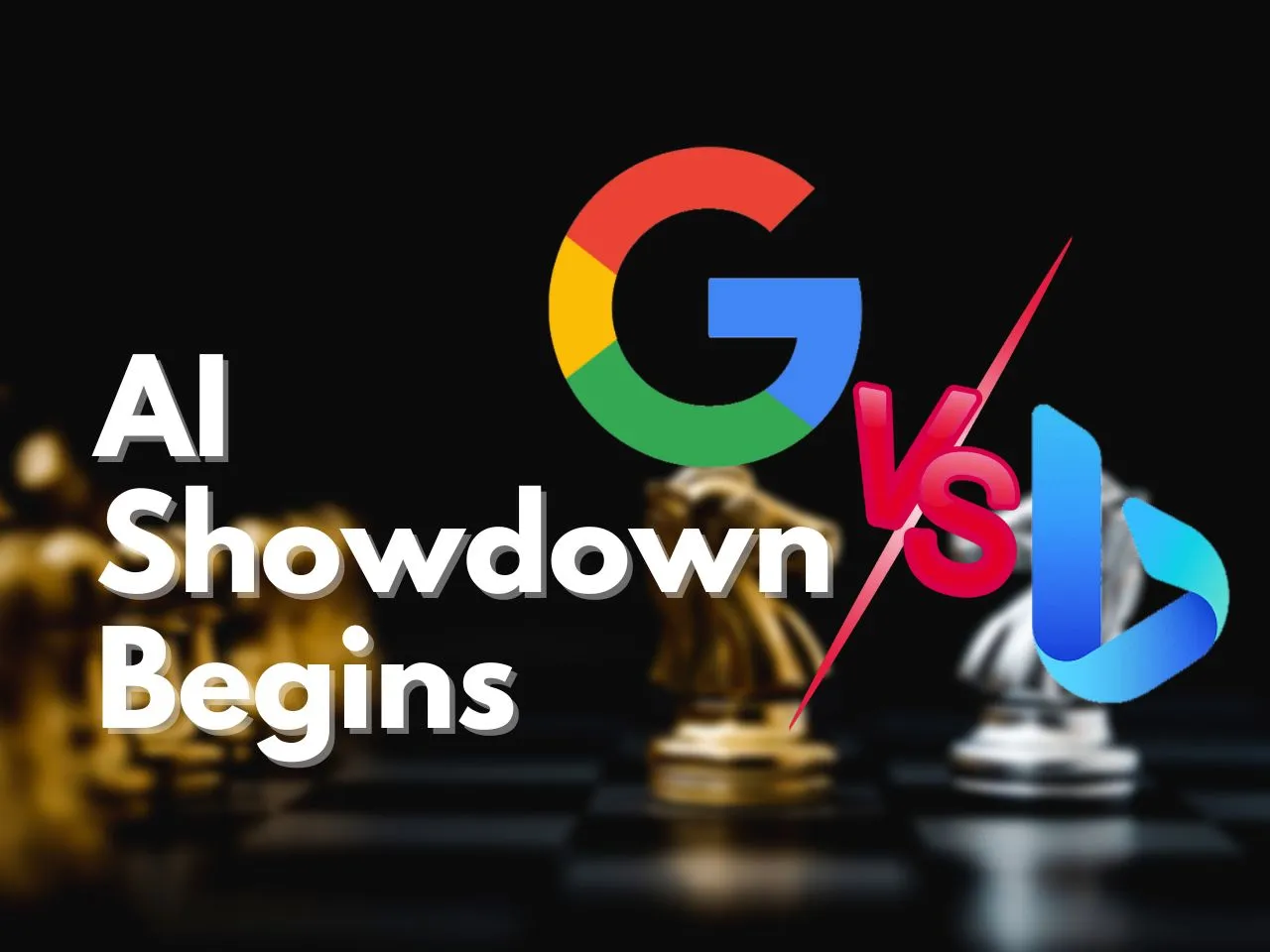 In the ongoing battle of the tech titans, Microsoft has gained a significant edge over Google in the field of artificial intelligence (AI), thanks to its strategic partnership with OpenAI. Microsoft's move to invest in OpenAI earlier this year has proven to be a game-changer, propelling the company to the forefront of the AI industry in 2023.
The integration of OpenAI's cutting-edge GPT-4 large language model into Microsoft's product portfolio has had far-reaching implications. Notably, Bing search engine and the Azure cloud platform now boast the powerful AI capabilities of OpenAI's technology, revolutionizing two major industries simultaneously.
However, the recent announcements made by Microsoft at its Build 2023 developer conference indicate that the integration goes both ways. OpenAI will introduce a Bing plug-in to ChatGPT, the popular online chatbot created by OpenAI. This move has the potential to redirect the chatbot's massive user base of 100 million monthly users away from other search engines, and that spells trouble for Google, owned by Alphabet Inc. 
Bing's Breakthrough: How ChatGPT Integration Boosts Microsoft's Search Engine
The transformation of Microsoft's vision for search has taken it to new heights. Historically overshadowed by Google, Bing has struggled to compete, holding a mere 2.8% market share in the global internet search industry compared to Google's dominant 92.8%. However, since the integration of ChatGPT into Bing, Microsoft has rapidly reshaped the search landscape. While Google presents users with a list of links to sift through, prompt-based tools like ChatGPT provide direct answers to user queries, creating a faster and more convenient search experience.
Since the launch of the Bing-ChatGPT collaboration in February, Microsoft reports a staggering eight-fold surge in downloads of the Bing mobile app. Estimates suggest that in just the first two weeks after the launch, the app amassed nearly as many downloads as it did throughout the entirety of 2022. Despite these significant strides, Microsoft still faces the daunting task of dethroning Google, which is deeply entrenched across billions of mobile devices and personal computers by default.
Nevertheless, Microsoft remains undeterred by this challenge. At the Build conference, the company announced the integration of Bing into ChatGPT via a new plug-in. With this integration, when users enter queries into ChatGPT, the chatbot can directly retrieve the most up-to-date information from the internet through Bing. Moreover, the answers provided by ChatGPT will feature citations with links to web results generated by the Bing search engine.
Microsoft vs. Google: The Battle for AI Supremacy Intensifies with OpenAI Partnership
Considering ChatGPT's 100 million unique monthly users and the considerable web traffic data of OpenAI's website with 1.8 billion monthly visits, the integration of Bing into ChatGPT has the potential to boost Bing's monthly user base by 9%. This development poses a threat to Google's dominance.
However, the Microsoft-OpenAI relationship is set to deepen even further. The two companies are committed to achieving full interoperability, allowing AI plug-ins developed for Bing to also function with ChatGPT. This collaborative approach is already attracting innovations from various organizations. Real estate technology companies like Redfin (NASDAQ: RDFN) and Zillow Group, as well as travel giants Expedia and Tripadvisor, have begun launching plug-ins to enhance the ecosystem.
For instance, using the Redfin plug-in, users can describe their ideal home to Bing, which will then retrieve suitable listings, saving hours of manual searching through real estate websites. Similarly, the Expedia plug-in assists users in planning trips through conversation, eliminating the need to navigate multiple websites.
The interoperability of Microsoft's platforms, including Dynamics, Office 365, and Windows, through the AI-powered assistant Copilot, extends the reach even further. Users can leverage Copilot, which runs on large language models like ChatGPT, to write drafts in Microsoft Word, further reducing the reliance on external search engines. Considering that over 1 billion people use Office 365 software, this integration has the potential to divert substantial traffic away from Google.
Microsoft estimates that the digital advertising industry generates around $500 billion in annual revenue, with search engine advertising accounting for $200 billion of that total. Hence, every percentage point of market share gained by Bing from Google could translate into an additional $2 billion in annual revenue for Microsoft. Moreover, the in-app AI tools developed by Microsoft may disrupt Google's ability to generate search revenue by diverting traffic away from the search engine giant.
From Underdog to Contender: How Microsoft's Bing Challenges Google's Search Dominance
While Google is developing its own chatbot called Bard to rival Bing's ChatGPT-powered system, it was released to the public only a few weeks ago. Given the rapid pace at which AI progresses, lagging behind Bing by months could prove detrimental to Google's efforts to catch up. So far, Bard has failed to generate the same level of enthusiasm as ChatGPT, which bodes well for Microsoft's aspirations in the AI battle.
Microsoft's partnership with OpenAI has propelled it ahead in the race for AI dominance against Google. The integration of OpenAI's technology into Microsoft's products, particularly with Bing and ChatGPT, has transformed the search experience and attracted millions of users. With further interoperability and innovative plug-ins, Microsoft aims to expand its market share, posing a significant challenge to Google's long-standing dominance in the industry. As the battle of the tech titans continues, Microsoft appears to have the upper hand in the battle of AI.