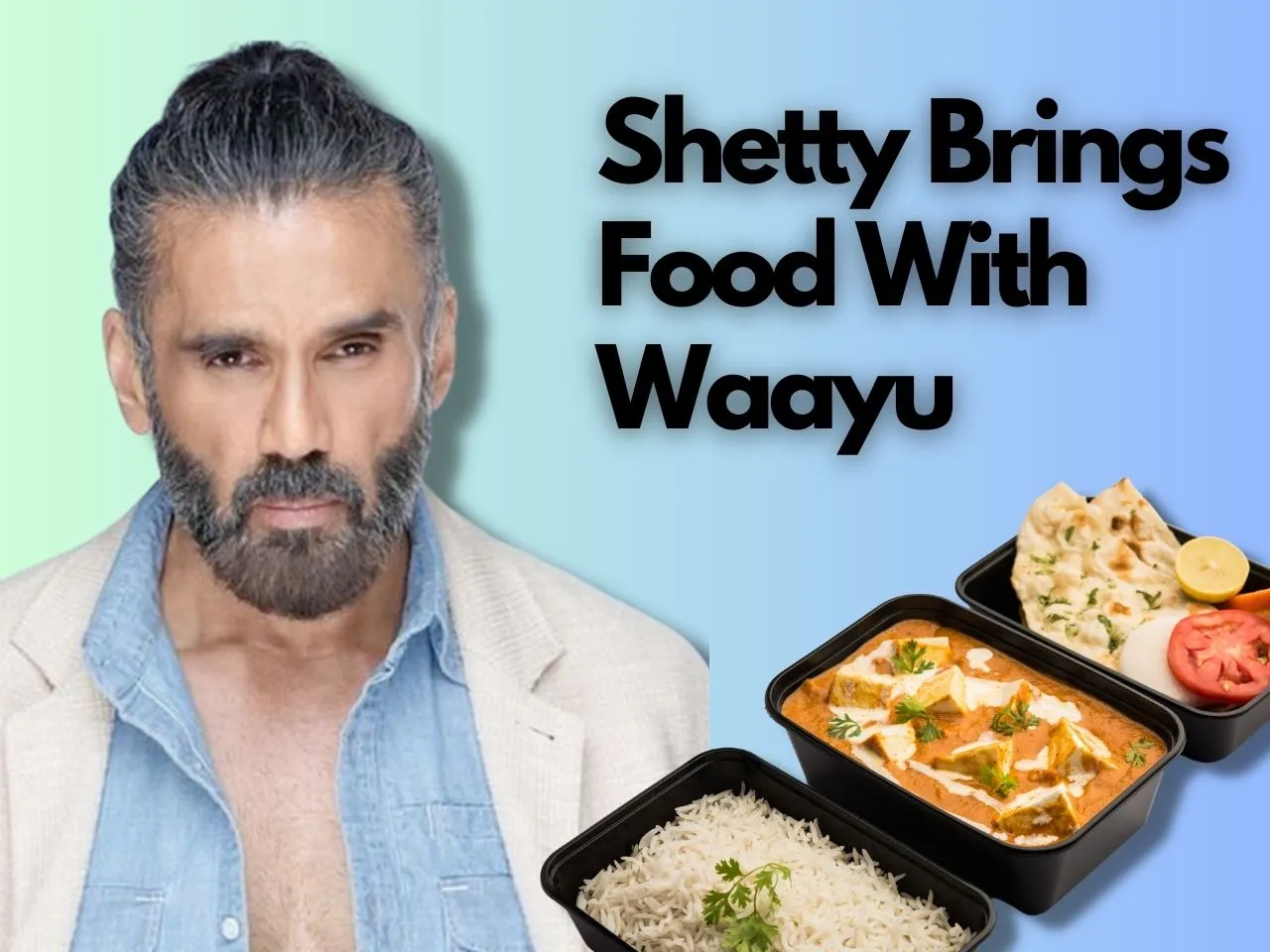 Bollywood actor Suniel Shetty is making waves in the tech industry as he launches a new online food delivery service in Mumbai. The app, called Waayu, is backed by the Indian Hotel and Restaurant Association (AHAR) and aims to address the issues faced by restaurants and customers with current food delivery aggregators. 
Waayu: Suniel Shetty's Food Delivery Startup
Shetty is not only the brand ambassador but also an investor in the company, adding to the buzz around this new venture. With more than 1,000 eateries in Mumbai already accessible through the platform, Waayu promises to be a game-changer in the industry, offering affordable, hygienic, and timely food delivery options.
Waayu claims to offer food at 15% to 20% lower prices than other aggregators. The app promises to address common complaints from both restaurants and customers about online food delivery services, including high commissions, biased reviews, low quality, and poor customer service.
The app is developed by Destek HORECA, a company founded by IT entrepreneurs Anirudha Kotgire and Mandar Lande. Waayu is supported by the Indian Hotel and Restaurant Association (AHAR) and other trade associations. More than 1,000 restaurants in Mumbai, including popular eateries such as Bhagat Tarachand, Mahesh Lunch Home, Banana Leaf, and Shiv Sagar, can be accessed through the app.
How Waayu Food Delivery Works?
One of the biggest advantages of Waayu is that it does not impose commission fees on restaurants, enabling them to offer more value and competitive prices to customers. The platform aims to overcome common issues such as high pricing, delayed deliveries, poor hygiene, and substandard quality by offering customers affordable, timely, hygienic, and high-quality food.
Founder Anirudha Kotgire said, "WAAYU app will transform the online food delivery industry by embracing a commission-free model. We have 16 revenue streams, but not all will kick in from the beginning. We will have a fixed fee deal with the restaurants at an introductory price of Rs. 1,000 per month per outlet. Later, it will be increased to Rs. 2,000 a month. There is no per-order commission."
Suniel Shetty, a Bollywood actor and entrepreneur, is not only serving as the company's brand ambassador but also owns stock in the company. Waayu plans to connect to the Open Network for Digital Commerce (ONDC) to expand its reach.
How To Use Waayu Food Delivery App?
Waayu offers two versions of its app: Waayu Delivery Partner for delivery executives and Waayu for customers. Here's how you can use Waayu as a customer:
Download the Waayu app from the Google Play Store or visit the website waayu.app on your browser.
Sign up or log in with your phone number or email address.
Enter your location or allow the app to access your GPS.
Browse through the restaurants and menus that deliver to your area. You can also filter by cuisine, rating, price, or offers.
Select the dishes you want to order and add them to your cart. You can also customize your order with preferences or special instructions.
Review your order and proceed to checkout. You can choose to pay online or by cash on delivery. You can also apply any coupon codes or discounts if available.
Confirm your order and wait for the confirmation message from the restaurant. You can also track your order status and estimated delivery time on the app or website.
Receive your order from the delivery executive and enjoy your food. You can also rate and review your experience on the app or website.
With the commission-free model, Waayu offers a win-win solution for both restaurants and customers. The app's user-friendly interface and easy-to-use features make it a promising player in the online food delivery market.