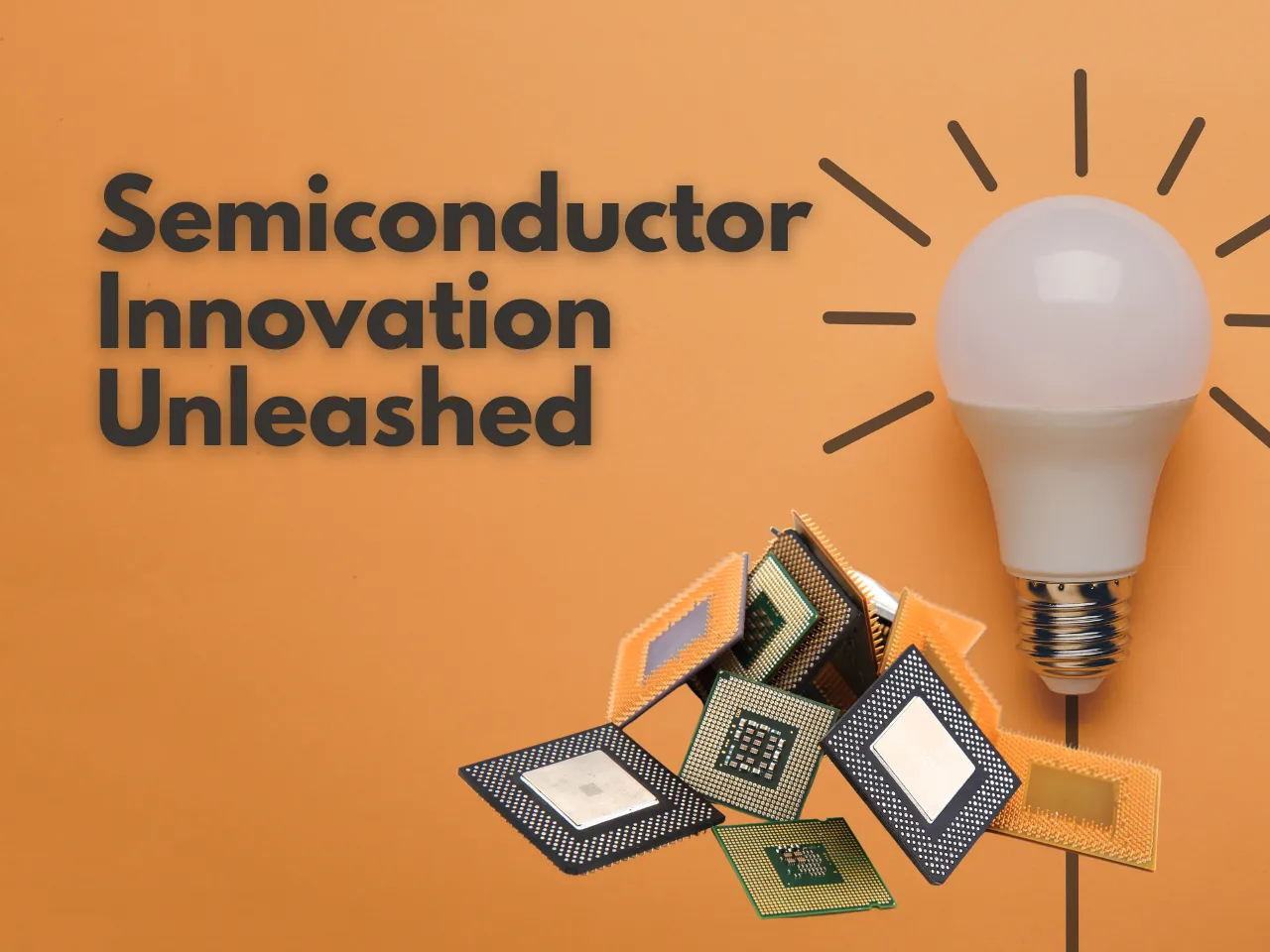 The world of technology is in a constant state of evolution, and at the heart of this innovation are semiconductor chips. These tiny pieces of silicon are the brains behind our devices, from smartphones to autonomous vehicles. The future of technology heavily relies on the continuous development of these chips, and for that, we need fresh minds and brilliant ideas. 
If you are a technology startup focusing on IP, processor development, semiconductor fabless ASIC design, or embedded product development, you have a golden opportunity to be a part of something big – the Semiconductor Startup Incubation & Acceleration Program 2023.
What is the Semiconductor Startup Incubation & Acceleration Program?
The Semiconductor Startup Incubation & Acceleration Program 2023 is a collaborative initiative between NXP Semiconductors, the FabCI incubator at IIT Hyderabad, and the Ministry of Electronics and Information Technology (MeitY). Its primary purpose is to identify, facilitate, mentor, and establish semiconductor and IP design startups across India. The program is designed to provide support in various key areas.
1) Idea Validation & Visibility - One of the most challenging aspects of launching a semiconductor startup is validating your ideas and making them visible to potential investors and partners. This program offers the resources and mentorship needed to transform your concepts into concrete plans.
2) Support - Starting a semiconductor venture requires substantial support, both financially and in terms of resources. The program offers comprehensive support to startups, ensuring they have the necessary backing to take their ideas to the next level.
3) Mentoring & Coaching - The right mentorship can be the difference between a struggling startup and a successful one. The Semiconductor Startup Incubation & Acceleration Program connects startups with experienced mentors who can guide them through the intricacies of the semiconductor industry.
4) Access to Relevant Ecosystem - Innovation thrives in an ecosystem that fosters collaboration and interaction. This program provides startups with access to a relevant ecosystem, allowing them to network with industry experts and potential partners.
Who Can Participate?
To be a part of this exciting opportunity, your startup should meet certain eligibility criteria:
A. Which Startups are eligible:  
Semiconductor Chip Design Startups
IP Design Startups
Design Services with a focus on AI, ML, IoT, 5G, Edge Computing, Functional Safety, Human Machine Interface, IoT Security, Motor Control, Ultra-Wideband, Voice, Wifi-6, RISCV, Quantum
B. Which are the focused Industry Areas:
Automotive
Industrial
Communication Infrastructure
Mobile
Smart City
Smart Home
C. Stage of Development
The startup can be anywhere from the Minimum Viable Product (MVP) stage to the Pilot trial stage. In other words, it's open to startups at various stages of development.
D. Scalability
Your startup must have a high potential to scale. This means you should have intellectual property (IP) or a clear competitive advantage addressing a large potential market.
How to Apply? 
To apply for the program, interested startups who meet the eligibility criteria can visit the official website or click here and follow the application guidelines provided there. 
Startups in semiconductor chip design, IP design, and related design services are encouraged to participate. The program has specific industry focus areas, including automotive, industrial, communication infrastructure, mobile, smart city, and smart home.
Incentives for Participants:
The Semiconductor Startup Incubation & Acceleration Program 2023 offers a range of incentives to support your startup's growth. This program provides an opportunity to win a grand prize of Rs 1 crore with various other incentives. 
Mentorship: 5 winning startups will receive over 50 hours of mentorship. NXP Semiconductors will assign at least two close-knit mentors with technical and market expertise to guide the startups during the cohort time period.

Access to EDA Tools: Startups will gain access to a full suite of Electronic Design Automation (EDA) tools and Market-Worth Package (MWP) access from FabCI Incubator. This support is valued at approximately Rs 1 crore per startup.

NXP as a Trusted Industry Partner: NXP Semiconductors will become a trusted industry partner for startups, offering assistance with idea validation, market access, and networking reach.

Access to NXP India Site Post-Silicon Lab: Startups will have enablement on a need basis, ensuring they can take advantage of NXP's resources.

Thought Leadership Sessions: Participating startups will have the opportunity to engage with Subject Matter Experts at NXP, gaining insights that can be pivotal in their growth journey.

Demo Day: Startups will also get the chance to showcase their innovations at NXP Demo Day, gaining visibility with industry investors and NXP experts. This event will mark the conclusion of the program.
The Semiconductor Startup Incubation & Acceleration Program 2023 offers a unique opportunity to access mentorship, resources, and industry partnerships that can accelerate your growth. By fostering innovation and supporting startups, this program is a stepping stone toward India's vision of self-reliance in semiconductor chip design. Don't miss out on the chance to be a part of this groundbreaking initiative.