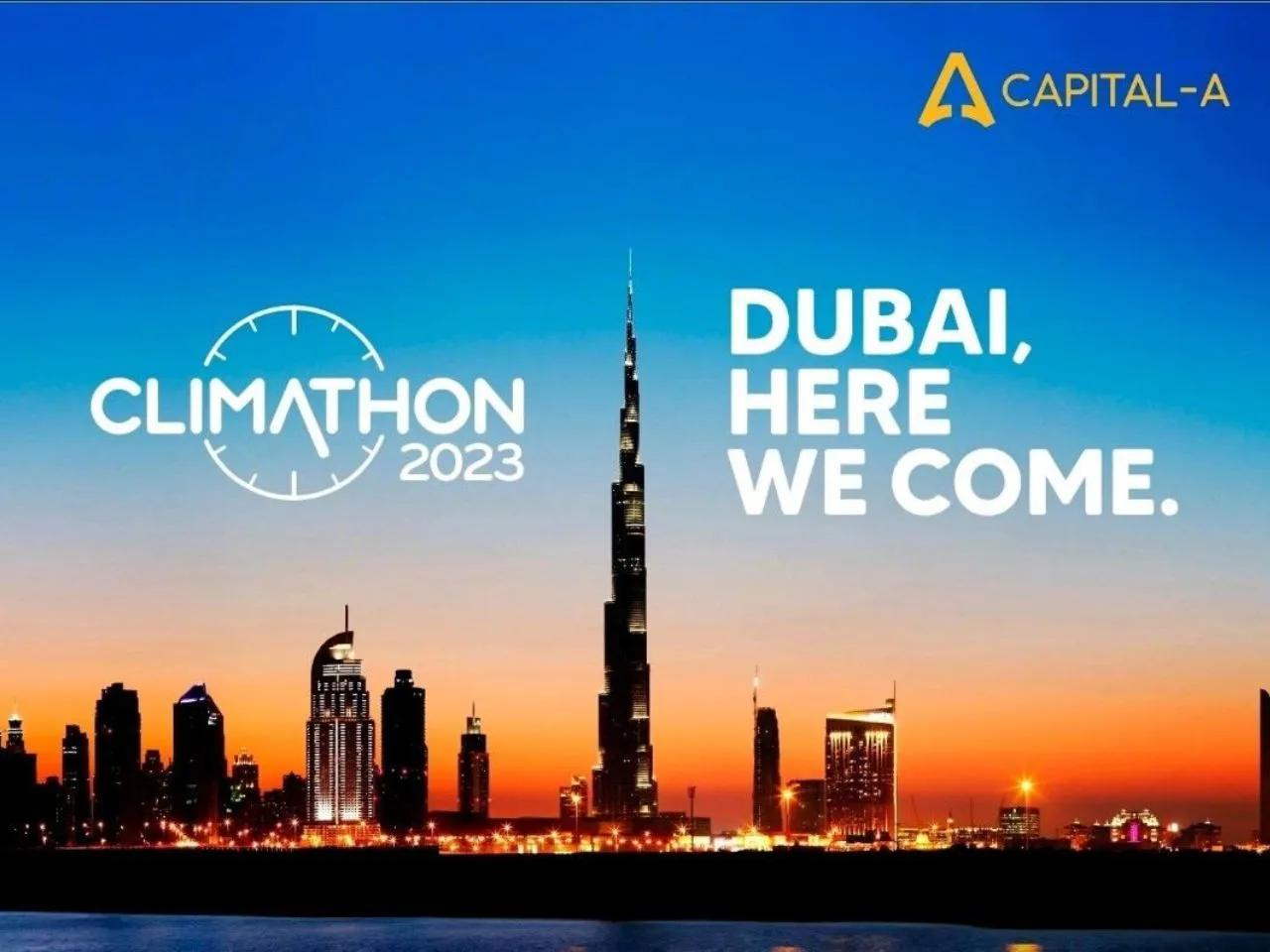 Capital-A, a renowned venture fund specializing in early-stage startups, is thrilled to unveil the highly anticipated Climathon Dubai 2023. This exceptional event, poised to take place on September 6, 2023, at the prestigious Taj, Business Bay, Dubai, marks Capital-A's entry into the Middle East and India's climate tech landscape. Climathon Dubai 2023 is set to unite visionary venture capitalists, pioneering founders, and key ecosystem stakeholders for a day of collaborative dialogue and action.
Empowering Climate Innovation Through Finance
Climathon Dubai 2023 is a groundbreaking initiative aimed at shaping a sustainable future while fostering fintech advancements. Capital-A's mission is to catalyze meaningful change by nurturing collaboration and driving practical solutions to the pressing global issue of climate change. The event will also provide valuable insights to Dubai's venture capitalists regarding the burgeoning ClimaTech opportunities in India.
Founder and Lead Investor of Capital A, Ankit Kedia, expressed his enthusiasm about Climathon Dubai: "With Climathon Dubai, we aim to explore the intersections of climate technology and financial innovation and address the pressing global challenge of climate change. The idea is to leverage the potential of fintech to create a better world and become a catalyst for real change. Together, we'll explore the synergy between climate innovation and financial technology, paving the way for a world that's both greener and more technologically advanced."
Unlocking Untapped Potential in Climate Tech
The climate tech sector presents massive untapped potential, poised to surpass most other markets in the years to come. Capital-A is leading the charge to transform the climate tech ecosystem, setting new standards for innovation and commitment. Through strategic investments, partnerships, and a forward-thinking approach, the firm is nurturing startups and ventures focused on sustainable energy, carbon capture, circular economy, and beyond.
Building on Climathon'23 Success
Ankit Kedia elaborated further: "Climathon'23, held in Bengaluru, set the stage for what we will be accomplishing with Climathon Dubai. About 37 trailblazing startups showcased their game-changing ideas, and we witnessed firsthand the potential of innovation to drive sustainable change. The event in Dubai will be an extension of what transpired therein and serve as a bigger platform for like-minded startups to converge."
Networking and Insights
Participants in Climathon Dubai 2023 will have the unique opportunity to network with venture capital funds and the climate tech ecosystem in Dubai. They will also gain insights into the exciting outcomes of the inaugural Climathon'23, where startups redefined climate tech innovation.
Commitment to Green Tech
Capital-A has already made significant climate investments in various startups, including Chargeup (focused on Battery-as-a-Service), Oorja (focused on Predictive Analysis for Battery performance), and Entuple E-Mobility (specializing in EV Powertrain and motor technology). These investments underscore the VC firm's unwavering commitment to making a positive impact in the green-tech ecosystem and supporting innovative solutions to combat environmental challenges.
Climathon Dubai 2023 promises to be an event where game-changers convene, ideas ignite, and the future takes shape. Join Capital-A and other industry leaders as they embark on a journey towards a world where climate innovation and financial technology intersect to create a lasting impact.