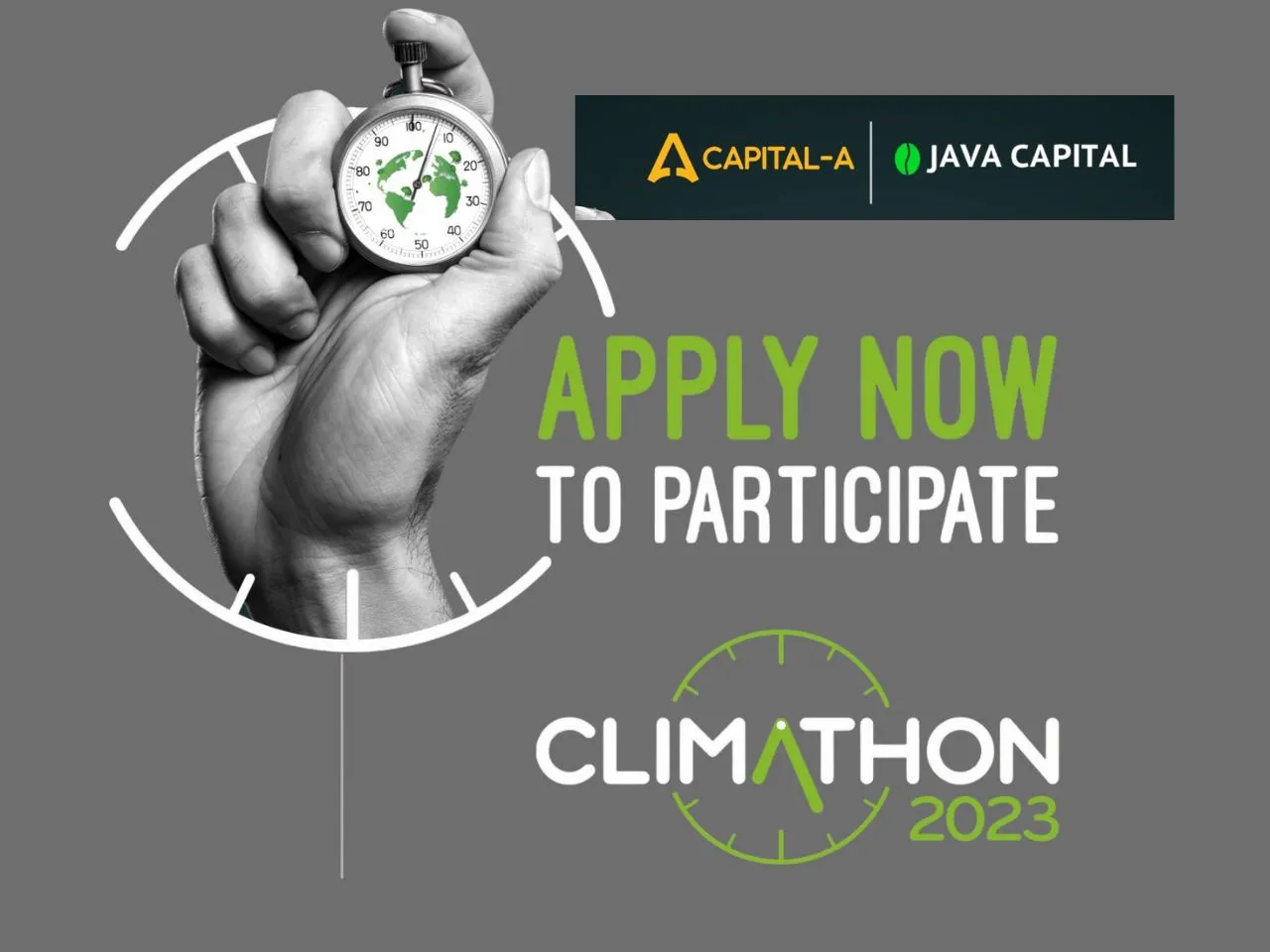 Java Capital and Capital-A are collaborating to host the inaugural edition of Climathon'23, an unprecedented 24-hour Pitchathon exclusively designed for climate-tech startups in India. This groundbreaking initiative aims to provide Indian entrepreneurs in the climate tech space with an extraordinary opportunity to pitch their early-stage startups and secure investments of up to $1 million. Climathon'23 will be held on the 5th and 6th of July 2023 in Bangalore, underscoring India's commitment to driving climate awareness, fostering innovation, and generating substantial investment prospects for startups in the climate sector.
Untapped Potential in India's Climate-Tech Sector
India has seen minimal investments in green-tech startups, with approximately $1 billion invested primarily by NGOs, governments, early-stage VCs, and other ESG entities. However, this also highlights the enormous untapped potential within India's climate-tech sector, which is on par with global counterparts.
Major Investments by Java Capital and Capital-A
Java Capital and Capital-A, recognizing the immense potential in the sector, have made significant investments in their respective companies, including The ePlane Company, Sudo Foods, Okulo Aerospace, Matchlog, Tan90, Bambrew, Chargeup, Oorja, and Entuple E-Mobility. These investments exemplify their dedication to making a difference in the green-tech ecosystem and supporting innovative solutions to combat environmental challenges.
Breaking Barriers: A Unified Mission
Vinod Shankar, Partner at Java Capital, emphasized the unity between climate change urgency and startup innovation. "Through Climathon'23, we are breaking down the barriers between two worlds: the urgent reality of climate change and the realm of startup innovation. It's no longer a separate agenda; it's about one earth and one shared mission. We invite entrepreneurs and startups passionate about creating an impact on climate change to join us in this transformative journey."
Ankit Kedia, Founder & Lead Investor at Capital-A, highlighted the significance of the event's timeframe. "Although 24 hours may not suffice to address the highly significant challenge of climate technology, it undoubtedly represents our climate endeavor to bring together entrepreneurs who share a common vision in this field and provide early support to nurture their entrepreneurial spirit. We believe that new-age entrepreneurs possess remarkable ideas and an unwavering determination to contribute to these purpose-led investment opportunities!"
Pitchathon Focus Areas and Evaluation Criteria
Climathon'23 is tailored specifically for climate tech entrepreneurs, especially those building startups around Energy Transition, Advanced/Alternate Materials, Circular Economy/Waste Management, Climate Finance, ESG/SDG, Agriculture/Food Systems, Green Buildings/Construction, Carbon Capture & Storage, Mobility, and Transport.
During the event, Java Capital and Capital-A will attentively listen to sustainability-focused pitches for an uninterrupted 24-hour period in person at Bengaluru. The startups' presentations will be evaluated based on criteria such as innovation, market potential, scalability, and environmental impact.
Opportunities for Winning Startups
The winning startup(s) of Climathon'23 will secure substantial funding and gain exposure to a global network of investors, mentors, and industry leaders. In addition, they will have the chance to connect with like-minded peers, engage in meaningful discussions, and forge strategic partnerships that can propel their ventures to new heights.
Participate and Shape a Sustainable Future
Whether you are an aspiring entrepreneur seeking to make a difference in the fight against environmental challenges or an existing startup looking for guidance and funding opportunities, Climathon'23 is the platform for you. Join the movement to shape a sustainable future by visiting for more information about Climathon'23 and how to participate.