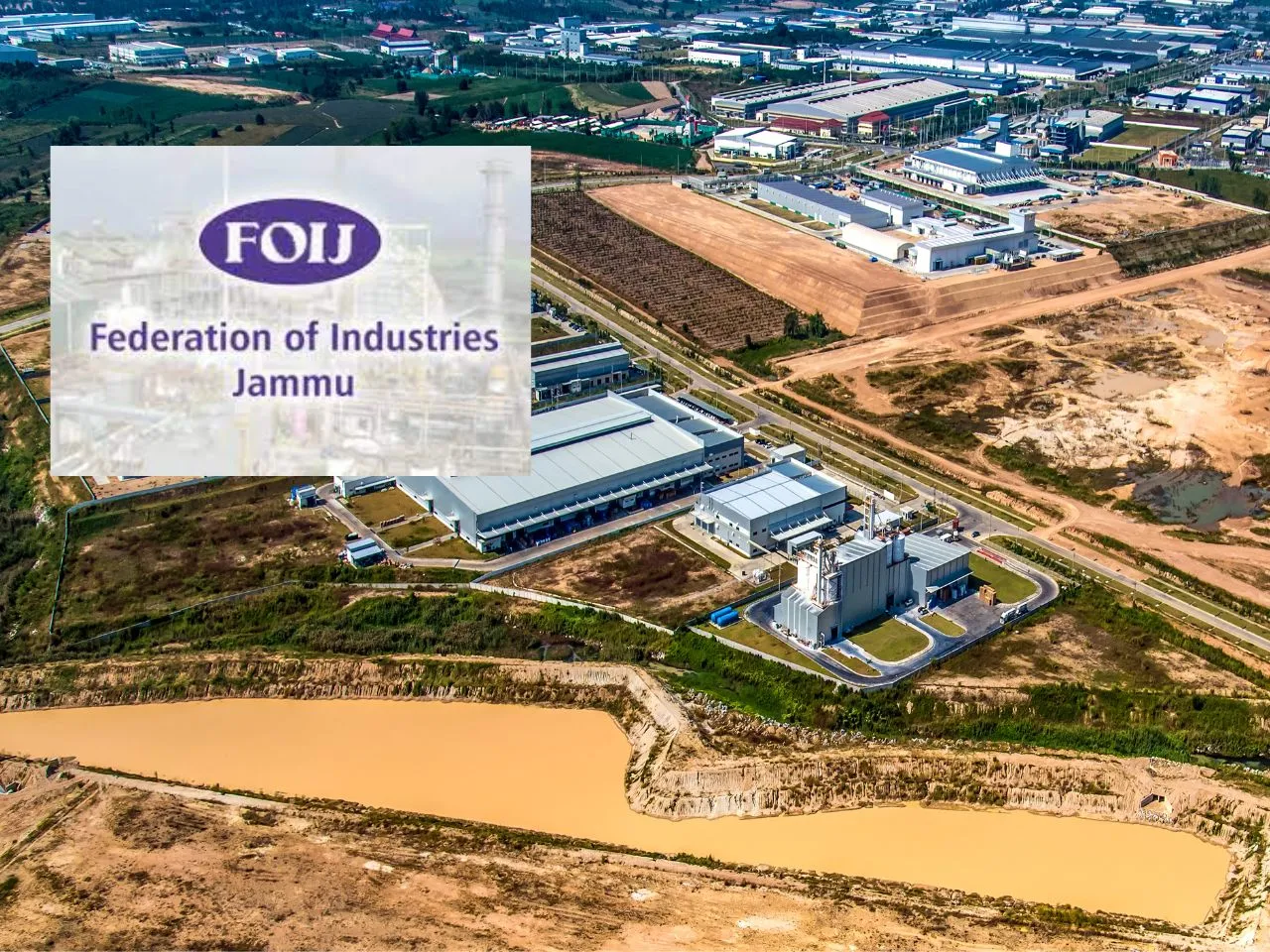 The local industries including the micro, small and medium enterprises (MSMEs) from Jammu and Kashmir (J&K) are taking their investment plans to other states mainly due to non-availability of developed industrial lands. The Federation of Industries Jammu (FOIJ) has raised this issue seeking attention of the Lt Governor of J&K Manoj Sinha.
Concerns Over Industrial Investments Flowing Away from J&K
J&K is witnessing a significant flight of industrial investment to other states, and the Federation of Industries Jammu has drawn the attention of Manoj Sinha, Lt Governor of J&K, to address the issue of non-availability of developed industrial land for prospective investors, the Federation said in a press release today.
This lack of availability, coupled with the presence of ready-to-use developed industrial land and fiscal incentives in other states, has led to a concerning trend of industrial investments flowing away from J&K.
Highlighting the issue, Mr Lalit Mahajan, Chairman, FOIJ, expressed his concerns with the Lt Governor in this regard.
Importance of the New Central Sector Scheme 2021
Mr Mahajan emphasized the importance of the recently introduced New Central Sector Scheme 2021, which was notified by the Government of India on February 18, 2021, and was implemented from April 1, 2021.
The scheme has received a massive response from prospective investors, who are seeking thousands of kanals of land for their industrial and service sector investments. 
Mahajan said, "However, to date, only a few units have been able to register and avail themselves of the benefits, amounting to approximately Rs. 7,000 crores, out of the total allocation of Rs. 28,400 crores as per the NCSS 2021. The registration process to avail the benefits will remain valid until March 31, 2025."
Pending Investment Proposals and Lack of Infrastructure
FOIJ highlighted that investment proposals worth thousands of crores are pending with the Industries Department. However, due to the non-availability of developed industrial estates with the necessary infrastructure for industrial use, prospective investors are unable to register on the Industries Department portal. This obstacle arises from pending lease deed documents required for the allotment of land in the notified industrial areas under development.
Hardships Faced by Existing Industrial Units
Additionally, existing working industrial units are facing hardships due to the non-availability of fiscal incentives on par with the benefits offered to new investors under the NESS-2021. This disparity may lead to several units considering the closure of their operations in the near future, potentially resulting in mass-scale retrenchment of industrial workers. 
Moreover, the lack of developed land puts a question mark on employment opportunities for local youth. Prospective investors may decide to shift their projects to other states to avoid cost escalation caused by delays in the allotment of industrial land, FOIJ said.
The Federation of Industries Jammu has urged the J&K Government to consider their plea for granting fiscal incentives at par with the New Central Sector Scheme 2021 to existing working industrial units and units undergoing substantial expansion. 
Additionally, the federation has also called for the allocation of necessary funds and issuance of directives to expedite the completion of proposed industrial estates on a war footing. This timely completion, FOIJ said, will provide land to prospective investors within specified timeframes.
The addressal of these issues, FOIJ said, will safeguard existing industrial units, prevent job losses, and create a favorable environment for industrial growth and economic development in the region.