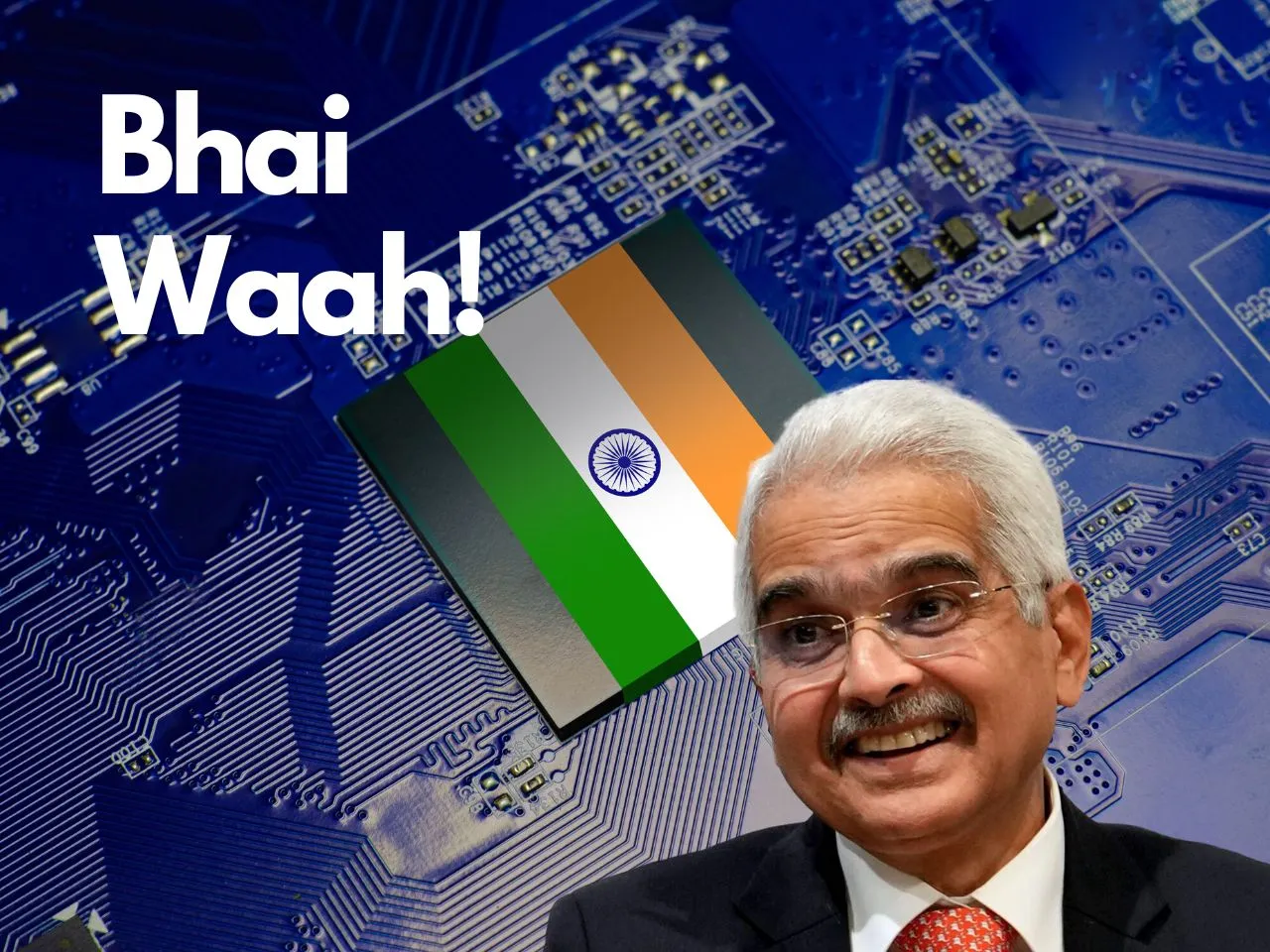 RBI Governor Dr. Shaktikanta Das Addresses Global Fintech Festival, Emphasizes the Role of Digital Public Infrastructure and Policy Initiatives in Transforming Financial Landscape
Globally, the FinTech sector currently contributes USD 245 billion annually, comprising a modest 2% share of the global financial services revenue. The projections indicate that by 2030, this figure is expected to soar to a staggering USD 1.5 trillion per year.
Governor's keynote address at the Global Fintech Festival 2023 https://t.co/Af07bZxjln

— ReserveBankOfIndia (@RBI) September 6, 2023
How Startups Made Financial Services Faster?
Startups have taken center stage in reshaping the traditional financial services sector, ushering in a remarkable era of innovation. With their disruptive technologies and fresh ideas, startups have made financial services faster, more cost-effective, efficient, and accessible.
In India too, the FinTech industry is poised to generate approximately USD 200 billion in revenue by 2030, potentially accounting for 13% of the global FinTech industry's total revenue. These projections underscore the growing significance of India's FinTech sector.
Dr. Shaktikanta Das delivered an insightful address at the Global Fintech Festival in Mumbai, where he discussed the profound changes in the financial landscape driven by the emergence of FinTech companies. 
With a focus on the role of Digital Public Infrastructure (DPI) and RBI's commitment to fostering innovation, the RBI Governor highlighted the impressive growth and impact of the Indian FinTech sector.
What is the Role of Digital Public Infrastructure (DPI) in Fintech Revolution?
Dr Shaktikanta Das said the Digital Public Infrastructure (DPI) is a critical element in the FinTech revolution, promoting interoperability, openness, and inclusion to deliver public and private services efficiently. India's unique approach to DPI, exemplified by the India Stack, involves government and public sector leadership in building an infrastructure for private sector FinTech innovation.
He said, "The defining feature of the Indian 'model' of digitisation is the lead taken by the Government and the Public Sector in building an infrastructure, on top of which innovative products are created by private sector FinTech firms and start-ups."
This approach has led to significant progress in financial inclusion and digitization of financial services, thanks to initiatives like Jan Dhan Yojana, Aadhar, and the expansion of mobile connectivity.
Jan Dhan Yojana/Bank accounts: The Jan Dhan scheme has played a significant role in increasing access to bank accounts, with over 500 million Jan Dhan bank accounts opened in India.
Aadhaar - Digital identity: Aadhaar, India's biometric identity system, has provided a secure and portable proof of identity, enabling convenient access to financial services and enhancing customer convenience.
Mobile Connectivity: The spread of mobile connectivity has led to substantial growth in digital transactions in India, making mobile wallets, UPI, and other digital payment methods more popular.
Unified Payments Interface (UPI): UPI's success in instantly transferring money between bank accounts through mobile applications has transformed digital transactions and promoted financial inclusion.
How RBI Has Supported Fintech Sector?
Institutional arrangements are essential for a robust financial system. The central bank chief highlighted that the RBI has taken various initiatives to support the FinTech sector, including the establishment of institutions like IDRBT, NPCI, IFTAS, ReBIT, the FinTech department in RBI, and the Reserve Bank Innovation Hub (RBIH).
Policy Initiatives for Financial Sector
Timely and appropriate policy initiatives are crucial for fostering innovation and ensuring the security and stability of financial services. Dr Das noted that the RBI has issued regulatory guidelines for emerging areas such as payments banks, account aggregators, pre-paid instruments, peer-to-peer lending, and more. The introduction of the Regulatory Sandbox framework in 2019 aims to promote responsible innovation and efficiency in financial services.
What Are The Current Initiatives By RBI?
Dr. Das highlighted two recent tech-based initiatives by the RBI that promise to be transformational:
Central Bank Digital Currency (CBDC): India's CBDC (e-Rupee) pilot programs, covering wholesale and retail segments, have been launched to explore its potential in revolutionizing payments.
Public Tech Platform for frictionless credit: A new platform aims to provide frictionless access to credit by seamlessly aggregating digital information from various sources, simplifying credit appraisal processes.
What Are The Importance of Customer Centricity, Governance, and Self-regulation?
Dr. Das emphasized the importance of customer-centricity, governance, and self-regulation within the FinTech ecosystem. He highlighted the need for FinTech companies to focus on customer satisfaction, data security, and responsible conduct. Effective governance, involving regulators, industry associations, and FinTech companies, is critical for transparency and accountability. Furthermore, self-regulatory organizations (SROs) should be established within the FinTech industry to promote ethical practices and standards.
Dr. Shaktikanta Das said India's growing FinTech ecosystem has the potential to drive financial inclusion and innovation. He stressed upon the importance of responsible and scalable digital innovations and the RBI's commitment to fostering a vibrant and responsive FinTech environment.