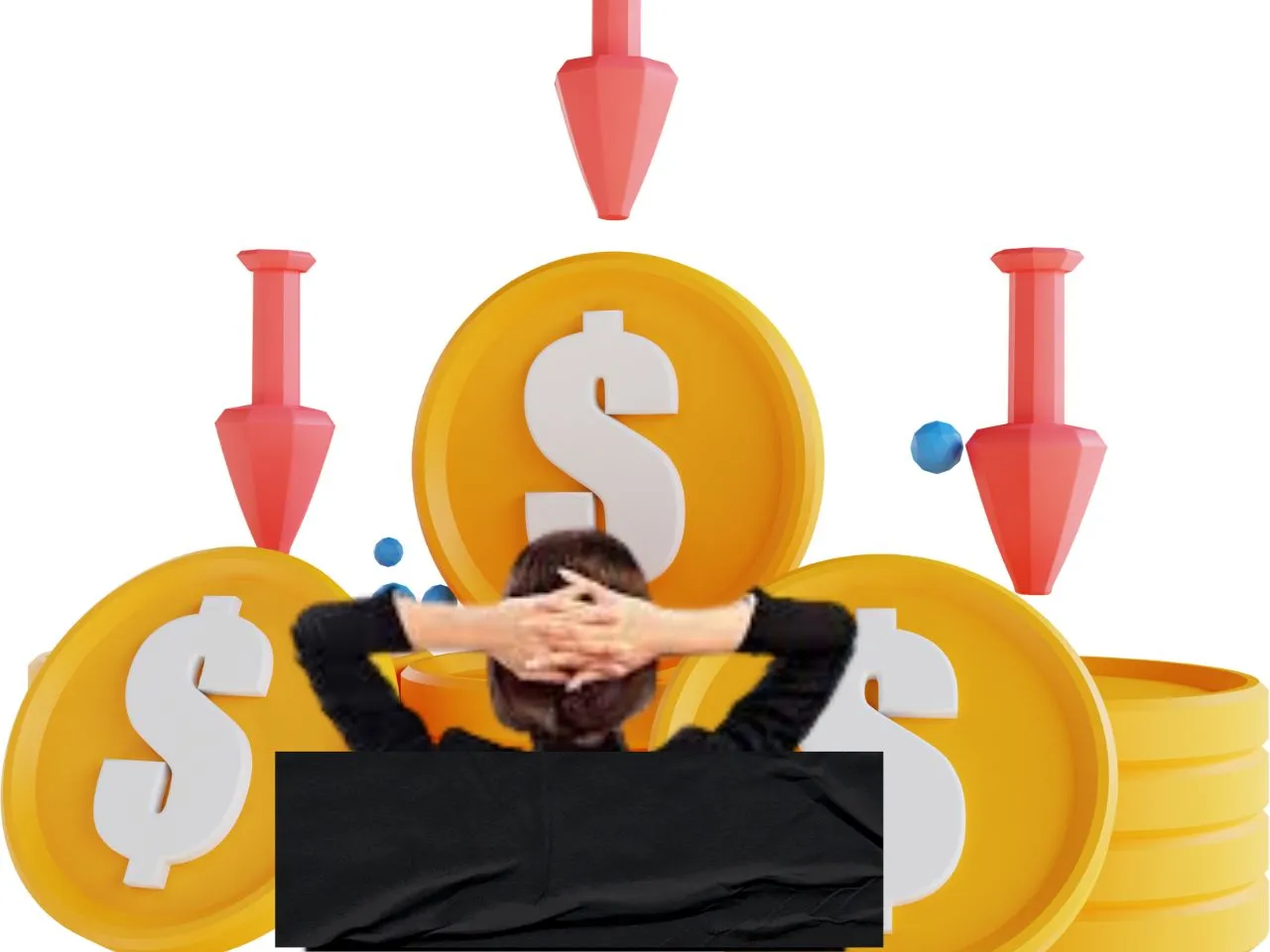 Women-led startups in the first half of 2023 faced a discouraging 88% decrease in capital inflow, highlighting the gender gap and challenges for women entrepreneurs. Meanwhile, investor confidence in Indian startups also took a hit, as unique investor participation dropped by 54% in the latter half of 2022 and continued on a similar trajectory in the first half of 2023, marking a 51% decrease overall.
Who should the decline be attributed to? Regulatory challenges, economic uncertainties or market dynamics?
According to the Indian Tech Startup Funding Report H1-2023 by Inc 42, in the first half of 2023, women-led startups experienced a significant decline in capital inflow, with a staggering 88% decrease in capital inflow as compared to the previous year. This disheartening trend raises concerns about the gender gap in the startup ecosystem and the challenges faced by women entrepreneurs.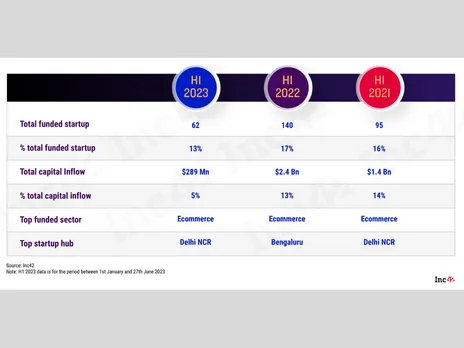 Decline in Capital Inflow for Women-Led Startups in H1 2023
According to recent data, out of a total of 62 funded startups in H1 2023, only 13% were women-led. This underrepresentation highlights the need for increased support and opportunities for women in the startup industry.
The total capital inflow into women-led startups during this period amounted to a mere $289 million, accounting for only 5% of the overall capital inflow. This significant decrease in investment reflects a lack of confidence and support from venture capitalists and investors towards women-led ventures.
Ecommerce Dominates Funding, but Gender Imbalance Persists
Among the sectors receiving the highest funding, Ecommerce stood out as the top-funded sector. In Delhi NCR, a prominent startup hub, there were 140 funded startups, with Ecommerce companies leading the way. However, only 17% of these were women-led startups, indicating a disparity in the allocation of funding.
Bengaluru, another major startup hub, witnessed a higher number of funded startups, with a total of 140. Among them, Ecommerce ventures dominated, receiving a substantial capital inflow of $2.4 billion. However, just 16% of these startups were led by women, reflecting a similar gender imbalance seen in Delhi NCR.
The statistics paint a concerning picture, indicating that women-led startups face significant challenges in accessing capital and investment. These challenges can range from biased funding decisions to a lack of representation and support networks for women entrepreneurs.
Bridging the Gender Gap: Prioritizing Inclusion in the Startup Ecosystem
According to the experts, efforts to bridge the gender gap in the startup ecosystem must be prioritized to ensure a more inclusive and diverse entrepreneurial landscape. Initiatives such as mentorship programs, networking opportunities, and funding schemes specifically targeting women-led startups can play a crucial role in levelling the playing field.
It is imperative for investors, venture capitalists, and policymakers to recognize the untapped potential of women entrepreneurs and take proactive steps to address the barriers they face. By providing equal opportunities and support, the startup ecosystem can harness the immense talent and innovation that women-led startups bring to the table, fostering economic growth and empowerment for all.
Funds Worth $3.6 Bn+ Announced for Indian Startups in 2023
Indian startups in 2023 received announced funds totalling over $3.6 billion. Out of all, the Women Entrepreneurs Early Growth Fund, a venture capital fund, allocated $15 million for early and growth-stage startups in sectors including climate tech, agritech, health tech, edtech, and fintech. This funding injection is expected to fuel innovation and drive the growth of these promising sectors in the Indian startup ecosystem.
Unique Investor Participation in Indian Startups Dips By 51%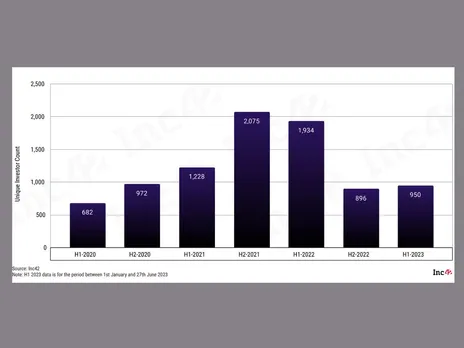 Another concern for the startups is that the investor confidence in Indian startups appears to be waning as the number of unique investors supporting these ventures dropped significantly. 
In the second half of 2022, there was a notable 54% decline in unique investor participation, and this downward trend continued into the first half of 2023. This data, highlighting a 51% decrease in unique investor backing, raises concerns about the overall health of the Indian startup ecosystem. 
Experts suggest that factors such as regulatory challenges, economic uncertainties, and market dynamics may have contributed to this decline, emphasizing the need for renewed efforts to attract investors and foster growth in the startup sector.