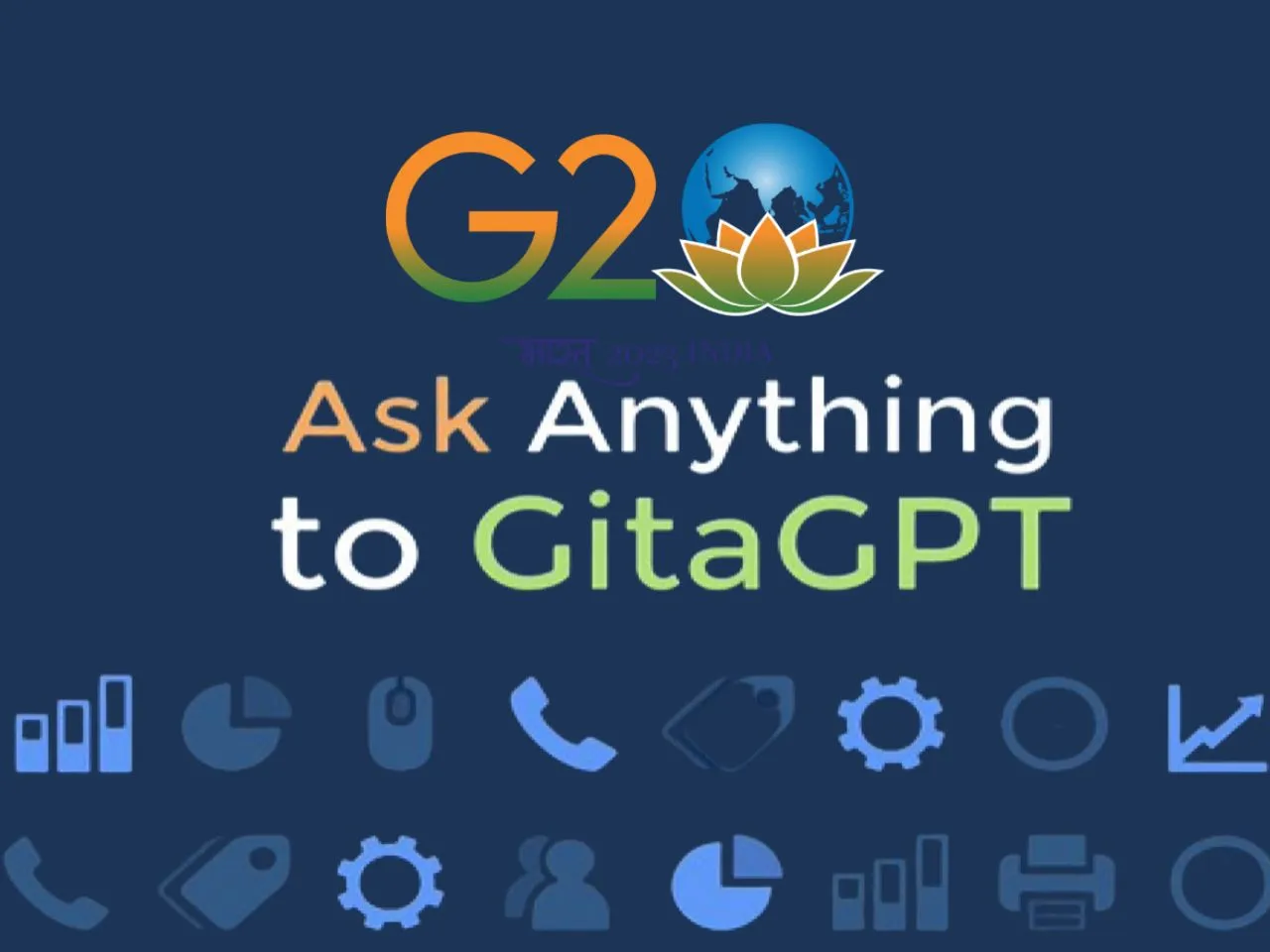 The eagerly anticipated G20 Summit kicks off today in New Delhi, with India poised to impress global delegates with its cutting-edge technology offerings. Among the standout innovations is GITA (Guidance, Inspiration, Transformation, and Action), a generative AI interface, akin to ChatGPT, being prominently featured at the international gathering.
Also read this detailed article on What Is GitaGPT? Here's Everything You Need To Know!
Ask GITA: An AI Model Rooted in Shrimad Bhagwat Gita
Harnessing the power of GPT-4, Ask GITA is an AI model designed to answer profound life questions, drawing wisdom from the revered Shrimad Bhagwat Gita. This remarkable creation is now available for exploration within the Digital India experience zones, located in Halls 4 and 14 of Bharat Mandapam, the heart of the G20 Summit at Pragati Maidan. Notably, this feature is accessible to all visitors, including esteemed delegates from around the world.
PIB India Applauds the Innovative ASK G.I.T.A Exhibit
Tailored Solutions Inspired by the Bhagavad Gita
As per PIB India's official Twitter announcement, the "ASK G.I.T.A Exhibit at the Digital India Experience Zone" stands as a remarkable and innovative platform, offering tailored solutions inspired by the timeless teachings of the Bhagavad Gita. This exhibit promises an enriching experience for all attendees.
ASK G.I.T.A Exhibit at the Digital India Experience Zone, is a remarkable and innovative platform which offers tailored solutions as said in the revered holy book Bhagvad Gita

🎥Take a look at one of a kind exhibit at the 18th #G20Summit !

📍Hall 4 and Hall 14, Bharat… pic.twitter.com/n0zptEEyjN

— PIB India (@PIB_India) September 7, 2023
An AI Interface for Inquisitive Minds
Engaging with Ask GITA is a breeze. Visitors can select from pre-loaded questions or pose their own queries. The AI interface seamlessly provides answers in both English and Hindi, ensuring accessibility and inclusivity for all.
Digital India's Journey: A Virtual Reality Showcase
As part of the Summit's offerings, an exhibit promises to take visitors on a virtual journey showcasing India's digital evolution since 2014. Utilizing virtual reality technology, this exhibit will be a testament to India's digital prowess and services. Spearheaded by the Union Ministry of Electronics and IT, it aims to leave an indelible mark on the Summit attendees.
As New Delhi gears up to host the 18th #G20 Heads of State and Government Summit, delegates and dignitaries will get to experience use of Digital Public Infrastructure for Ease of Living at the *Digital India Experience Zone* at Hall 4, Pragati Maidan. Here's a look !#G20India… pic.twitter.com/hEQrTZ46zZ

— Digital India (@_DigitalIndia) September 5, 2023
Facilitating Digital Transactions for G20 Delegates
In a bid to simplify digital payments for delegates attending the G20 Summit, India has introduced the UPI One World Framework. Built upon the Unified Payments Interface (UPI), this framework offers a prepaid payment instrument (PPI) integrated with UPI services. Notably, it is tailored to serve the needs of foreign nationals and NRIs arriving from G20 member countries, ensuring seamless financial transactions during the event.